A Year After Hurricane Sandy Hit Cuba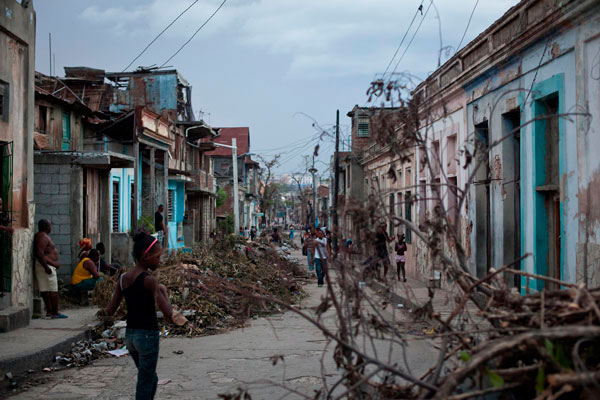 Photo Feature by Lisette Poole
HAVANA TIMES — In the days before Hurricane Sandy ravaged the East Coast of the United States, it made a disastrous run through the Caribbean. Just after midnight, on the morning of October 25, 2012, Hurricane Sandy made landfall in Santiago de Cuba, Cuba's second-largest city, devastating the area overnight.
The storm blew for 6 hours, with winds of over 100-mph. The result was catastrophic, seeing massive damage to housing, government infrastructure, education and health facilities, and bringing economic activity to a halt. It was the second-biggest storm in Cuba's history.
I was in Cuba when Sandy hit and traveled to Santiago to cover the aftermath. What I found was that Santiago, a cultural epicenter of Cuba and once its capital, had become a wasteland covered in debris. Usually lush with tropical trees, all vegetation had been ripped from the ground or stripped of its leaves and the hot equator sun beat down on the city.
Residents gathered to help one another, to clean up the rubble left by the hurricane, and to piece together their homes. Many people, left without electricity and running water, awaited government aid. By nightfall they would await a new day – hoping that help would come knocking at their door.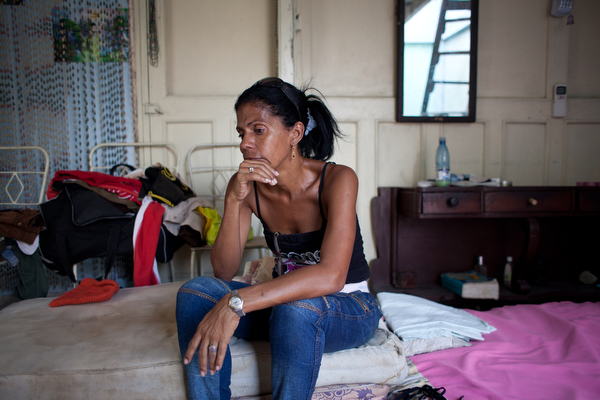 Though the government responded immediately with some food and supplies, most people I encountered never saw this assistance. Rebuilding supplies were sold to them on loan. Their homes were in shambles, and without the economic means to rebuild, they knew the damage of Hurricane Sandy would linger in their lives for years to come.
As the one-year anniversary approaches we begin to reflect on Hurricane Sandy. I headed back to Santiago to find that many are still scarred by the traumatic event. Many residents consider it to be a "cambio totál," or "total change," meaning that after the hurricane, their lives will never be the same again.
Life today in Santiago is paradoxical. In some ways markedly changed for the worse by Sandy, and in some ways having returned to normal. Children go to school and people go to work; hospitals, the tourist center, and government facilities have been rebuilt. A few, with economic assistance from family abroad, have been able to reconstruct their homes completely. Critical electricity, phones, and running water have been restored. On the surface, and in the center of town, things in Santiago have been fixed.
Yet, as I walked the streets of Santiago I was asked by several people to enter their homes and photograph. They showed me their pieced-together houses where rain continues to pour in and their ruined mattresses. They showed me the one room they were able to rebuild where their entire family now sleeps, and the secret businesses they have started to make money for reconstruction supplies.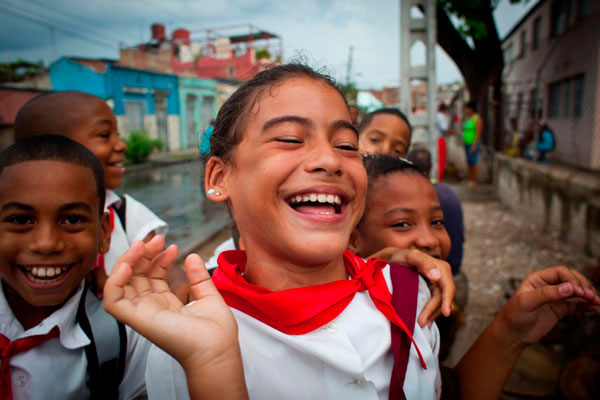 They wanted me to see their broken appliances and backyards turned into junkyards of debris, they wanted me to see that every day, the burden of life and rebuilding is too much to bare. Many have lost hope that their lives will return to normal.
However, Cubans have suffered hardships through the years and they have met challenges with unique endurance and ingenuity. Though most people have given up on getting help, they continue each day to survive and persevere.
They are creative in their ways of carrying-on and making life work. They know that they deserve to be happy and lead normal lives. They mention the destruction, they may cry over what they have lost, but in Santiago, residents continue to do what they can to improve their situation and move forward.
This photo essay portrays two time periods of Santiago de Cuba. The first, just after the hurricane in November, 2012, the second, shows the state of Santiago almost one year later in September 2013.

Click on the thumbnails below to view all the photos in this gallery. On your PC or laptop, you can use the directional arrows on the keyboard to move within the gallery. On cell phones use the keys on the screen.