Afro-Cuban Three Kings Day
Photo feature by Elio Delgado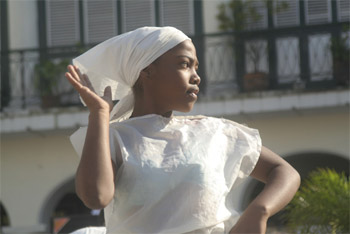 HAVANA TIMES, Jan 7 — "Three King's Day" is a religious tradition which is held every January 6 in many parts of the world. According to legend, the Magi (the three wise men) came to bring gifts the night before Jesus was born.
This is why, on this day, children receive the gifts that are left for them at the foot of a Christmas tree or under their bed on Christmas morning.
Slaves brought to Cuba by the Spanish took advantage of this tradition to clandestinely integrate their own orishas (saints), songs, dances and drumbeats.
Each owner of these slaves dressed them in their finest clothes and displayed them as their personal property. The slaves would then parade through the streets of Havana while the whites would toss them coins, which they collected and saved to buy their freedom.
Today the tradition has a rebirth, but now with the participation of all Cubans – led by those of African descent.

Click on the thumbnails below to view all the photos in this gallery. On your PC or laptop, you can use the directional arrows on the keyboard to move within the gallery. On cell phones use the keys on the screen.