Art, Havana and Public Spaces
By Irina Echarry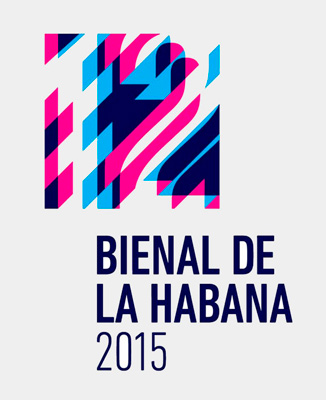 HAVANA TIMES — On May 22, the sleepy town of Casablanca will be shaken awake by the start of the 12th Havana Arts Biennale, Cuba's most important contemporary art gathering. For a month, Casablanca will cease to be a silent, culturally derelict town and become a meeting place for visual artists from around the world. There, we will see performances, interventions and public art installations.
To mention one example, the one-of-a-kind Tormenta cromatica ("Chromatic Storm"), an installation by Rafael Villares, will produce the semblance of a contained storm. The Hershey Train Station will also be the stage of a public art installation by French artist Daniel Buren.
As always, the Biennale will afford the public a space to converse with Cuban and foreign artists whose works reflect contemporary concerns. This year's theme will be "The Idea and the Experience." The Biennale will treat us to works bringing together other artistic manifestations, such as music, cinema, dance and even scientific experimentation (as artists who produce botanical art and others who have authored music on the basis of their own DNA structures will be attending).
Between, Inside, Outside, a project bringing together 15 Cuban and US artists, will be set up at Havana's Pabellon Cuba starting 11 am on Saturday, May 23. Artist Susana Delahante Matienzo brings us an interesting piece that questions contemporary beauty canons: a natural Afro beauty contest titled Lo llevamos rizo ("Our Hair is Curly"). Three styles will compete: the afro, braids and dreadlocks. There is no age limitation and the one requirement is that the person's hair be natural. The awards ceremony will be held on June 13. The artist will also stage a performance involving her hair, using water and a hot brush, titled El Tanque ("The Tank"), on May 29.
Silencio Desplomado ("Collapsed Silence") by the art collective 3STADO SOLIDO will open at the Casa del Festival Internacional del Nuevo Cine Latinoamericano (located at the intersection of 19th and 2nd streets, Vedado) on May 31. Three music score installations and three films will pay tribute to US musician, painter, composer and writer John Cage. Five DJs will perform on opening day. On June 7, at La Puntilla, a place where the Almendares river spills into the sea (at 1st street, between 3rd and Final streets, Playa), we will be able to witness the birth and death of a piano, a performance to be documented by filmmaker Fernando Perez, who has agreed to participate in the homage.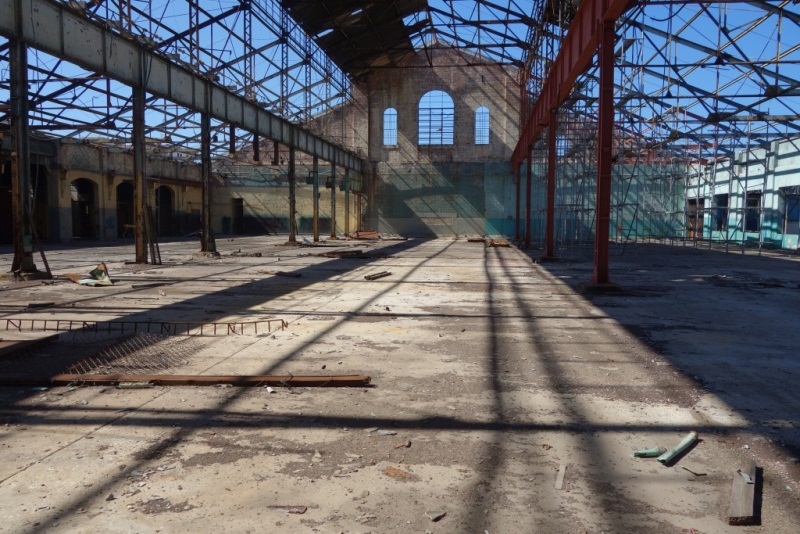 Cuban musician Roberto Valera and producer / composer Charles Koppelman have another project in store for us: Opera Cubanacan, a performance that will interact with the city and its inhabitants (in the vicinity of Havana's Higher Institute for the Arts, or ISA).
The San Carlos de la Cabaña fortress will become a Free Art Zone, the largest and most heterogeous exhibition of the Biennale, where we will be treated to the works of a hundred or so Cuban artists.
Fourteen guest artists from different countries will breathe life back into the workshop that the late Cuban documentary filmmaker Guillen Landrian immortalized in his Taller de Linea y 18 ("The Workshop on Linea Street"), a place much deteriorated by the passage of time which has seen many uses. These ruins will come back to life as of May 22, through the project Montañas con una esquina rota ("Mountains With a Broken Corner").
The second Detrás del Muro ("Behind the Wall") exhibition will open on May 24 with 50 art initiatives set up along the length of the Malecon ocean drive: installations, murals, panels, performances and others. Artist Duke Riley has threatened to bring a skating rink from New York and to install it at the intersection of Belascoain and Malecon. How will he manage to keep the ice from melting under Cuba's scorching sun? It seems the secret are special sheets made of a material with the same characteristics as ice, which do not melt in the heat. Riley promises us hockey games, a disco and a lot of fun on ice-skates.
Luidmila Lopez, an artist from Santiago de Cuba, will set up a large installation on Campanario street, between San Lazaro and Malecon streets. Titled Parto a la libertad ("Birth of Liberty"), a red, monumental shoe-canal, or a canal shaped like a shoe, through which adults and children will be able to slide.
The Biennale promises to be a month of constant interaction with the most contemporary of visual arts and to draw artists of the stature of Michelangelo Pistoletto, Daniel Buren, Anish Kapoor and Joseph Kosuth. No one should miss this Biennale, which won't have one, specific venue, but will instead take place at squares, parks and other public spaces, though some works will be exhibited at galleries.