As Cuba Recovers from Irma: Needs & Opportunism
By Yudarkis Veloz Sarduy  (Progreso Semanal)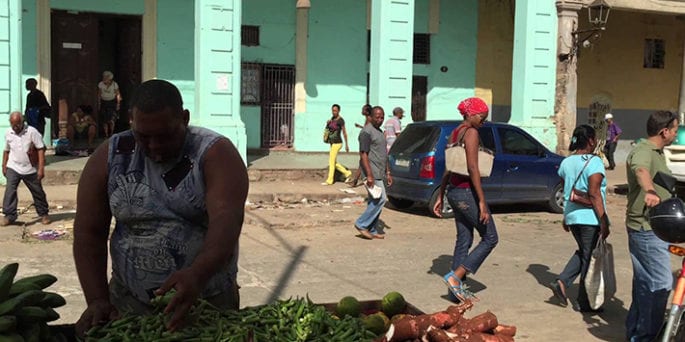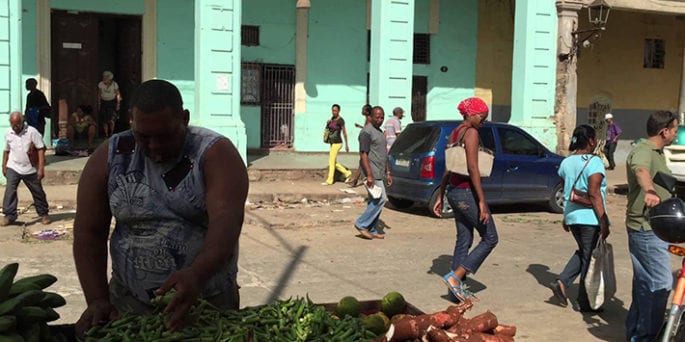 HAVANA TIMES — It's probably the same everywhere, but I don't want it to happen here. That every crisis situation promotes opportunism, speculation and an ugly list of human misery that is like an indispensable condition. I hold off of accepting that this might happen in Cuba.
A lot has been done in terms of recovery work since Hurricane Irma swept through the country. However only in Havana, where only it's out band passed, 4288 homes were affected, 157 of which completely collapsed and 986 of which partially collapsed according to preliminary reports.
However, cement is already out on the street and costs between 12 and 15 CUC (1 CUC = 1.15 USD at change houses). How and why is cement out on the street? Is it the vision of someone who is hungry to feed off of the profits of this happening? Precisely because there are so many eyes on this business, black market sellers are being more careful and only the person who dares is able to get it for you but at this price.
Not too long ago, a friend told me that her neighbor had her phoneline put it, after thousands of useless processes, when she paid 100 CUC for the contact and then 50 extra for the people who came to install it for her. After hurricane Irma, another friend claimed to have heard, with her own ears, the negotiation between a woman and an electric company linesman for him to sort out her electricity problem quickly, when over 3,559,000 people or entities were without service.
I had already heard that at notary offices in Havana, you could get a purchase-sale document for 50 CUC. Last Friday, this went up to 100 CUC, "because just imagine, there are cases that have been delayed because of the hurricane."
"How much is this string of onions?" "4, 6 and 8, miss, everything has gone up after Irma," and the most expensive you could find before the hurricane used to cost between 5 and 6, and that was already expensive, and I'm talking about CUC, what people now call pesos, because the truth is that the other peso (which is worth 25 times less) is losing more and more prestige.
How much will it cost now to get that job at a foreign firm which you used to have to pay 1000 CUC for (in bribe money)? Yes, a thousand, I didn't add any zeros. In the face of such nonsense, I shouldn't really complain about the bodega seller who gave me just 10 pesos back from a 20 Cuban peso note when I took it out of my pocket and handed it to him and he charged me double the official price for a packet of salt. Or should I complain? In the face of my rash conclusion, he responded: "It costs 10, lady, or do you want a wet packet?"
It's hard enough that the global poverty index consists of a family of four people who survive on less than 120 USD per month and you don't even want to do the math here in this country. It's already heartless enough that a climate disaster leaves many people without a roof and their belongings – the few belongings, whatever they had -; that ten of the fatalities in the Caribbean were Cuban and that, out of these ten, seven lived in Havana, who nearly all died because of negligence which they should have already taken unto account. It's already enough that you have to always go out onto the street with all of the care and tension in the universe because opportunists lie on every corner.
And then a severe criminal policy is applied to those who committed or commit crimes in these exceptional times, such as when Hurricane Irma struck. 18 criminal trials have already begun for acts of vandalism at state-owned retail stores. However, this recovery process is also an exceptional moment in time when they stop and look at the person who wanted to buy the 400 plastic bags for sale at the market on 17 and K streets in front of a long line of people who shouted "the people are aware." And this is just a candid example of the degree to which some Cubans have elbowed each other.
According to what I heard on the Mesa Redonda TV show, crimes recorded at this time have been thefts, armed robberies and, of course, speculation and hoarding. The State Prosecutor's Office is asking for assets to be seized in this last instance.
Nevertheless, when over 500,000 USD in aid and resources, building materials and tools, mosquito nets, plastic tarpaulin, large cans of water, kitchen and hygiene kits, among other things, have already entered the country, many Cubans have posted on Facebook that donations should not made via government organizations. How sad is this lack of faith!
There is hardly any faith when Irma could knock down the Holguin eye glass facility, when a big budget had been given for its restoration not even six months ago, or when the hurricane tore off the roof of the Teatro Avellaneda in Camaguey, already involved in a slow and dark recovery process. Likewise, when we find that there isn't any cement in stores because it's allegedly a priority for the most needy but it appears on the alternative (black) market.
Actors Isabel Santos and Luis Alberto Garcia already said it in the movie "Ya no es como antes" (It's not like before): "The world resolve is the national verb." But we have to wait and see up to what extent, for how long, to what consequence we will let this decline take us. The balcony that fell on top of that bus shouldn't have happened either, because of add-ons and how damaged the structure.
I don't whether it's the Civil Defense agency's mission, which reveals itself to be super efficient in these situations, to foresee and counteract any balcony that might fall down at the slightest opportunity. And in the face of this exceptional situation of disaster and crisis – people come out alive and say "I have", "I resolve", "I can get you", and you go there directly because there's no way of getting anything down the official route.
This is a time for the slim. Cuba knows how to avoid disasters like this one very well and it might as well collect the flags at the Anti-imperialist bandstand and put them out to dry in a whole neighborhood, which lets strangers still sleep under their same roof because we are still a caring people, and then we bravely and happily help out as best we can.
From culture, artists sing and brigades are formed to do everything they know how to do very well; but in order to fatten our pockets, you'll have to set your sights on certain things, on those slip-ups that give an almost aberrant power to those who have the opportunity to put electricity back homes if money comes into the equation. And even though I want to believe Benedetti when he says that "Everything green will come back to life", we will have to see what shade of green we are left with.