Carlos Fraguela
HAVANA TIMES — I am part of a small team of building restorers. Luckily, we are able to choose what work we do, something which isn't common. Our boss – a friend of mine – deals with all of the red tape I would be unable to stomach, being the impatient person I am.
With 11 years of experience under my belt, I am the oldest in the group. All of us took restoration courses at the National Conservation, Restoration and Museology Center (CENCREM) in Havana.
There, we received training in the restoration of mural paintings, the conservation of stony materials, pictorial techniques and materials, techniques used in polychromatic designs and other areas. We've also worked with plaster, metals, wood and stained glass.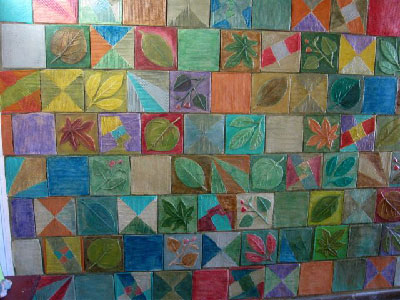 Restoration jobs can be separated by several months and I tend to get used to not working. I enjoy my freedom while it lasts, scuba diving, going for walks and sleeping longer hours. Idleness takes a sweet hold of me.
When they tell me it's time to get back to work, I literally get depressed. I am so disheartened by the news that I sometimes wish the problems holding back our work don't go away.
When I overcome this initial, allergic moment, I get back into the swing of things and plunge into the work passionately. This is the only way of making money I know and I like it.
What I've learned as a restorer has made me grow as an artist and allowed me to make a living. I would like to take on larger jobs, like monuments, so that my work becomes more visible to the public and I can worry less about being able to pay the electricity bill.
Here is a small sample of my mural work.

Click on the thumbnails below to view all the photos in this gallery. On your PC or laptop, you can use the directional arrows on the keyboard to move within the gallery. On cell phones use the keys on the screen.