Car Sales in Cuba, a Market Opening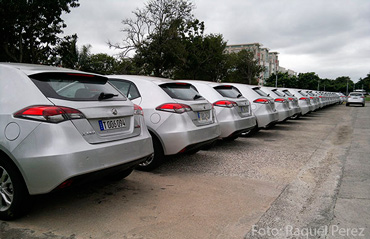 HAVANA TIMES – With the annoucement making possible the "retail sale of new and used motorcycles, cars, vans and minibuses," for Cubans and foreign residents in the country, the government removes a restriction that remained for half a century.
New cars are considerably more expensive on the island than in other countries because they are taxed at 100%. However, with the revenue, the government announced it will create a national fund for the promotion of public transport .
To date in Cuba there were three markets for vehicles with a price difference of up to 500%. Paradoxically, the most expensive vehicles were second-hand and sold among the citizens of the island.
For decades, for a State dealer to sell a car to a Cuban required the personal approval of the Vice President. Foreigners also needed authorization signed by "the agency that serves them" in Cuba.

"Everything that eliminates stupid prohibitions is welcome," said the former model, María Teresa González. Her view is shared by many in a country where, in the words of novelist Lisandro Otero, everything that is not compulsory is forbidden.
"I think it's a good move even if I won't be one of those to benefit. It will contribute to there being less crimes, inventions and the falsehood that has surrounded this issue for decades," said detective story writer Luis Adrián Betancourt.
Ema Ferran, who runs a parking lot, assures "the more freedom a human being has the better. For me it will be difficult to buy one because I live on my salary but more power to those who can, the person who has saved, he/she with the money to buy."
The government announcement said the prices will be "similar to those recognized by the market between individual owners."  However electronics technician John D. Gonzalez believes that "it would be very unfair to sell at market prices to those who already had their letters of authorization and expected to buy cheap cars."
Letters of authorization and automobiles

For many years a car was the largest "stimulus" that the Cuban government gave in return for a person's political, work related, sports or artistic merit. The matter was of such importance that those benefiting would said "They gave me a car," even though they had to pay for it.
With the legalization of the dollar in 1993 they also began to sell them to those who could prove they had obtained their money legally – artists, diplomats, sailors, etc. Yet they still needed an official government letter certifying their right of purchase.
Through this mechanism they used to sell 200 cars a month creating a line of about 10,000 people letter in hand waiting for the opportunity to purchase one, which implies that the last on the list might have to wait over five years.
In April of this year they suddenly stopped selling cars via the letters of authorization, without giving any explanation and leading to many rumors. Luis Silva, a popular comedian, wrote a funny monologue that celebrates the first birthday of his "Letter".
The official statement acknowledges that the Letter requirement is "obsolete" and had generated "discontent, dissatisfaction and, in many cases, besides being excessively bureaucratic, became a source of speculation and enrichment."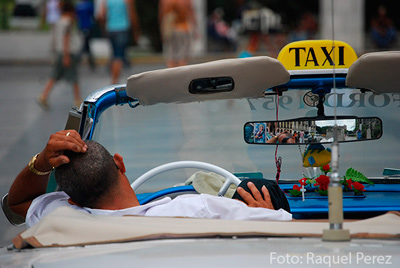 The Cuban car market

Until 2010 Cubans could only legally buy used cars that dated to 1959 or before, something that wildly raised prices. A jeep from the 40s, fitted with a modern diesel engine, can cost up to US $50.000.
While between foreigners a French vehicle with 10 years of use could cost around US $3000, on the Cuban market they soared to US $18.000 and were sold without changing the name on the registration since that was forbidden.
In 2011, Raul Castro authorized the buying and selling of used cars among Cubans. However that first opening maintained the letters of authorization for Cubans trying to buy a used vehicle from the State, prohibited the sale of new vehicles and limited to two the number of vehicles a foreign resident could purchase throughout his/her stay in the country.
It's expected that the sale of new vehicles will lower the prices of used cars, to date the only option for most Cubans with sufficient financial resources. But you really never know in Cuba.
—–
(*) See Fernando Ravsberg's blog (in Spanish).