Carter Meets in Cuba with Yoani Sanchez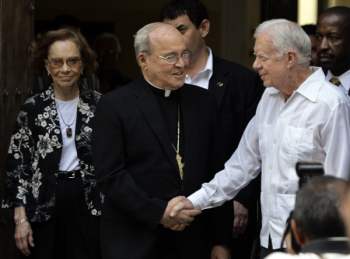 by Circles Robinson
HAVANA TIMES, March 29 — Jimmy Carter meets in Havana, Cuba on Wednesday morning with blogger Yoani Sanchez, the day after his Tuesday encounter with President Raul Castro.
Official Cuban TV and websites have blasted Sanchez in recent days putting her in the front line of what they have dubbed the "cyberwar" against Cuba's revolution and leaders.
Ms. Sanchez runs the Generation Y website which has won numerous awards in Europe and the United States for her acrid portrayal of life under the Castro brothers and the Communist Party of Cuba.
The Cuban government maintains that the hundreds of thousands of dollars in prizes won by Sanchez are politically motivated and come from US government funded programs to promote regime change on the island.
Sanchez told CNN on Tuesday that she considers Carter inviting her to meet "a good gesture" and "a sign for the plurality of voices, rather than resigning himself to the government's message."
On her blog Sanchez said she would try to record the meeting: "I don't know if I'll be able to take my cell phone into the meeting with Jimmy Carter. I will try to Twit from there, but I can't assure it!"
Carter met with leaders of the Havana Jewish Community and Cardinal Ortega during his first day in Cuba on Monday.  On Tuesday he visited the historic Belen Convent accompanied by Eusebio Leal, the Havana City Historian who heads the effort to renovate buildings in Old Havana.
Carter and his wife Rosalynn are scheduled to conclude their visit to Cuba later on Wednesday.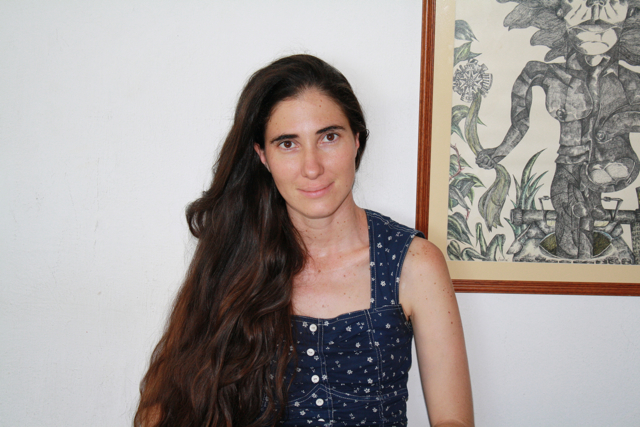 Concerning speculation about whether Carter was in Cuba to try and bring home imprisoned US citizen Alan Gross, the former US president (1977-1981) told the press: "We have spoken to some officials about Mr. Gross. But I am not here to take him out of the country,"
Gross, who works for Development Alternatives Inc, was sentenced recently to 15 years in prison by a Havana court for "Actions Against the Independence and Territorial Integrity of the State," considered a very serious crime.
The Maryland resident was caught distributing illegal telecommunications equipment which the US State Dept. claims was just humanitarian aid.