Castro Sees Cuba's Tourism Infrastructure Restored Quickly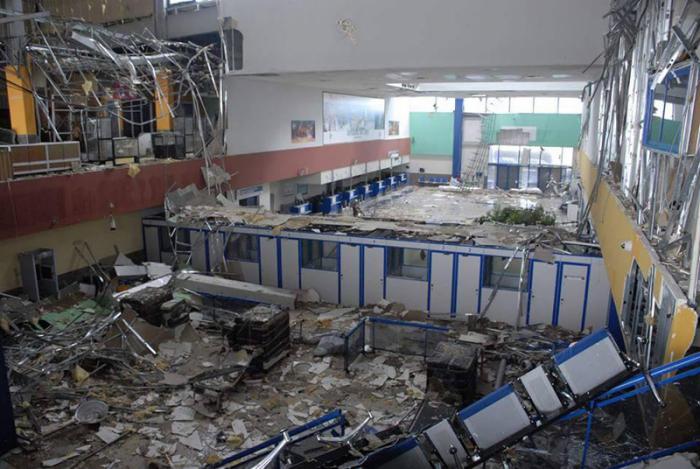 HAVANA TIMES – Faced with the worst disaster in decades, Cuban President Raul Castro made a call Sunday for Cubans to maintain the faith in another victory after the powerful Hurricane Irma swept over a large portion of the country from east to west.
The general/president stated his confidence that the government with the support of the Communist Party's mass organizations would rebuild the heavily damaged tourism infrastructure on the north coast in places like Cayo Coco, Cayo Guillermo, Santa Lucia and Varadero.
"They will be rebuilt before the start of the high season (December-April)," promised Castro, in an effort to put a positive spin on the events before the full damage report has been completed.
Most of the hotels are owned all or part by the Cuban army's GAESA business group and are managed by foreign hotel chains. To date, virtually nothing has been reported as to what happened in the leading resort, Varadero, hit by the hurricane winds of Irma for several hours on Saturday and early Sunday.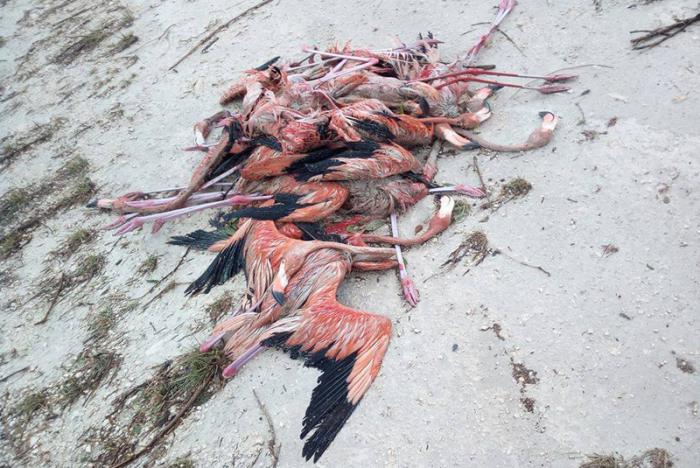 Castro said on Saturday that restoring electricity to the many municipalities and work centers is the top immediate priority with brigades being formed on the local level to assist the electric company in their work.
One thing Castro didn't mention is what will happen with the population and its housing. He only said that nobody would go unassisted, although there are thousands of families in shelters still waiting for a place to live from previous hurricanes and collapsing buildings.
Building materials had already been far under demand and now with a priority going to the State economic infrastructure, home building and restoration will most likely take a back seat. If the government didn't have the resources to put a dent in the housing shortage before Irma, the situation now appears to be considerably worse.
The following is our translation of the complete statement issued late Sunday by Raul Castro.
A Call to Our Combative People
Let's face this task of recovery with the Cuban Revolution's Commander in Chief, Fidel Castro's example. He taught us with his unwavering faith in victory and his firm will that impossibilities don't exist.
By Raul Castro
Hurricane Irma, with its destructive forces, attacked our Island for over 72 hours, since the morning of September 8th until Sunday afternoon. With gale winds which exceeded 250 km/hour at some times, it traveled along the northern parts of country from Baracoa, Guantanamo, which also suffered at the hands of hurricane Mathew about a year ago, to near Cardenas, Matanzas. However, due to just how great in size it was, no region in the country has escaped its effects.
Experts classified it as the largest hurricane to have formed in the Atlantic and this metereological phenomenon caused severe damage across the country, which is still unknown precisely because of its magnitude. An initial study shows us that housing, the electric energy system and agriculture have all been affected.
Furthermore, it hit our main tourist destinations; however, these damages will be repaired before the peak season begins. We have the human and material resources we need, as this is one of the national economy's main sources of revenue.
These have been tough days for our people, who have seen what has been built with so much effort get knocked down by a devastating hurricane in just a few hours. The latest photos speak for themselves, as well as our people's spirits of resistance and victory, a people reborn in the wake of every adversity.
In these difficult times, unity has prevailed among Cubans, solidarity among neighbors and discipline in the face of guidelines issued by the National Civil Defense at every level. Also evident were the professionalism of our experts at the Metereological Institute, the fast reporting of our media and journalists, support from mass organizations as well as the cohesiveness between the National Defense Council's managing bodies. A special mention goes out to all of our women, including Party and Government leaders who have led and faced this difficult situation with composure and maturity.
The following days will involve a lot of work, where the Cuban people's strength will be proved yet again and their indestructible faith in the Revolution. This is no time to feel sorry for ourselves, but to rebuild what Hurricane Irma's winds tried to make disappear.
With organization, discipline and by integrating all of our structures, we will rise above this like we have on previous occasions. Don't let anyone be fooled, the task we have at hand is immense, but with a people like ours, we will win the most important battle: recovery.
At this critical point in time, the Cuba Workers' Federation (CTC) and the National Association of Small Farmers (ANAP) will need to redouble their efforts, alongside other mass organizations, in order to counteract the effects of this destructive event as soon as possible.
One principle remains fixed: the Revolution won't leave anyone helpless and is already taking measures so that no Cuban family is left to their own fate.
As is custom here, every time a meteorological phenomenon strikes us, we receive many actions of support from all over the world. Heads of State and of Government leaders, political organizations and friends from solidarity movements have all expressed their willingness to help us, which we thank in the name of the over 11 million Cuban people here on the island.
Let's face this task of recovery with the example of the Cuban Revolution's Commander in Chief, Fidel Castro's, he who taught us with his unwavering faith in victory and his firm will that impossibilities don't exist. At this difficult time, his legacy makes us stronger and we stand united.