Castro Wants Guantanamo on Agenda
HAVANA TIMES, August 3 – While the Obama administration, the US military and justice system continue to decide what to do with their languishing prisoners at the US Guantanamo Naval Base, Cuban President Raul Castro recalled in a keynote speech to the legislature on Saturday that the land in question is Cuban and should be returned to the Caribbean nation.
"The closure of the American prison in Guantanamo has been announced; it is a fair demand of international public opinion, but it should not be all. We do not renounce nor will we ever renounce the unconditional return of that portion of our national territory," said Castro.
The Cuban president said the Guantanamo occupation is one of the many issues that he'd like to see on the table in talks with US Secretary of State Hillary Clinton. "That's why, with all due respect, we tell Mrs. Hillary Clinton that if she wants to discuss "everything" we are willing to discuss everything," referring to both US and Cuban concerns including Guantanamo Bay.
The following is an IPS report by William Fisher highlighting the case of one of the hundreds of Guantanamo prisoners who was first brought there as barely a teenager.
Jawad Case Uncertain Despite Release Order
HAVANA TIMES, August 3 (IPS) – One of Guantanamo's youngest prisoners, ordered by a federal judge to be released after almost seven years in detention because his "confession" was obtained through torture, may face further hurdles before being set free.
A federal judge Thursday ordered the government to release Mohammed Jawad, who was reportedly 12-14 years old when he was captured in Afghanistan in 2001. But the Department of Justice said it had new eyewitness testimony of his guilt and was considering filing civilian criminal charges against him.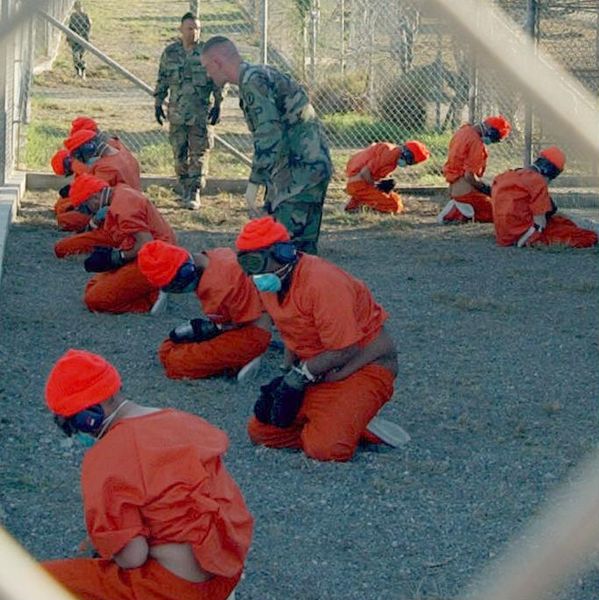 If they move forward with this prosecution, Jawad would probably be transferred to the U.S. for trial. If not, he would be repatriated to Afghanistan, as requested by the Afghan government, which has indicated that it is prepared to receive him immediately and unconditionally.
Declaring that "Enough has been imposed on this young man to date," U.S. District Judge Ellen Segal Huvelle ordered the Justice Department to inform Congress of its plans for returning Jawad to Afghanistan by Aug. 6, and to produce a report on the status of his repatriation by Aug. 24.
That order is intended to comply with new notification rules recently enacted by Congress, which is fearful of bringing Guantanamo prisoners into the continental U.S.
But criminal prosecution "is a very real possibility", a Justice Department official told The New York Times, adding, "Whether we can compile enough evidence to support a case is a question we don't yet know the answer to."
Jawad's military lawyer, Maj. David J. R. Frakt, said he would file court challenges to any effort by the administration to move his client to the United States to face charges.
And one of Jawad's civilian lawyers, Jonathan Hafetz, a staff attorney with the American Civil Liberties Union (ACLU) told IPS, "Judge Huvelle made clear that Mr. Jawad has been illegally detained and the government has no credible evidence to continue holding him. We are pleased that the Justice Department has expressed a commitment to getting him home so that this injustice can finally come to an end."
He added, "We have every reason to believe that his nightmare of abuse is over and that Mr. Jawad will soon be back home with his family in Afghanistan. We have been working with the Afghan government and are confident he will not be mistreated when he is sent home."
Judge Huvelle criticised both the Bush and Obama administrations for their "continuing pattern" of delay. She also said a criminal prosecution would be difficult because Jawad was denied his right to a speedy trial and because his treatment at Guantánamo was more severe than juvenile defendants would face in the U.S.
Huvelle said that while she had no authority to prevent a criminal indictment, she suggested that prosecutors approach this move with caution because of the many problems with the case, including Jawad's mental competency to stand trial and the fact that he has already been incarcerated for six-plus years.
"After this horrible, long, tortured history, I hope the government will succeed in getting him back home," she said. "Enough has been imposed on this young man to date."
Jawad was arrested by Afghan police in December 2002 for allegedly throwing a grenade into a vehicle, wounding two U.S. soldiers and their Afghan interpreter.
While Jawad confessed that he had committed the crime, he told U.S. officials that he did so only because his captors had tortured him. Under President Obama's new rules for detainees, that would make the evidence against him unusable.
The U.S. Supreme Court ruled 13 months ago that Guantanamo prisoners could bring habeas corpus actions before federal judges to challenge their confinements. Since then, almost all the 241 prisoners still confined there have filed such motions and, of the cases heard to date, 28 have been successful.
But of these, 19 men are still being detained, largely because the U.S. cannot find countries willing to receive them.
While the Justice Department says it has "newly available evidence" of Jawad's guilt, it says it is not seeking more time to investigate. It says the effort to make a criminal case against Jawad is proceeding separate and apart from his habeas case.
Following his arrest, Jawad was imprisoned at Bagram Airbase in Afghanistan, and then shipped to Guantanamo. During his detention there, he says he was subjected to sleep deprivation.
His military attorney cites records indicating that Jawad was one of Guantanamo's "frequent flyers" – prisoners abused by being repeatedly moved from cell to cell.
According to the legal advocacy group Human Rights First, Jawad was transferred "from cell to cell 112 times over a two-week period, shackling, moving and unshackling him on average every two hours and fifty minutes. The group also noted that Jawad had attempted suicide several months earlier.
The ACLU says that Jawad is one of two Guantanamo prisoners the U.S. "has charged with war crimes for acts allegedly committed as juveniles".
Jawad's former military prosecutor, Lt. Col. Darrel Vandeveld – who resigned in protest to the military commissions set up to try Guantanamo detainees – has said that there is "no credible evidence or legal basis to justify Jawad's detention and prosecution, and that his release presents no risk."
Jawad has recently been moved to Guantanamo's Camp Iguana, now home to many detainees cleared by the U.S. for release. There, officials say, he has "relative freedom of movement and opportunities for not only education, but also social interaction, physical exercise and recreational activities."
They describe Camp Iguana as "a communal camp with wooden, hut-like living structures, which provide freedom to move about from different buildings designated for housing, prayer, library, laundry facilities, shower/bathroom, outdoor recreation, and lounge areas. Detainees also have free access to satellite television, books, newspapers, magazines, handheld games, puzzles, and art supplies."
In another habeas corpus action, a second federal judge ordered a detainee released because of the government's lack of evidence against him.
Judge Colleen Kollar-Kotelly said that Kuwaiti citizen Khalid al Mutairi should be released as soon as arrangements can be made with a country willing to accept him and the government meets the new congressional notification requirements. A spokeswoman told media that the Justice Department is reviewing the ruling.
Kuwait has been seeking Mutairi's release for some years. He was arrested in Pakistan in 2001. His lawyers say he traveled to Afghanistan to build a mosque with money from his parents, and to provide funds for schools and orphans.
But the U.S. military describes him as a "hard-core extremist", who had been associated with al Qaeda and the al Wafa fund, which the U.S. has designated as a terrorist organisation.
Habeas corpus, often referred to as "The Great Writ", has been seen as the citizen's principal protection against the power of the state since the time of the Magna Carta. In Latin, it means, "You shall have the body."