Chernobyl's Clouds Still Hover above Cuba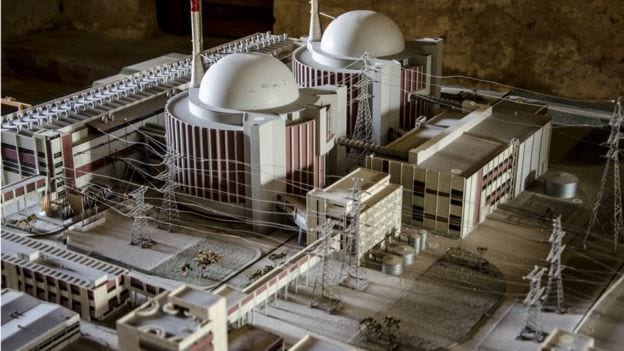 By Vicente Morin Aguado and Maribella Morales Montoya
HAVANA TIMES – HBO's show "Chernobyl"* has stirred a growing interest in the Cuban population. Cuba also had its own nuclear adventure. It was called Juragua, and it left lots of similar questions in its wake, just like the Soviet disaster did.
In 1982, it was decided that the "Work of the Century" would be built in Juaragua, in the Cienfuegos province: a nuclear plant with two VVER-440 V318 pressurized water reactors (PWR being the English acronym and VVER, the Russian).
The empty dome which would hold the first generator remains empty, while the nuclear city, without a nuclear plant to sustain it, survives just like everything else in the country, after it lost Soviet aid. The Cuban Pripyat (a ghost city in the Ukraine) is barely getting by, becoming a symbol of national obstinacy in the face of the inevitable.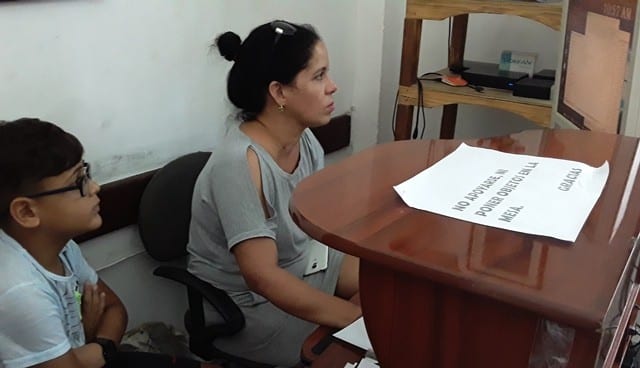 The island's disconnection with international TV is resolved with mass storage devices which copy, every week, almost everything that their fellow human beings in the Western world can watch every night. We went to one of the rooms where you can get access to digital TV, and the young woman responsible for using that powerful computer said:
"Week after week, Chernobyl is getting more and more requests. Young people remember very little or nothing about those years, but their parents do, and the show deals with the subject really well. It isn't easy to classify the series because "tragedy" isn't a common part of the Weekly Package's language, but people end up getting the grasp."
The country's cultural memory hasn't been very different to that of Chernobyl's, and there are two feature movies that bear testament to this: La obra del Siglo (2015), deals with the current death rattles of a doomed project. Un Traductor (2018), is worthy of appearing among the "voices" rescued by Svetlana Alexievich, the Belarusian Nobel prize winner. The plot follows the story of 25,000 Ukranian children who came to Cuba to receive medical care. Both films are available (with English subtitles) on USB like HBO's Chernobyl.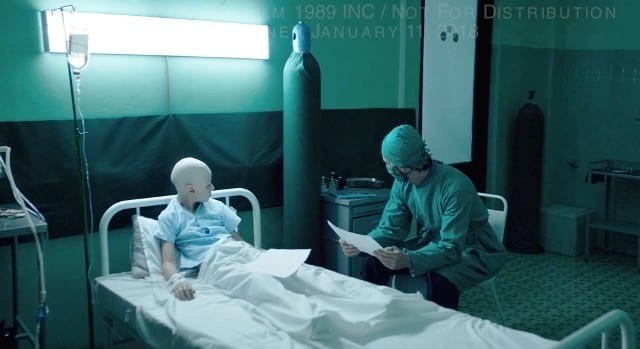 The medical program for Ukranian victims went on until 2010. Many Cubans have seen faces scarred by radiation, and have taken care of blonde children, with pinkish skin, at hospitals, where the children are fighting a losing battle against cancer while their parents sit by their side, going crazy.
However, the human mind easily forgets bad memories, and is fascinated by megaprojects. Egyptologists have proven that the people who worked to death to build the pyramids, weren't slaves, which they clearly seemed to be.
The "5 de Septiembre" newspaper from Cienfuegos, the Communist party's press in the southern province, collected witness accounts on its website, mostly penned by Magalys Chaviano:
Reinaldo Perez Fernandez, an engineer trained in Soviet nuclear plants, worked at the CEN for the decade he believed was monomental: "I always look at this dome of what would have been the reactor's building, which is still standing on the other shore, like my postponed dream."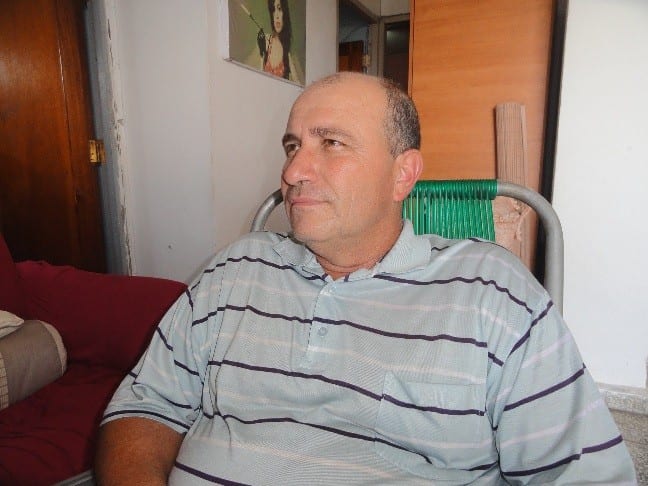 Fidel Alejandro Rodriguez, an engineer trained in Kiev, says: "The broken nuclear reactor was different to the one we had here, the Chernobyl one was a lot more powerful, moderated by graphite, that wouldn't happen here, we are well prepared." "They made mistakes in Chernobyl that didn't have to be repeated in Juragua."
Readers also left their comments, some signing with pseudonyms:
Barbaro H. Morales Garcia: "Thanks Magalys Chaviano for this article, it's unfortunate that the CEN project didn't make it, but I will always remember the time I worked there and the recognition of everyone who worked there to make it work."
Cadillac: "A HUGE project, I have never seen so many materials, people and casts, although I would have preferred another way to get energy after Chernobyl…"
AlexMW: "… and the nuclear plant couldn't be finished. I know that the world has seen its greatest environmental disasters result from this kind of energy, but we have learned quite a lot from it, so we know when we are in danger."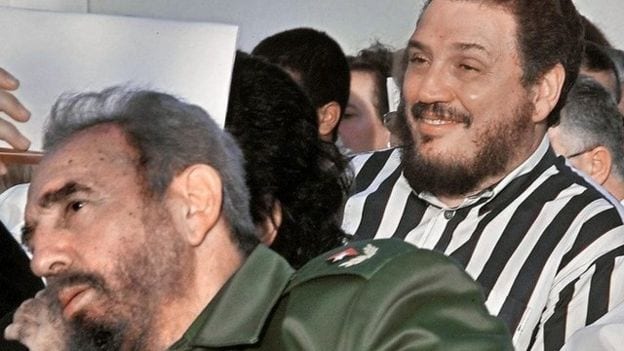 Projects which involved two nuclear physicists who were joined in history by suicide, Valery Legasov and Fidel Castro Diaz-Balart (differences aside), ended up in toxic waste dumps,
In the Ukraine, a huge sarcophagus has been inaugurated with the promise that it will seal off radiation from the collapsed reactor's remains, for a century. In Cuba, it was announced 4 years ago that the robust home to the VVER (PWR), which was never installed, would become the National Confinement Center for Toxic Waste.
The consequences of Chernobyl challenge humans' capacity to survive in this world. Juragua raises questions which are far bigger than the simple fact that it exists.
Some people said the following on Cubadebate (a website controlled by the Cuban Communist Party) when they found out about the government's sudden decision, which was taken without public consultation: (December 22, 2018)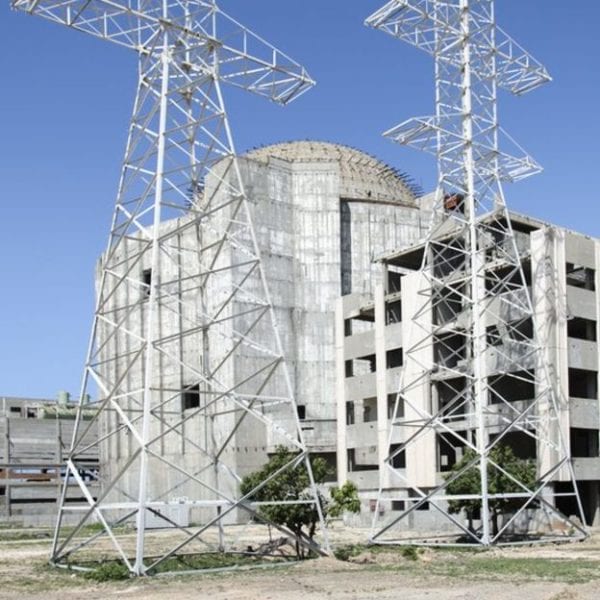 Agua por todas partes said: "It's really good that the installation is being used for something, but things should be made very clear for Cubans; what waste? what is its environmental impact? How involved will other countries be? etc. They can't turn us into the developed world's garbage dump. This matter can't be assessed high up in the government's ranks like the Paris Club debt agreement was. We have debts with half of the world today and only a few people know what these millions were used for."
Sachiel said: "Could they explain what toxic waste is it they are referring to, where are they now and what are the consequences if it isn't isolated properly?"
Cubana sin Remesas said: "I weep with sadness knowing that the CEN will become a garbage dump but with a scientific name. My parents, my neighbors and many acquantainces of mine are technicians and engineers who were trained as part of this great project."
Craig Mazin, the scriptwriter for HBO's Chernobyl, recently said: "The point of Chernobyl isn't oh my God, nuclear power's dangerous. It's not. The lesson of Chernobyl is that lying and ignoring facts comes with a deadly cost and we can do it and we can keep doing it."
Were the industrial standards demanded at the Project of the Century in Cuba, rigurously respected in Juragua?
How are people living in the Cuban Pripyat getting by?
To be continued…
Vicente Morin Aguado and Maribella Morales Montoya [email protected]
Click on the thumbnails below to view all the photos in this gallery. On your PC or laptop, you can use the directional arrows on the keyboard to move within the gallery. On cell phones use the keys on the screen.