Civic Initiatives Contribute to Resilience in Havana
Several projects with many women at the forefront and taking part, promote a culture of recycling and eco-friendly practices in the Cuban capital.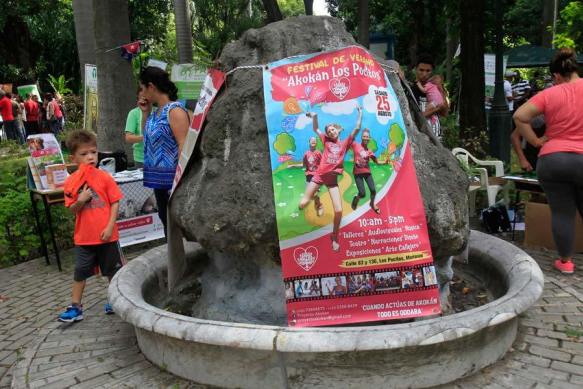 HAVANA TIMES – Private businesses based on recycling and educational projects in vulnerable communities affected by natural disasters, came together at the second edition of the Festival de la Tierra, which took place at Quinta de los Molinos in Havana, on October 19th.
Hundreds of people, especially children, attended the event and IPS interviewed some women who take part in various civic initiatives which contribute to building their communities in many ways and preparing them so they can resist and recover from increasingly-frequent extreme weather events.
Paper cycle
The privately-run business Ciclo Ecopapel is growing by the day with its demands and orders. Its recycling spirit and the end-result of its products attract various projects, artists and organizations, which hire its services.
Founder Yunairis Estrada talked about how the initiative promotes the production of recycled paper and eco-friendly and alternative products.
Thereby resulting in her exclusive proposals for diaries, folders or postcards, which have been used to create communication materials such as the Inspiradoras line, which consists of three communication products (a leaflet, a fold-out and a diary) about Cuban women, one of which is dedicated to resilience.
Paper folders, cards and envelopes made by the team managed by Estrada offer an eco-friendly package of 5000 free copies, which was the fruit of a project that shares the same name and was carried out in conjunction with Cuban institutions, international news agencies and the NGO Oxfam, receiving funding from the Canadian Embassy.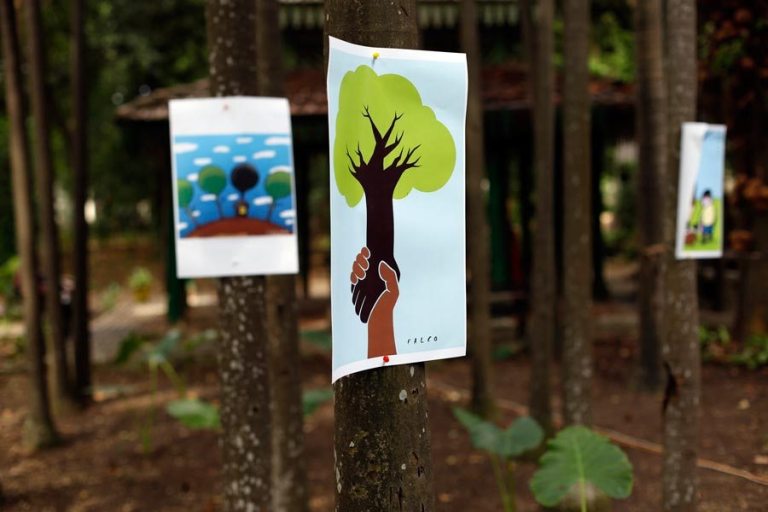 "Inspiradoras proves how you can link in gender and resilience-focused issues," Estrada said about the communications project.
Ciclo Ecopapel's stamp was also chosen to promote "Inside", the latest CD from popular musician X Alfonso.
"The concept of reuse is important to us. Everything we use is recycled: from the raw material to the rainwater, tools, furniture," Estrada said, at the stand sought out by children as they were interested in learning about how to make paper.
She emphasized the fact that her proposal also reduces costs, shows people "how they can do interesting things without a lot of investment and reusing things we have available to us."
According to the business owner, "it's crucial for people to be creative with what they have and what they can do, at this moment in the country. And move forward."
Community learning
Located in Los Pocitos people's council, in Havana, the Akokan community project is a comprehensive planning project, which promotes protecting the environment and training the population about how to deal with climate events.
Advised by the San Geronimo University in Havana, the project helps to reduce the vulnerability of these communities, where many "makeshift settlements" have popped up, as well as increasing the population's appreciation for their surroundings.
Dianelys Duany, one of the coordinators of Akokan's management group, explained that their mission includes training children, as agents of change within their own families, and from a sustainable point of view throughout time.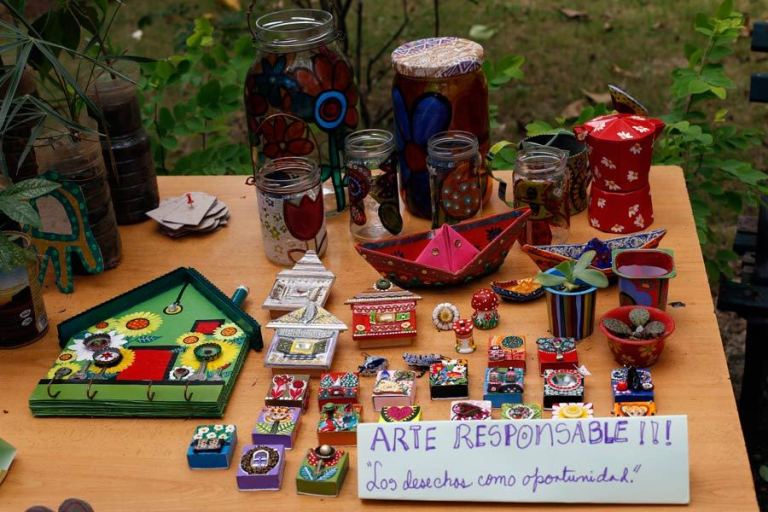 She also added that they promote the creation of healthy backyards with the support of neighbors within the community and with the goal of encouraging a culture of responsible farming.
"We explain the importance of consuming organic products and how recycling can serve as fertilizer for this very same food," she explained.
Meanwhile, the alternative has boosted locals' risk perception, living on the riverbed of the Quibu river.
"We teach them about how to deal with climate events and how to get back on their feet after these kinds of events," she added.
Duany stresses that they use art to reach vulnerable people.
"We encourage them to find solutions using different techniques," she pointed out. "Sometimes, the answers aren't in plain sight but if you think about them together, you can find them," she finished.
Afro-Cuban perspective
The arts initiative "Selva" also promotes resilience by rescuing Afro-Cuban culture.
According to its founder, Ena Maria Morales, "the recycling philosophy has become a platform for us to reclaim the nature of African traditions on the island."
Based on this idea, they talk about how to look after plants and animals, as innate components within the Caribbean island's own cultural identity.
They recycle old fabric, bike tires and other products, to transform them into art pieces using engraving techniques.
"We want to promote environmental protection, using the knowledge of natural values that are a part of Cuban identity," she added.
The craftswoman explained that the spirit of Selva is to provide alternatives to reusing resources that can be contaminating and to give them another form or use, using one's own creativity.
"We are very interested in turning recycling into an art form, to give it new opportunities," she said.
Located in an Old Havana studio, the project also offers engraving courses and workshops, organized by Israel Moyal, who is Selva's founding artist.