Cuba and Copyrights, Obstacles and Opportunities
By Eileen Sosin Martinez  (Progreso Semanal)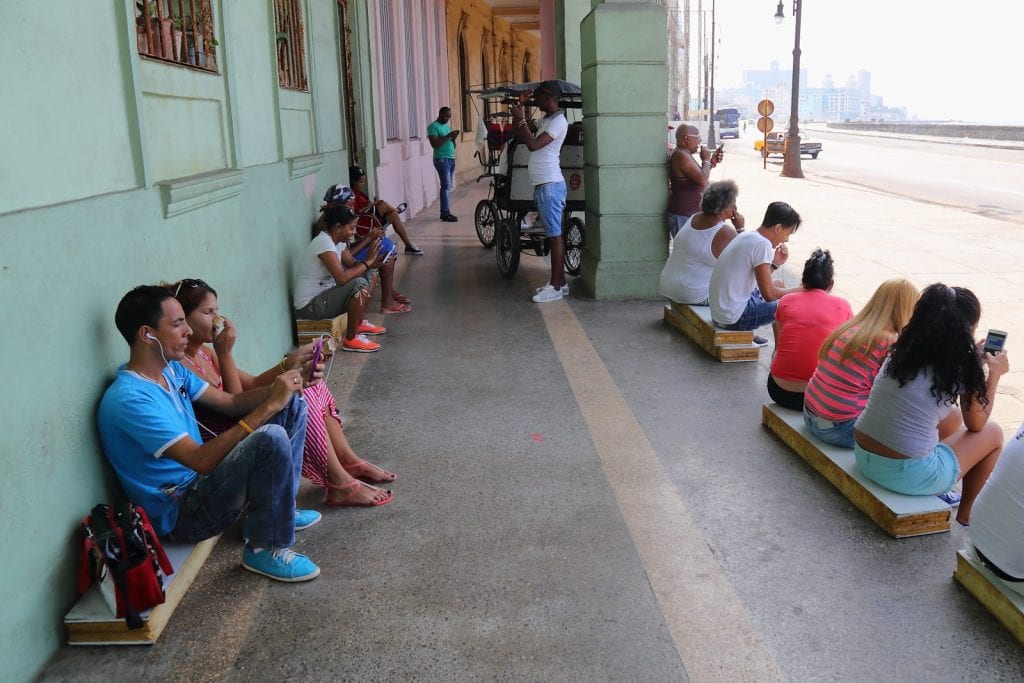 HAVANA TIMES — Years ago, Julio decided to "put a gadget together." That is to say: buy a monitor here, the tower there, the keyboard God knows where… and so on until he had a complete computer. In the same way he restored each part, he also changed the operating system over time, from the simple Windows XP to today when his computer runs using Windows 10.
Julio has never been worried about the "small detail" that the programs he uses are pirated copies. Of course, he knows that this would be illegal anywhere in the world, but here it's the most common thing to do here. Plus, even if he wanted to, the blockade prevents Cubans from being able to pay what they should.
Even though the dialogue between Cuba and the US has taken an uncertain road, IT and technology-related copyrights are one of the issues that swell the bilateral agenda.
As a part of this agenda, one of the most generalized ideas anticipates a gale of demands against all ordinary users and institutions that use proprietary software without having bought it.
However, Jorge Luis Batista (a.k.a. pb), organizer of the International Conference on Free Technologies "CubaConf", rules out this alarmist view. "This wave won't happen; that's a myth," he claims. Benefits can come about in many different ways. For example, agreements in Google-Kcho MOR style, but on a larger scale, maybe more similar to the collaboration between Cisco and the UCI university.
"They won't come to start charging people, but to hand it out for free," pb comments. "For example, Microsoft might come one day and allow all of Havana University to use Windows. That is to say, in the world of technology, it isn't smart to create shortages; on the contrary, they need you to use their software to be able to generate profits later on."
And "later on" means millions of users – connected users, by the way – who debut as the target audience for publicity and offers. Information about what we consume the most, our likes, interests, behaviors… are worth money. In fact, Facebook, Twitter and other large companies are engaged in using and selling this data.
Even so, in a "normal" situation, passwords, licenses and updates would be on our buy lists, because they are services. On the other hand, institutions will have to pay user licenses. Or switch to free software, like the courts in Las Tunas, who have been using Ubuntu, an open platform, since 2015. "We did this because we are courts, we can't fail to adhere to intellectual property laws," claimed David Alejandro Rivas, the institution's network administrator.
With the exception of some other institutions like Customs, the vast majority of government offices use proprietary software. Windows is taught at Cuban universities, including those who train IT specialists, just like it's taught at the Youth Computer Clubs.
"Switching to free software means that all public services can operate on these platforms," explains Jorge Luis Batista. In many countries, public entities are switching because, as they run off of people's taxes, tax-payers don't want their money being used to fill Bill Gates' pockets up any more. "This process can be expensive," pb points out, "but it's less than paying for a license every year."
Nevertheless, a national "blackout" of Windows is very unlikely. "People don't have a real need to use free software," the CubaConf organizer commented. "The moment you impose it on people, it stops being free."
Starting at home
Up until now, we have lived in a climate of moral right, where the US embargo has forced us to access technology "by alternative means". Then, the great challenge lies in moving towards consumption behaviors that are in line with commercial and intellectual property laws, believes Yarina Amoroso, president of the Cuban IT Law Society.
Legislation on the subject is already quite a few years old: Copyright Law (1977), and the Ministry of Culture's Joint Resolution no.1 with the then Ministry of Heavy Machinery Industry, which establishes the Law for protecting computer programs and databases (1999).
Article 9 of the Resolution states that the government recognizes equally the moral rights of programmers who created their work by independent means, upon request, or within a job. This clause reminds us that there is an "underground" potential, an indefinite number of developers who work informally for foreign business people.
"There are people who take advantage of low salaries, and pay the minimum, applying the same laws as in manufacturing," argues Jorge Luis Batista. The person who is locked up in their room programming for a US company, is an "assembler", just like if he were making Adidas trainers; it's exactly the same thing. And the idea is for them to have their own things, because that's what encourages development." Here, our financial needs weigh down upon us again.
It appears to be an accomplished fact that this professional work force would be Cuba's main contribution in a relationship with the US. Amoroso highlights the fact that indemnity links might appear and new businesses where both parties mutually benefit; for example, national solutions to the same proprietary software.
Plus, the country is located in the axis of several IT circulation networks. "Cuba has always had this privilege, this global social attention. Then, when we articulate a set of scenarios/markets in the world, we are important, as a production center and data manager," adds Fidel Alejandro Rodriguez, a professor in the Communications Department at Havana University.
Last May, officials from the Ministry of Communications announced that the legal framework for this activity "is currently being updated, to be more in keeping with global standards." This legal process is going on without any information being made public, but it is supposed that the set of laws will include those that relate to copyrights.
Anyway, a possible opening (of the Internet, of relations with the US and other countries) supposes greater opportunities. "It isn't about companies coming to "eat us"," underlines pb. "They are going to open many spaces where we can introduce ourselves, and we will have a lot more opportunities to compete with what we already have."