Cuba Campaign against Homophobia
Text and Photos by Irina Echarry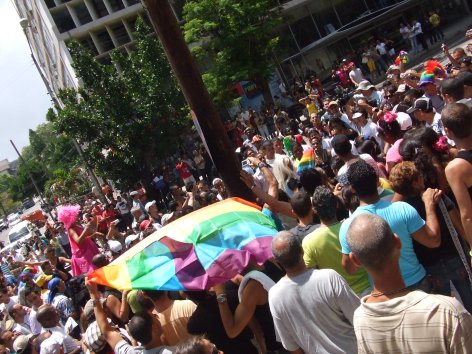 HAVANA TIMES, May 19 – For the fourth consecutive year, gays and lesbians had a few days of recognition.  Cuba's "Week against Homophobia" was a period for attending conferences and debates, and sharing opinions around that issue.
At the same time, people at large were provided a look at the problems generated by homophobia, as it became recognized that there exists in Cuba a wide and growing gay community – one which dreams of being accepted by the wider population.
This year the central activity was carried out in El Mejunje ("mixture" in Spanish), a cultural center dedicated to diversity and that has sustained work in this regard for several years in central Villa Clara Province.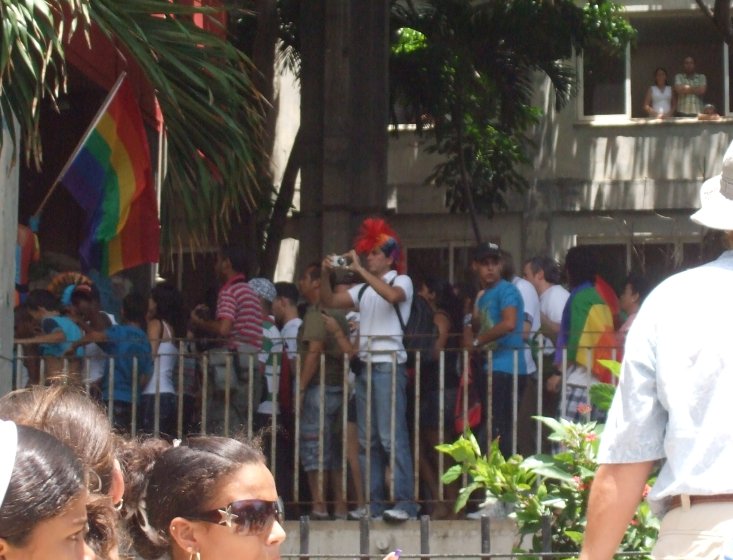 The capital, however, was not without similar activities.  From May 11 to 18 there were panel discussions, video debates, conferences, cinema presentations and even a conga line winding down Calle 23 this past Saturday before onlookers of passersby and police backup.
Shortly before, in La Rampa cinema, gays and lesbians assembled to hear about the experiences of foreigners and Cubans who live out their sexuality without preoccupation for the indulgences of others.
Concerns were also expressed, as participants posed a central question: How long will it be before gays and lesbians are provided legal standing?  This is one of the constant concerns that has been raised over these past four years and which has yet to be offered a solution.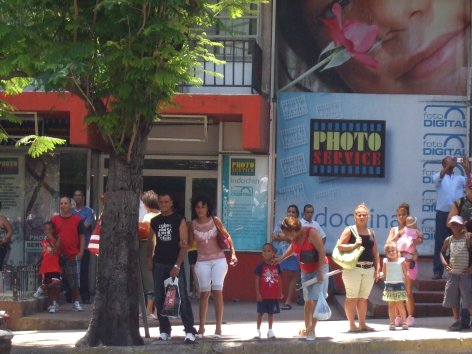 The demand for a space where gays and lesbians can meet to have a good time and demonstrate their affection as they wish —without restraint from anyone, without inhibitions— was another of their demands.  This time, currently unused facilities were proposed, with the support of everyone, for the creation of a center that could welcomes them all.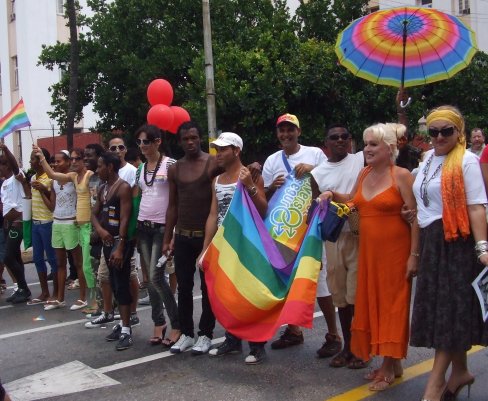 For these few days the gay community came out on the street, seen and heard by many, and discovered by others.  It's a shame this lasts for only a few days.
The streets are for the people as a whole, and gays and lesbians are a part of this whole.  They have so much right as the others to walk these avenues without being humiliated by the police, without being excluded by society, without being ignored and without having to be repressed.
The Week against Homophobia should extend the whole year, only in this way will homophobics get used to the idea of coexisting with diverse sexual orientations.  And gradually true acceptance will come.