Cuba Doesn't Need More Pessimism, but…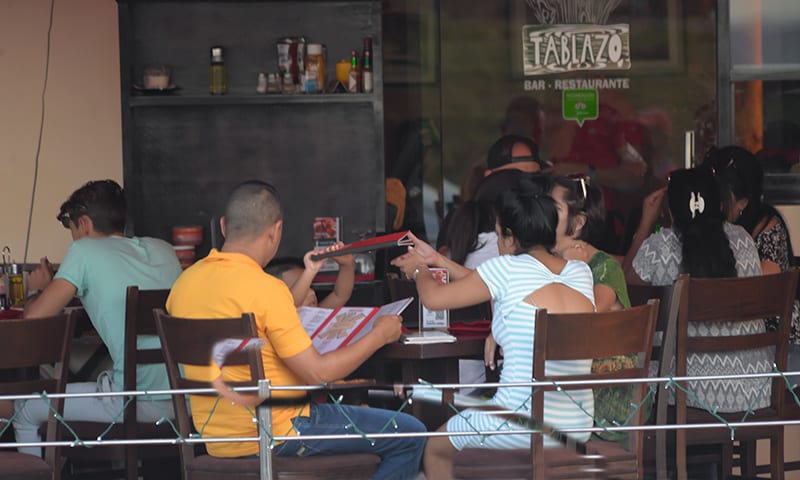 HAVANA TIMES — The Greek Left-wing economist, Yanis Varoufakis, says that there is an important subjective aspect in the economy: "that our collective efforts achieving their objective as a general rule depends on the level of optimism within the group or society we belong to".
And the announcement this week in Cuba to suspend self-employment licenses in 30 different fields, including some of the most popular such as cafes, private restaurants or renting out rooms, didn't exactly provoke optimism.
The Minister of Labor Margarita Gonzalez claimed that this measure is temporary, while activities which "require better order and control" are carried out, making it necessary to suspend new authorizations in some areas."
There's no doubt about the fact that the government didn't really think about certain details like a blacksmith needing iron to make bars, a carpenter needing wood to make doors and furniture and a body shop worker needing oxygen, acetylene and metal sheets to repair bodywork, when the private sector opened up in Cuba.
It seems that researchers at the Ministry of Labor and Social Security have just discovered in "their latest assessment about the performance of this sector" that independent workers "use raw materials, materials and equipment from illegal sources."
And Cuban economists – not the ones at Florida University but those at Havana University – are tired of repeating that wholesale markets are needed to provide supplies and equipment to private modes of production and services.
The general impression people have about this is pessimistic, they believe that "they have started going back on changes made, like what they always do." On the popular comedy program "Vivir del cuento", one of the characters ironically said that he was feeling worse and worse because he wasn't doing anything but taking steps backward.
The Cubans I have spoken to about this subject tell me that there is a long history of the economy opening and then shutting and they mention farmer markets, craftsmen at the cathedral or self-employed workers in the '90s.
Furthermore, no deadline appears on the official resolution of "refining" their work and there's no reason to be optimistic, given how slow it is to pass legislation on super important issues such as water, family law, film or the media.
The anxiety that these steps backward create can change many people's lives, especially of young people who are trying not to emigrate or are thinking about returning to Cuba. I know several Cubans who were planning on setting up their lives in Cuba within the private sector.
One of them is a scientist who has been doing research abroad for a major company. He was ready to give everything up and to invest his savings in an independent business and to make his dream of living in Cuba again a reality. What will he do now? Sit and wait for them to finish this "refining" process?
It was understandable that they would continue to progress slowly, but without stopping, making pilot plans and measuring the repercussions of every action, like the government had proposed. It was precisely not to go back on the steps they had made forward, thereby avoiding the insecurity of "deja vu".
The news of this temporary suspension of private licenses has been like a bucket of cold water over the Cuban people's heads, when they were hoping for the economy to open up to small and medium-sized businesses like the President of Cuba had put forward, which had been approved by the population in assemblies.
Cubans are already experiencing external insecurities which they can't influence, like the volatile situation in Venezuela or Washington taking up a hard-line stance again.
Adding surprise internal ups and downs to this can be extremely stressful socially-speaking.
Maybe that's why in the rest of the world, refining controls, tax policies and financial regulations is carried out on par with these activities, without stopping new businesses from being created while the government decides what measures to take.
The Greek former finance minister Yanis Varoufaki assures us that pessimism has disastrous effects on the economy: "if we believe something is hard to achieve, then we won't do everything we need to to achieve it and negative forecasts will become a reality."