Cuba Fans Views on Chapman's Contract
Irina Echarry, photos: Caridad
HAVANA TIMES, Jan, 15 – Another Cuban baseball player has signed with a US Major League team and fans from Havana make no attempt to conceal their happiness.
At the end of the afternoon in Havana's downtown Central Park, we spoke with fanatics at the "Esquina Caliente" (hot corner) where baseball fans debate everything to do with the sport and its players.
The topic of the day was 21-year-old Cuban pitcher Aroldis Chapman signing a US $30 million contract with the Cincinnati Reds.
Yenier found out like almost everybody else. Some saw the news on banned foreign cable TV, others over the Internet, but most got it word-of-mouth from those better informed.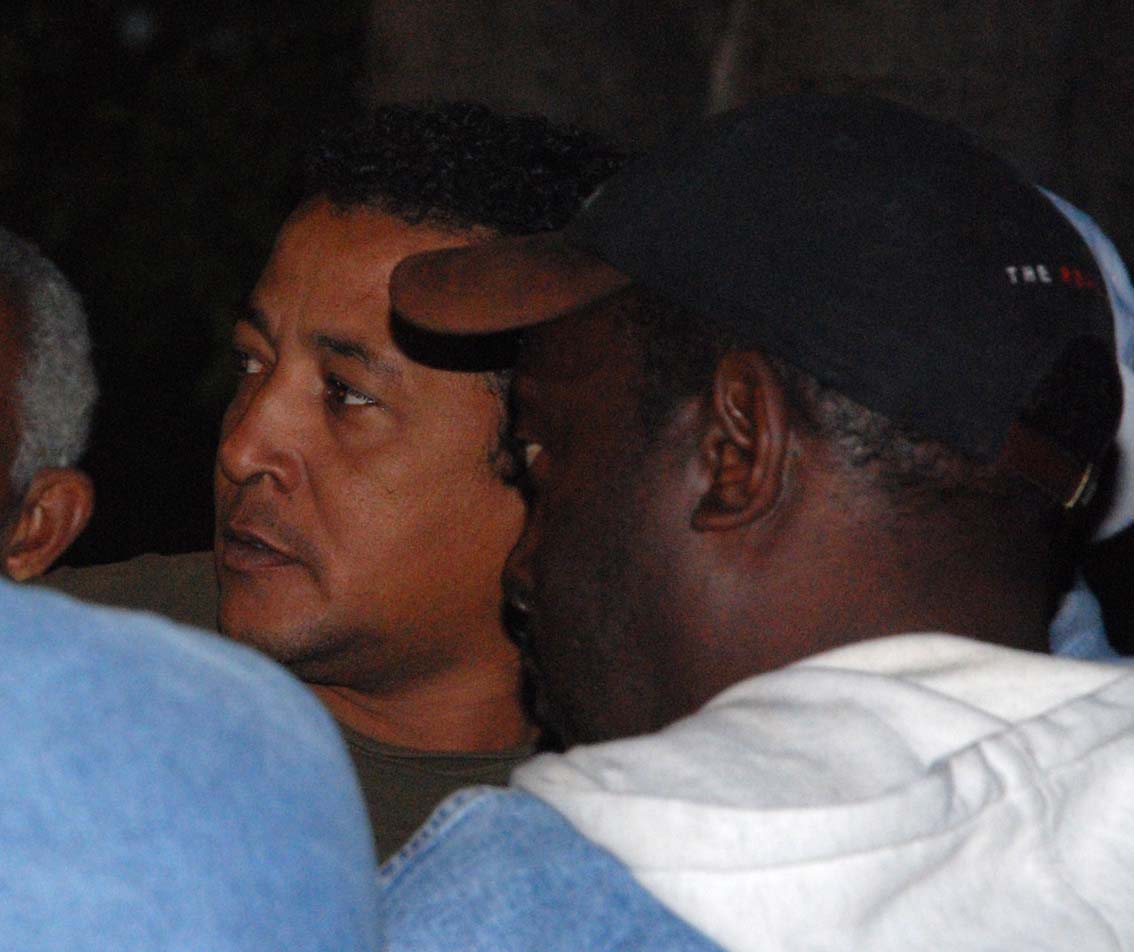 Since Chapman abandoned Team Cuba in Holland last July, Yenier had been hoping that some team would pick him up.  "It's no surprise, the left-hander's got a great arm, and he's not the first Cuban to play with the Reds, there was also Osvaldo Fernandez."
To onlooker Abdiel, "The best thing this guy has going for him is his youth.  He has the world in front of him.  They'll train him a lot so that he's improves his control.  I'm very happy that he'll enjoy his $30 million… Now that's some money!"
For Machado, "This is a pitcher from the Cuban national team, that's where he first demonstrated his quality.  It was not by chance that he went to the World Cup.  As for the $30 million, that's a risk for them, because it's a lot of money no matter how you look at it, but he deserves it.   I only wish that everybody who wants to pursue a career like he could do it.  They should let athletes play over here or over there, sports is only one.  They have to make a living…right?"
Rodolfito was aware of Chapman's signing because "people are commenting about it. I hope he goes far, the same as I do for all Cubans.  He's 21, left-handed and throws a hundred miles an hour… what more could you ask for?  Control is developed.  They say he needs some more body mass, but they'll take care of that now.  I think he'll measure up."
Angel:  "If they'll pay Aroldis $30 million, it's because they know they'll get that and much more out of him – twice as much, triple, I don't know.  Capitalists aren't stupid, and they're not throwing away their money.  Chapman is a kid, they can mold him, polish him in what he lacks because he's brimming with talent – and courage.
"For him to stay in a country that he's not familiar with, unable to speak English and not knowing heads or tails about the big leagues… several Cubans have found themselves in that group, but I'm sure he didn't even know that.
"To us it would be good if they eased up on all the super control over baseball players, who leave, who learn and are able to take care of things for their families.  If they choose to play for Cuba [in international events], then let them play."
Julio is less sure that this is a good change for the pitcher "because if he doesn't meet the grade, it will be very risky for him, he could lose his career as a pitcher."
Ebelio doesn't like the fact that "we're losing so many players, beyond whether they're doing it ethically or not.  They're leaving for something, especialling the top ones, like Aroldis."
Most fans believe it's a good opportunity for Chapman.
Some say that if the politics toward these players were less rigid, perhaps much of the money could go to support Cuban sports, because everybody knows that Cubans hardly ever forget those they leave behind – their family, friends, or the field where they threw their first ball.
Currently Havana's Latin-American Stadium is in a sad state, with deteriorated lighting and with the scoreboard falling to pieces.
What if one of these players wanted to donate a sum to save this landmark ball field?