Cuba Playoffs Analysis, Semifinals Next
Peter C. Bjarkman (*)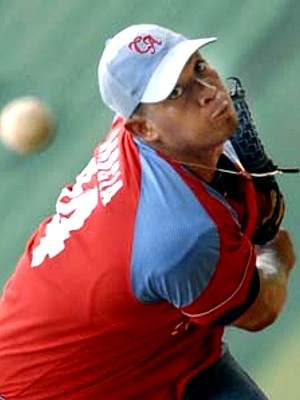 HAVANA TIMES, April 4 — With the opening round of Cuban League post-season matches now in the history books, an ideal scenario has already unfolded. Since three of four teams still standing are perennial "also-rans" – teams that have never celebrated even a single championship season – this Gold Anniversary playoff celebration has already become "a classic among classics" and thus a spring spectacular that will likely be talked about for years to follow.
Two Cinderella entries from the Occidental League are now prepared to square off in a high-powered showdown promising to highlight the kind of explosive offensive fireworks that seem the main script of this year's historic campaign. Over in the Oriente, Granma's slugging duo of Despaigne and Céspedes have lifted their club one step closer to a first-ever championship in three-plus decades of league play. And to add spice to an already delectable playoff fare, Ciego de Avila's last minute resurrection against always pesky and playoff savvy Villa Clara did indeed offer up what this writer (among very few) early-on predicted would be the most nail-biting series of the entire post-season campaign.
So far this commentator's prediction of Cienfuegos, Pinar, Granma and Ciego as first-round winners has been surprisingly accurate – especially in a year filled from start to finish with so many true surprises. It was my strong intuition that Habana Province's reputed pitching superiority – with four national team aces in the same rotation – might not count for much against the slugging opposition provided by José Dariel Abreu and his muscular supporting cast.
The perceived wisdom of the baseball world remains a universal acknowledgement that superior pitching almost always wins out in playoff baseball. Nonetheless my gut feeling was that such would not be the case in this particular season marked by very little quality pitching in Cuba, and that inkling has now proven to have been right on the mark.
Western "Occidentales" Division
After hanging tough in two road encounters and returning home with an even ledger, Esteban Lombillo's pitching-rich Cowboys dropped three straight in the familiar surroundings of their Nelson Fernández stadium, including an altogether embarrassing 13-0 KO shellacking sparked by Abreu's four-hit offensive explosion. Cienfuegos – with its relentless hitting, solid starting tandem of Norberto González (13-2) and Noelvis Entenza (12-5), and reliable bullpen support from Duniel Ibarra (7-0 with a record 28 saves) – now (if not earlier) definitely seems to be the team to beat in the western sector.
For all the successes in Cienfuegos, Pinar nonetheless remains the true feel-good story of the league's fiftieth anniversary season. The intrepid Vegueros didn't grab many headlines during the past campaign, perhaps because their own charge to the wire was not led by any high-powered headliners like Abreu, Cepeda, Despaigne or Céspedes. Pinar's Veteran manager Alfonso Urquiola – back at the helm after a couple of years on the sidelines – nonetheless continues to work magic with a balanced team that almost no one east of Viñales or Mariel took very seriously back in December or January.
Pinar has demonstrated time and again over the past several months that a solid lineup and pesky never-say-die spirit can definitely compensate for a shortage of spectacular individual all-stars. Also a few surprising new faces have now arrived on center stage in Pinar to take up the slack left with the departures of mainstays like Pedro Lazo and Yunieski Maya.
Donald Duarte, one of the island's best non-national-team infielders paced the hitters at .356; outfielder-first baseman William Saavedra was the island's third-best run producer (trailing only Céspedes and Abreu with 91 RBIs) and authored two crucial homers in the series-tipping sixth game of the quarterfinals. And 30-year-old righty Yosvani Torres has come into his own after a mediocre decade-long career with ten wins and a Top 20 ERA (4.01, 16th best in the league). All that said, however, in the upcoming matchup with Cienfuegos it simply doesn't seem to be sound logical to assume that Pinar is capable of still another over-achieving miracle.
It is indeed an ideal matchup now to have the top pair of regular season ball clubs (first place Cienfuegos and second-place Pinar) pared off for the semifinals collision. If Cienfuegos owns the player of the year in Abreu, the Tobacco Pickers arguably have the year's top manager in Urquiola. Under Urquiola's inspired leadership Pinar might well be capable of providing the Elephants with a much heftier challenger than underachieving Habana Province. Nevertheless, I will stick with my original prediction of Cienfuegos in six hard-fought games.
Eastern "Orientales" Division
I doubt many either on or off the island joined with me in predicting a serious playoff run for a Granma outfit built almost exclusively around the batting heroics of two of the island's top sluggers. Perhaps the best thing the Alazanes (some call then Potros) had going for them in the quarterfinals was the recent history of their rivals from Guantánamo – a team that in the past few seasons has made a practice of starting fast in December and January and then coming apart at the seams in March and April.
Guantánamo could claim better pitching with fast-developing starter Danier Hinojosa and the island's top closer Alex Rodríguez. In foreseeing an easy victory for Granma in the opening matchup I was placing all my faith in the awesome offensive displays of Céspedes, Despaigne and often under-rated Yordanis Samon. And I was willingly closing my eyes to all the obvious flaws of this ball club when it came to the defensive side of the game.
The theory was that Granma had so much firepower that they could eventually wear down the island-wide mediocrity in pitching that might be offered up by the majority of their opponents. In the end I was right at least about first-round series action, although Guantánamo offered a bit more resistance than I expected. Despaigne came up huge in the Guantánamo series, but Despaigne's contributions will have to be supplemented with better reinforcements from Céspedes, Samon and company (to say nothing of much better pitching out of the thin Granma bullpen) if the Stallions' title run is to continue very far beyond the first week of post-season action.
A few weeks back either Ciego de Avila or Villa Clara would have seemed on paper to be far too stiff a challenge for pitching-poor Granma to handle. Ciego under the guidance of wily skipper Roger Machado appeared to be the island's best-balanced club all year, despite the mysterious slip in performance by top pitching aces Vladimir Garcia (8-4, 6.11) and Maikel Folch (8-6, 5.56). García, who once threw in the mid-90s, seemed to have lost the edge on his fast ball; Folch has slipped a notch in both motivation and the ability to get the ball over the plate.
Villa Clara – as I warned in my original playoff preview – has regularly occupied a spoiler's role in several recent post-seasons. I was willing to go with Ciego over the Orangemen based on the Tigers' December-to-March consistency and their superb infield and outfield defense – both strong signals of post-season success. But I did hold out the warning that if any series featured a likely "dark horse" it was this one. And that was just about the way it turned out – right down to the wire in seven thrilling games. No one could have asked for a better tie-breaker than the thrilling 1-0 dual in the finale between Vlad García and Freddy Asiel Alvarez. Garcia seemed to be reborn in the biggest game of the year for Ciego, and his pressure-pack three-hitter may well have been the best (if not most important) outing of his entire career.
Both quarterfinals winners in the eastern sector lived through tough seven-game slugfests that had to take a heavy toll on both surviving ball clubs. A Granma-Ciego matchup is now much tougher to call than its counterpart over in the Occidental League. Ciego should have the arms (especially if Garcia's post-season revival can be sustained), but Granma has the most dangerous bats. And after coming back in the late going against Guantánamo the Stallion forces likely have now adopted a new-found confidence rarely if ever seen in past Granma Province clubs. Again I stick with my original intuition that Granma should come out on top. But I am now perhaps far less confident in predicting a series as short as only five games. If I could make any adjustments to my original Crystal Ball vision for the semifinals, it would be to now see the showdown in the Oriental League stretching out to a full seven games.
Let's take a moment here to look back at the surprising accuracy of my opening round series assessments. Habana Province pitching faltered against Cienfuegos bats as I and very few others thought that it might. Abreu continued to wear down even the best opposition pitchers just as he had done all year. Something seems to have happened to both Jonder Martínez and Yulieski González – once the heart of Lombillo's invincible rotation. Perhaps the explanation is tired arms or tired psyches after last fall's pressure-back international season. Only Yadier Pedroso seemed to be the dominant force for the Cowboys that everyone expected.
But as so often is the case in baseball, there was also some obvious luck falling on the side of the Cienfuegos ballclub. In the pivotal opening game a terrible call by first base umpire Luis Felipe Casañas seemed to hand victory to the Elephants in a game that could have put all the momentum on the side of the Cowboys. (Casañas was out of position and missed an obvious pickoff tag-out of Yasiel Puig at first base in the 15th frame; Puig would then score the game-winner only a few pitches later.) The blown call came at a pivotal point in the series and was a most embarrassing moment for Cuban baseball, which has suffered from a number of inexcusable umpiring gaffs of late. But given the way Abreu has continued to slug the ball, perhaps the role of Lady Luck in Game One only somewhat shortened the inevitable slide for Habana Province.
My prediction of Pinar over Sancti Spíritus in five games was almost exactly on target; my only error was the fact that the Gallos hung around one game longer than I thought they might. I speculated at the outset that the Vegueros' biggest concern had to be a shortage of healthy and experienced arms and initially it certainly looked like that might well be the case. But the entire series turned on the second and sixth games when Yosvani Torres produced the two best mound performances of his previously undistinguished career.
Sancti Spíritus did display some potent offense, but most of it was clustered in only two games. Freddie Cepeda again carried the team for much of the series, just as he had for much of the season. If there is disappointment in the early exit of the Gallos it has to be the fact that we won't be seeing Cepeda go mano-a-mano with Abreu in the semifinals and perhaps with Céspedes and Despaigne in the finals.
I have to admit now that I did sell Guantánamo a bit short and also that I did indeed have my serious second thoughts about Granma during much of their opening-round clash with the spunky Indians. Despite a hefty dose of Stallion slugging, an Achilles' heel of terrible defense and shoddy pitching reared its ugly head throughout the tense series. Ciro Silvino Licea (victimized by a late grand slam in the opener) has been a solid hurler for years in the National Series.
Yet Licea (Granma's veteran ace) is simply not the same competitor under elevated pressures in the post-season. Many of his playoff failures in the past have admittedly come against potent Santiago. But despite not registering a single series victory, Licea did finally come up big by holding the Indians at bay for eight frames in pivotal Game Six.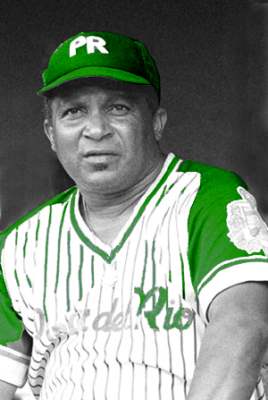 My most accurate call on this series was the role destined to be played by Despaigne, overshadowed most of the year by teammate Céspedes. Despaigne is the most explosive hitter under pressure to be found anywhere on the island, having already proven that in numerous national team outings. This time his pair of late-inning solo homers in must-win Game Six again saved the day and the series (and perhaps the entire season) for the Alazanes. If Granma does reach the champion's circle in late April, two Game Six opening-round homers will by themselves be sufficient to clinch the post-season MVP honors I have already predicted for Alfredo Despaigne.
Whatever the outcome of Sunday's deciding Game Seven clash between the Tigers of Roger Machado and the Orangemen of Eduardo Martin, I had the Ciego-Villa Clara series correctly pegged from the start. This was the one series of the four that followed most closely to the universally projected script. Freddy Asiel carried the pitching load for the Orange, as anticipated, yet was twice snake-bitten – first when he was lifted prematurely in the opener by manager Martin, and then a second time when outdueled by Vladimir García in the classic finale.
Once again Pestano and company looked like true spoilers after they surged to a three-one series lead; Villa Clara seemed to enjoy a clear path to the semis with a two-game cushion and the potential clincher scheduled on home turf in Augusto Sandino. But the series then took a strange turn in Game Five when Yoelvis Fiss and Yorelvis Charles inspired an offensive explosion that was just enough to launch the Tigers on a rare comeback three-game victory sweep. The remaining three April series will now have to offer plenty of fireworks if they are to top the dramatics of Ciego's emotional comeback against proud and always dangerous Villa Clara.
There is one other aspect to my earlier predictions that must be highlighted here. No matter how this post-season eventually plays out it will have to go down on record as one of the best and most memorable in league history. If this year's playoffs demonstrate nothing else they certainly have shown that we don't require perennial powerhouses Industriales and Santiago in the mix to have an entertaining or even a "classic" post-season event.
Fans in both Havana and Santiago may now be tuning their television dials to the telenovelas and abandoning in droves the island's national pastime showcase. But the remainder of the island is enjoying a playoff round truly fit for a landmark Golden Anniversary National Series season. Either Industriales or Santiago again playing on the main stage and perhaps once more reaching the winner-take-all finals would have seemed like simply more of the same old worn-out scenario. But now we can welcome instead a fresh breeze of balanced competition truly fit to cap off an already historic season. Three of the four semifinal entrants are ball clubs that have never claimed a national series championship. And the fourth – Pinar's Vegueros – haven't hoisted a trophy in the past dozen outings.
Cuban League post-season history of epic proportions now stands just around the next corner. If Cienfuegos can survive Pinar as expected, we will then celebrate a championship finale in which neither entrant owns a claim to a previous league title. And when before has that circumstance arisen?  As you might have guessed, it has never before occurred in the twenty-five previous seasons of island playoff baseball. Beginning in the spring of 1986 (the first Cuban League post-season), all previous National Series playoff finales have involved at least one (if not two) teams boasting at least one earlier league championship banner. During the past two full decades, only twice (Holguín in 2002 and Habana Province in 2009) has even one of the two aspirants been vying for a first-time coronation. A shoot-out between two potential first-time titlists has never yet been staged in Cuba's national pastime. In truth, legitimate parity has now arrived in Cuban baseball. On that fact alone, then, I base my claim that this is indeed the most intriguing if not also the most entertaining and historic Cuban League post-season ever staged.
(*) Peter C. Bjarkman is author of A History of Cuban Baseball, 1864-2006 (McFarland, 2007) and is widely recognized as a leading authority on Cuban baseball, both past and present. He has reported on Cuban League action and the Cuban national team for www.BaseballdeCuba.com during the past four years and is currently completing a book on the history of the post-revolution Cuban national team.