Cuba: Popular Demand on Social Networks for Cheaper Internet Vilified
By Vicente Morin Aguado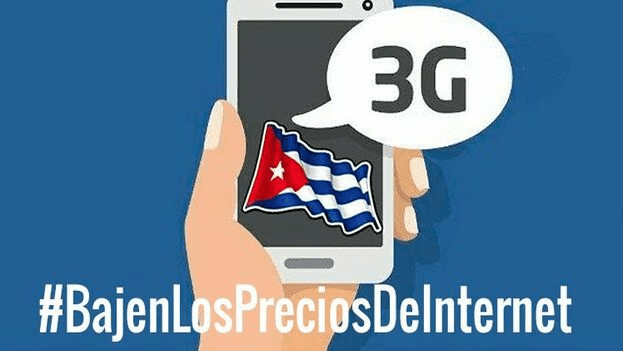 HAVANA TIMES – Growing popular demand to lower Internet access prices exposes a new reality: Cubans are taking advantage of digital platforms, which are hard to control, to express themselves freely, far from the compulsory cheering and applause we see in traditional media, which is under the Communist Party/State's firm control.
Messages written on the Internet would never be expressed in People's Power assemblies, Party meetings or statements made to the state press.
Taken from Twitter on June 19th, Alejandro answers Cuban president Miguel Diaz-Canel: The blockade has been affecting us for 60 years, it's the blockade against private enterprise, free participation in public life, against human rights and freedom, which are essential for self-fulfillment.
There are many complaints like this anonymous post: Locked up at Zanja Kirenia Yalit Nunez Perez. (Zanja is the popular name for the Police Station in Central Havana.)
"But didn't they let her go?"
"Yesss! but Facebook," the anonymous person replies, "has sinister algorithms that remind you of the bad as well as the good."
The following day, Kirenia herself posts a selfie and writes: "No more arbitrary arrests!"
The CubaSI website, edited by the state-run telecommunications monopoly ETECSA, laments that the "flow of free and unregulated information is being promoted on the island, via the Internet."
The accusation is made against the US government, but is it really bad to reach this objective?
The hashtag #BajenLosPreciosDeInternet is trending right now:
An hour of WIFI connection costs 1 USD, the equivalent in Convertible Pesos (CUC) on the island. You have to top up your account with 10 CUC for a one (1) GB mobile data package. This complaint has unleashed a wave of digital messages. Government defenders/repressors have mobilized to counteract what they feel needs to be silenced.
Their strategy is to make a fair civic demand clash with a sense of patriotism, by repeating the slogan that this is "an attack by Imperialism, with the support of local mercenaries."
People are standing firm in their beliefs though, using their common sense:
Antonio Fiol replied: "Complaints are coming from the US? Then, why am I standing in front of my Capitolio in Havana, demanding the State to #BajenLosPreciosDeInternet? Nobody has given me the Internet."
It's the end of a mute #Cuba… my people are shouting for their rights, John Francos replied.
Grossly mocked on social media that its innate democracy allows for the pro-government inquisition is so alarmed that they have returned to medieval times and looked for a heretic's head to cut off: directly accusing Yoani Sanchez of inciting this protest. Here are the arguments they've used:
– "Mercenary." Ever since the time of Brigade 2506 in 1961, with the attempt to invade the Bay of Pigs, anyone who has stood up against Fidel Castro is a mercenary. And, how do his accusers make a living?
– "Prostitute, bandit, scum and ugly." Saying such vulgar nonsense is unnecessary.
– "A balloon inflated by dollars." Be careful with your envy!
They end by asking for the tree trunk, the rope, the fire, the priest and the fired-up crowd:
Jose Luis Catala:
"I believe that many things need to be improved, but real Cuban patriots need to do this, without using problems to profit off or worsen the population's situation. These kinds of actions are penalized by the law in many places, they can't go unpunished!"
It's worth analyzing this comment:
– "Real patriots". Do fake patriots exist? The Homeland seems to have fixed judges.
– "They need to be punished somehow and forced to pay taxes on the wages they receive from foreign powers." Victim of repeating slogans that prove nothing, this person ends up believing the story they've conjured up. Take a good look around you, they might be handing out money on the street.
A commentator called Damian explained the attack, the growing danger: "If all of the insults from government supporters, cyberbullies and their gangs is because we are demanding @Cubacel_Etecsa to #BajenLosPreciosDeInternet, then I don't even want to think about the day we ask for a dignified wage or pension. God knows what they'll accuse us of then."
(Claria, the well-known catfish is a food substitute that was cultivated in Cuban reservoirs. By the way, they were abundant a while ago and are now in shortage just like every other basic food item.)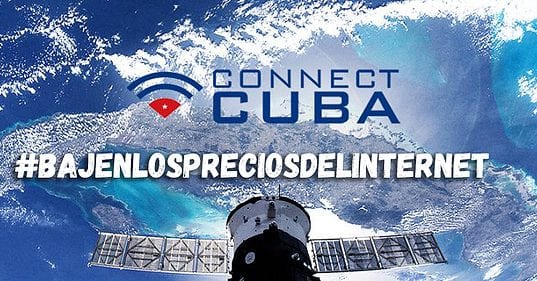 On June 15, 2016, responding to a question posed by DPA press agency, Yoani Sanchez already saw what was coming:
"We have to promote the need for a modern Cuba, a connected Cuba, a Cuba of young people who want to feel like they belong to the 21st century and not be seen like a theme park of the past."
Was she being fed the answer?
The real country has moved to the virtual dimension of social media. The real opposition is that which repeats official dogma:
Rejecting dialogue, insulting instead. They fabricate conspiracy theories with no grounds whatsoever, based on "truths" that have never been proven. They throw out statistics this way and that, determined to shout slogans that repel the unforeseeable path of truth. They speak with the "wise" arrogance of those who feel like they have the people's support. Their stubbornness imposes consensus.
The word of the day: Denigrate.
—–
Vicente Morin Aguado: [email protected]