Cuba Searches for its "Lost" Money
By Eileen Sosin Martinez*   (Progreso Semanal)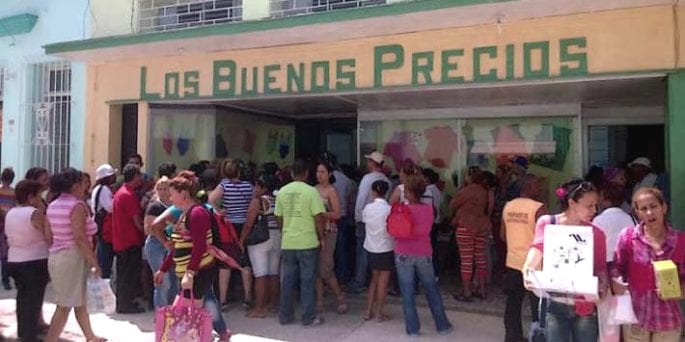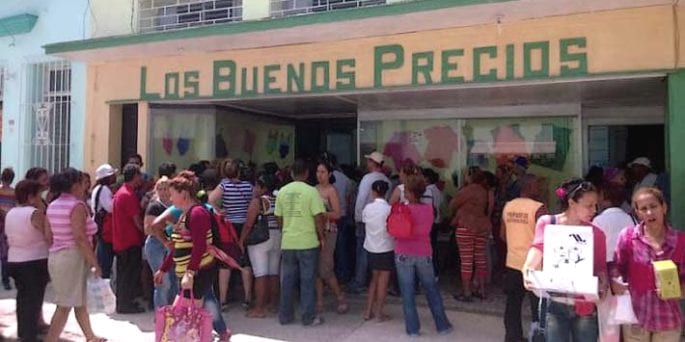 HAVANA TIMES — In my neighborhood, the story about Juan the butcher, who took a detour with a truck full of minced meat, sold it and then left the country, is famous. "It's a good thing he left," a neighbor warns, "because if he was still here, people would have got their hands on him… and they would have killed him." But, Juan's story belongs to a greater narrative.
Days later, several markets in the city closed, among them the Almendares Shopping Center (on 41 and 42 Streets) and the one on 51 and 26 Streets. Salespeople responded "Inventory check" or "Public Health inspection" in a bad mood, and it's hard to believe them. For example, at the Carlos III shopping mall, the rumor mill has it that the inspection found adulterated and repackaged products, expired food items on sale, price distortion… the real reason why these places have been closed. The shit hit the fan, people usually say.
In late January, some results from the latest National Check of Internal Controls were published, namely, losses of over 51 million CUC and over 90 million CUP (Adding up to over 55 million USD), just at government-run busniesses in Havana alone.
The numbers come with exclamation marks: 51 million CUC and 90 million CUP, lost or undeclared, in a country which came face to face with a recession (-0.9% of GDP) last year, something which hasn't happened in 23 years.
It's barely reassuring that the capital's Head Comptroller, Miriam Marban, explained that not everything is a result of crime, and adds other reasons for the missing revenue, such as "production and sale targets not being met" and "accounts for charging and paying." Regardless, the statistics are scandalous.
The anti-corruption fight in Cuba took center stage with the opening of Cuba's Comptroller General Office several years ago, one of the first steps in updating the economic model. According to lawyer Michel Fernandez Perez, its creation is the most important structural change in the Cuban political system after the 1992 reforms.
Controls, controls…
"This institution will play an essential role in upholding order, economic discipline, internal controls and tackling any cases of corruption head-on, as well as the causes and conditions that might encourage any leader or public servant's negligible and criminal behavior," President Raul Castro stressed at the Cuban Parliament in August 2009, when Cuba's Comptroller General's Office was approved.
This institution responds directly to the National Assembly of the People's Power and the State Council, and its purpose is to help them in carrying out "the highest supervision of State and Government bodies."
Taking this concept into account, Fernandez notes that the authority of the Cuban Comptroller General's Office is above the government and every executive-administrative apparatus; it is only subordinate to the most important institutions of power.
In spite of this hierarchy, the Comptroller Office doesn't form part of the country's constitutional framework. "Maybe from a legal-formal viewpoint, it would have been better to have reformed the Constitution (so as to introduce it)," the lawyer highlighted. This plus the existence of the self-employed, non-agricultural cooperatives, dual citizenship and other economic and political realities, remind us that the Constitution does indeed need to be changed.
Cuba's armed forces may be audited, complying with a special disposition in the law governing the Comptroller's Office, if the country's president requests it and when he deems it to be timely.
Meanwhile, they are governed by their own internal control regulations, and need to inform the Comptroller General about their activities at least once a year.
[Editors Note: Much of Cuba's tourism industry is run by the Armed Forces or contracted out to foreign companies. The same goes for construction.]
Something similar happens in the case of the Communist Party organizations and its related social and mass organizations; as well as the National Assembly, State Council and Council of Ministers; the Supreme Court and the Attorney General's Office. Their economic and administrative dependencies are auditable, provided that the highest authorities from these same institutions, or the State Council, request it.
When an audit ends, a document is drawn up which is then made public to employees. That is to say, they only receive information about what has happened. The Comptroller's Office complies with the functions that it has been assigned, according to the law. However, dialogue and worker participation don't really work in practice.
Cuba is a signatory of the United Nations Convention against Corruption, a document it signed in 2005 (two years after it was created) and ratified in 2007. Cuban Audit Regulations are in sync with International Standards of Supreme Audit Institutions (ISSAI).
However, the critical factor which distinguishes the National Comptroller's Office from its equivalents across the world is its lack of public information. While in other countries it's normal for these institutions to put up the findings of their investigations on their website, here ordinary citizens don't find out anything, only skeleton reports in the media, which lack statistics and are all too general.
This results in the inspection process being incomplete. By law, the Comptroller is obliged to inform those who were subject of the inspection, labor unions and high-ranking figures of its results and recommendations. That's been made explicitly clear. So who is responsible for informing the general public?
We're talking about monitoring the State's resources – read here, our resources. As such, the logical thing is that we know, in excruciating detail, the inspections findings and what measures were taken. Without detailed and timely information there isn't any popular control or real citizen participation.
Real public participation
One of the alleged causes of irregular accounts lies in the impoverished economic situation Cuba is experiencing. "When workers are paid a dignified salary which they can live off, I'm sure many of these cases of corruption will disappear," claimed somebody in the comments of Escambray newspaper.
Nevertheless, "although you can understand that we have problems which affect Cuban people's everyday lives, as a matter of principle, we cannot accept that this leads to people committing illegal activities," stressed Vice-President Miguel Diaz-Canel, during the closing ceremony of the first International Audit and Control Workshop (2014) in Havana.
On the other hand, there are also those who have just wanted to get rich. The Comptroller General, Gladys Bejerano, has stated that the key motive continues to be "deviating resources" to sell them illegally for illicit gain."
In both cases, the moral crack of those who say they are "fighting" (luchando), "inventing" "resolving" as if that was positive… when they should be saying that they are stealing, is commonplace.
Not by chance, the last two Internal Control inspections focused on the extremely important sectors and processes for current change: decentralizing State business operation, measures to "tackle" the aging population, granting subsidies to the population, non-agricultural cooperatives and the application of performance based salaries at State businesses. Going beyond companies, the Comptroller Office is responsible for verifying the ethical conduct of State managers and leaders.
We don't know much else about the millions lost at the beginning of this article: "severe measures" were applied to nine managers; and 114 officials and employees were sanctioned with "lesser disciplinary measures", because of their collateral responsibility. That's it.
The fact that the law has a chapter called "About popular participation" gives us some hope. "It's society who has to control the public budget, because we are the ones controlling what we spend," commented the director of Budget Implementation at the Ministry of Finance and Prices, Jesus Matos.
He's right; I completely agree. However, for that to happen we need information, transparency and the real capacity to involve ourselves and participate. There can't be socialism (much less a prosperous and sustainable socialism) if workers don't participate.
*Translation by Havana Times