Cuba–US Relations: Which Court is the Ball In?
By Pilar Montes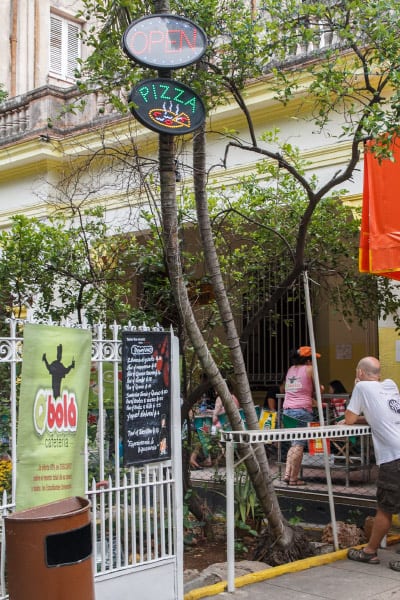 HAVANA TIMES — Only the most general aspects of the conversation Presidents Barack Obama and Raul Castro had on the afternoon of September 18 are known, but one needn't have a crystal ball to be certain that the measures Washington had just announced to relax the embargo were the main topic of discussion.
Any announcement of this nature creates expectations among Cubans, who long to see an improvement in their quality of life, own a decorous home and get in touch with their many relatives and friends who live abroad from the comfort of their homes.
The measures announced include the lifting of restrictions on remittance sums sent to Cuba from the United States. This decision requires no response from the Cuban government, as the amount anyone may receive from abroad has long had no limits in Cuba.
Another item has to do with the development of communications in Cuba, through investments from US companies.
This point does require an official Cuban response, now that the government is quickly installing Wi-Fi networks in all provinces and computer clubs at many locations, claiming, nonetheless, that it is still unable to offer home Internet connections.
A magnificent opportunity to overcome this problem was lost, for the time being, when Google's president visited Cuba and offered Internet equipment and connections to everyone in the country and met with no reply from authorities.
Among the measures approved by the United States on September 18 and which came into effect yesterday is authorization for US travelers to open accounts at Cuban banks during their stay in the country.
Since January, US credit card companies (including MasterCard) have been expressing interest in having US visitors to Cuba use their credit and debit cards in their transactions on the island. Eight months later, this has not yet been authorized owing entirely to US blockade restrictions.
Though US "people-to-people" visitors continue to be limited to 12 existing trip categories (now more flexible), the number of visitors Cuba welcomed during the first half of the year has notably increased, growing by 50 percent in comparison to last year.
Now, authorized US citizens may travel with their families and do so by sea or air, without the need to making stopovers in third countries. Regular tourism, however, is still prohibited.
The United States has also authorized US companies based in Cuba to employ Cubans residing on the island. Under the current foreign investment law, however, these companies will have to go through a State employment agency for all personnel contracts. The Cuban agency offers these companies professionals and charges the employees a high percentage of their salaries. This indirect hiring mechanism has been highly criticized as an obstacle to investment.
There is no shortage of US companies interested in investing and still unable to do so, though the recently-approved measures have greenlighted the creation of joint ventures.
The US Trading with the Enemy Act was not revoked but recently extended, and fines and sanctions applied to banks, firms and businesspeople who maintain dealings with Cuba are still in effect.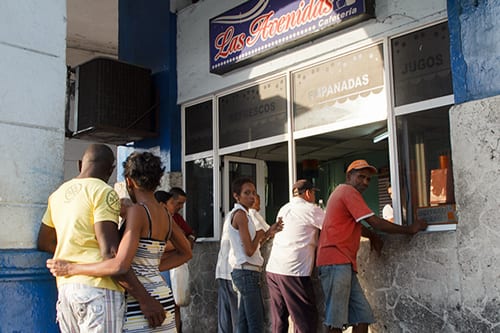 Trade continues to be one-way, preventing a dynamic interaction between the two markets. Meanwhile, the US dollar continues to be prohibited by Washington for use in Cuba, providing another obstacle to normal commerce.
An example of the kind of interaction that is now possible was the recent authorization granted by the Cuban State for Sony Music and Cuba's EGREM label to sign an agreement that would allow the former to promote Cuban music worldwide.
The authorization granted US firms to establish product distribution facilities in the Mariel Special Development Zone could benefit the scant and at times inexistent product supplies at State retail chains. Such products would, however, continue to be sold at prices beyond the reach of average Cuban wage-earners.
Without a doubt, the establishment of FedEx and UPS facilities in Cuba could speed up mail distribution on the island and facilitate family and business-related communications, but it remains to be seen whether the Cuban State will allow its Empresa de Correos de Cuba to establish an agreement with these US firms.
The new measures also envisage loans and payment term extensions by US companies for the sale of authorized products, but this is still tentative, as Cuban firms are still not allowed to hold accounts in US banks or to pay in US dollars.
The United States' willingness to allow its companies to sell Cuba building materials and supplies could be of great benefit in terms of repairing the country's deteriorated housing infrastructure and the building of new homes, and, most importantly, for expanding the island's hotel network, which is already beneath demand in the tourism sector.
In the meantime, we continue to wait to know to what extent the Cuban State is willing to accept these new offers and the obstacles beset by the complex legal structure of the embargo that continue to prevent their implementation.