Cuban Body Art Strives to be a Whole Lot More
Bridging borders is one of the objectives of the team at Zenit Tattoo Studio, where tattooing is also a way to create artistic and community bonds.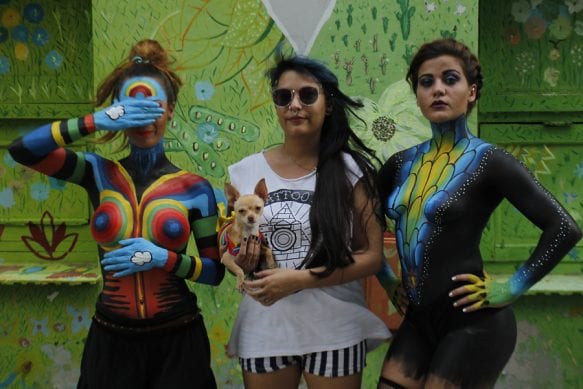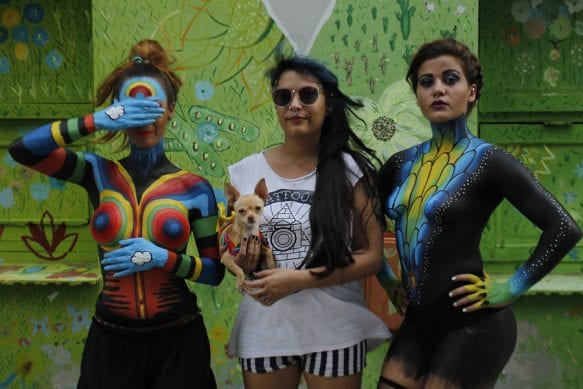 HAVANA TIMES – Tattoos aren't just a business, they are a lifestyle and a way to connect with other people and artistic movements, says Ana Lyem Lara, the founder of Zenit Tattoo Studio.
Members of this studio located in Santa Fe (a beach town to the west of the capital), combine their work with different arts and community projects.
"I am interested in making connections, inside Cuba and with other countries which can come and teach us their art," the architect-turned-body art artist tells IPS.
The latest result of this endeavor was the participation of La Banda (a grafitti group created in 2011 by Zenit's members) in the "Ceda el Paso" exhibition, which is open to the public until April at the Fabrica de Arte Cubano in Havana.
The walls of this space show the special way that Cuban and US artists have of conceiving urban landscapes, united by "Bridges not Walls", a project that has sought artistic meetings and exchanges between both neighboring countries ever since 2017.
This isn't the first time that the studio has collaborated with this project. They previously held an exhibition with paintings that were symbolic of women's empowerment on International Women's Day, and an activity dedicated to Pin-Up Girls as a style of tattoo.
"Ceda el Paso" brought 12 Cuban and US photographers together and also included La Banda's involvement in painting the walls in the Santiago Feliu hall at the Fabrica de Arte Cubano.
"Gender issues are always present in whatever we do, it's even subconscious sometimes. Maybe that's why we have connected with so many women," Lara stresses, who is known within the trade as the most established tattoo artist in the capital.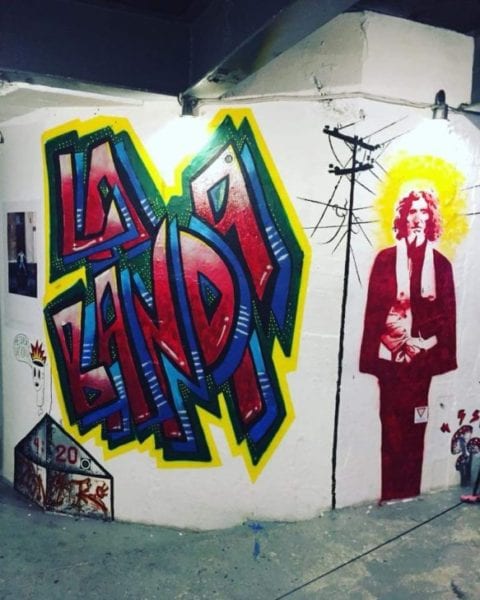 Yalianis Guerrero is one of the women who found support in the studio to set up a surf and skate workshop which teaches children these sports at the coastal areas of Santa Fe and Jaimanitas.
"We collaborate by doing whatever needs doing, whether that's cleaning the beach, being a meeting place or coordinating drawing workshops," Lara said.
The relationship with the Santa Fe community, which is where the studio is based, even precedes its creation.
"We all knew each other a long time before we started tattooing. We began a kind of small-scale revival project with La Banda and neighbors greatly appreciated it, they even came offering their help before we needed to ask them," the 34-year-artist said.
Another one of their most recent alliances has been with the independent record label Bandera and they hope to reveal the artistic meeting point between body art and music.
Osvel Sanabria (a member of Zenit) believes tattoos were the excuse they found to unite this large family of musicians, poets, painters, graffiti artists, and "to bring the world of art closer to customers, as this undoubtedly makes you a better person."
Zenit Tattoo is one of the most famous studios in the Cuban capital where this form of entrepreneurship has grown quite significantly, despite remaining in a legal limbo.