Cuban Youth Push Eco-Friendly Practices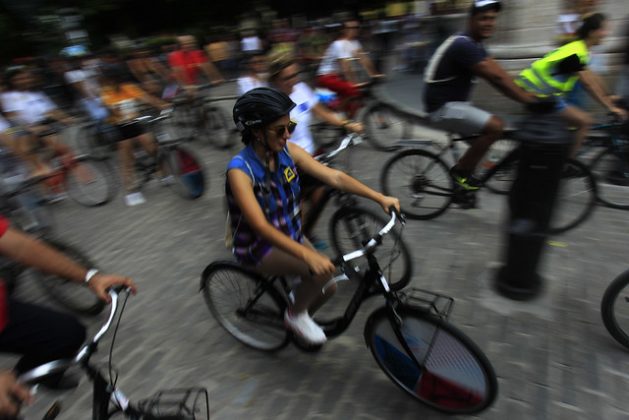 HAVANA TIMES – On the first Sunday every month, young Cuban Viviana Diaz joins dozens of cyclists who ride down Havana's main streets at sunset, so as to promote the use of this leisurely, healthy and eco-friendly form of transport.
This 26-year-old journalist has been a member of Bicicletear La Habana ever since September 2017, a citizens' initiative that was born two years before and seeks to increase bicycle use on this Caribbean island with 11.2 million inhabitants.
This alternative form of transport became popular in Cuba during the toughest years of the economic crisis which hit starting in 1991, when the Soviet Union collapsed, the island's main trade partner at the time. The slight improvement in the country's economic situation in later years, as well as the association of bicycling with precariousness, meant that they pretty much disappeared from our streets.
On September 11th, Miguel Diaz-Canel's government announced special energy-saving measures due to the interruption of oil shipments to the country. Classified as "temporary", the situation has highlighted the need of policies to promote the safe and affordable large-scale use of bikes.
If these reasons weren't enough to encourage people to cycle, "there is the chance to socialize and enjoy the city's landscape," journalist Diaz told UPS, another member of Cuba's growing environmental activism movement, headed by young people mostly through social network mobilizations thanks to better Internet access in the country.
"The leadership of most of these environmental projects are young women and men aged between 20-35 years old, who are spurred on by the ability to interact and mobilize on social media," activist and art historian Patricia Diaz (not related to the journalist) told IPS.
Nevertheless, she clarified that citizen-led environmental movements in Cuba are made up of "people of all ages, both teenagers and people over 40, some even hold political or administrative posts, who take part and are allies of the movement."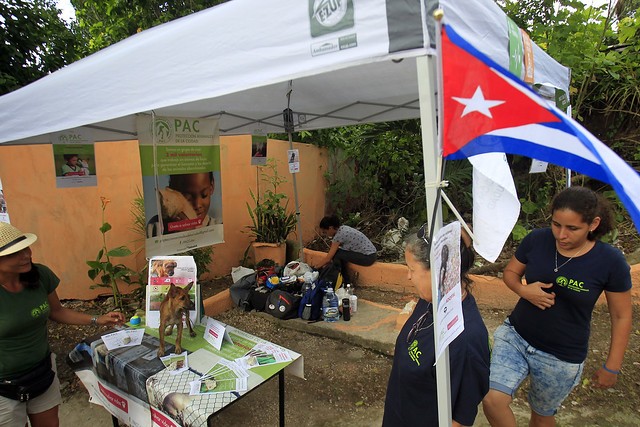 In 2018, there were 2,236,232 people aged between 20-34 years old living in Cuba, almost 20% of the total population, the latest Annual Demographic Report pointed out, carried out by Cuba's Office of Statistics and Information.
Patricia Diaz, 26, is one of the Cuban coordinators of Rebirth/Third Paradise Embassy, an artistic platform promoted by Italian artist Michelangelo Pistoletto to bring about Socially Responsible Change, via group efforts with a focus on sustainable development.
Ever since its creation in 2014, the project has been encouraging alliances between projects, institutions, people, NGOs and economic ventures that want to change society through art as a means to strike a balance between Nature, society and technology.
Claudia Gonzalez, another of Rebirth/Third Paradise Embassy's coordinators, underlined the growth of voluntarism and individual efforts in Cuba over the last decade.
"Many young people join these projects without being paid a wage or receiving any kind of financial compensation. In our case, the support of volunteer groups has been essential in the organization of many events," Patricia Diaz told IPS.
She gave us the example of the citizen-led assistance without any government involvement after a tornado hit the capital and caused damages in 5 out of Havana's 15 municipalities, on the night of January 27th this year. Hundreds of people went to the most heavily-affected areas to deliver aid and collaborate with recovery and rebuilding efforts.
Similarly, there have been other experiences over the year when people have cleaned Havana's coastline and river mouths, as well as beaches near the world heritage city of Trinidad, to the south-east of the capital.
In all of these instances, mobilization on social media has encouraged volunteers, NGOs, private business owners and institutions to join the global #Trashchallenge campaign, a global challenge to tackle waste, led by young people.
Nevertheless, some voices criticized the fact that after these public spaces were recovered, they returned to the same awful state they were in before in no time at all. "I see a great regression in terms of environmental awareness here in Cuba. There is more pollution of every kind," Gonzalez admitted.
Among the many different reasons for this situation, she pointed out that authorities don't demand strict compliance with environmental laws, as well as poor strategies to encourage civic awareness in families, education centers and via the press.
Gonzalez and Patricia Diaz agreed on the pressing need for government agencies to cast their suspicions of independent social initiatives aside. According to Gonzalez, the Cuban State needs to facilitate the creation and legalization of more environmentalist NGOs.
Different independent projects, including environmental ones, are waiting for the outdated Association Law (No.54/1985) to be updated, so they can legalize their activity. As they don't hold a legal status, they aren't normally recognized as legitimate organizations by state institutions and government agencies, and they aren't allowed to receive funding from international organizations, as well as other restrictions.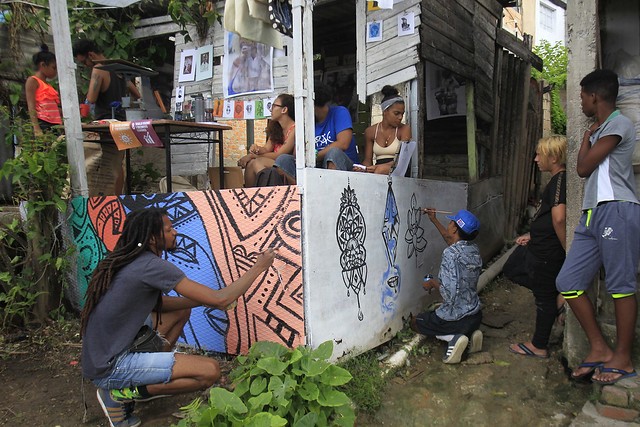 With successful mass mobilizations in favor of the environment this year, there have been displays of the government's persistent misunderstanding of citizen-led initiatives.
In April, authorities denied young 21-year-old environmental activist and Law student, Javier Larrea's request for a license to hold a march against animal abuse in the city of Santa Clara, after a similar march was held in Havana earlier that month.
On September 20th, the group "Fridays for the Future" (Viernes por el Futuro or Juventud por el Clima in Spanish), had to cancel a march in the capital after it failed to receive a response from government authorities to its request for a permit that was filed on July 18th. The organizers hoped the country could join over 150 others where Global Climate Change Week was celebrated, from September 20th until September 27th.
"My generation has grown up with a very different reality to previous generations, and this really influences how young people in the 21st century interact with the environmental problem on social media," activist Ruben Dario Herrera, coordinator of the Cuban branch of Juventud por el Clima, told IPS.
The movement that began with a protest held every Friday by Swedish teenager Greta Thunberg, which she started alone in August 2018, has tens of thousands of followers in different countries, including Cuba, with over a dozen members in Havana and Santa Clara.
In a world that urgently needs policies to stop environmental damage and where activists such as Thunberg are gaining more and more followers and media attention, "we need to adopt much more daring changes, in line with the current climatic reality," Ruben Herrera, 22, weighed in.
Within the context of the 74th period of sessions held by the UN General Assembly, a Youth Climate Summit was held on September 21st in New York, which preceded the Climate Action Summit, that took place two days later. In both, Thunberg and her movement Fridays for Future, have played a leading role.