Cubans Still Planning Journeys to the US without Visas
In spite of the new United States immigration policy
By Jorge Bello Dominguez  (Cafe Fuerte)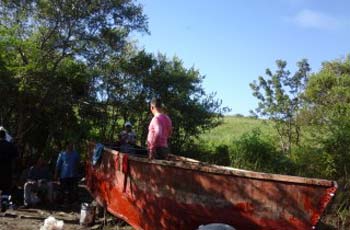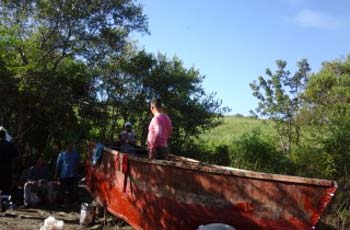 HAVANA TIMES — Three weeks after the joint announcement by the Cuban and US governments that the "wet foot/dry foot" policy and the Cuban Medical Professional Parole Program has been revoked, Cubans continue to embark on illegal journeys to the US.
The very same day that the agreement made between Raul Castro's government and Obama's outgoing administration was announced, a group of 16 people from Artemisa and Havana set off in search of the American dream, according to one of these emigre's relatives, who identified himself as Evelio Padilla Zuniga.
Evelio stated that the group had left from a spot on the Northern coast in the western province of Artemisa and that they had managed to touch US soil two days later at a Cay in South Florida known as the Marquesas Key. He also added that they were now being detained and were waiting to either be deported or admitted depending on what US immigration authorities decide.
Preparations for leaving the island haven't stopped.
We also learned of another case where a speedboat left with a group of people from the southern coast of this same province heading towards Mexico, where a couple from the traveling group are now being held hostage by the "coyotes" (traffickers) because they had expected a payment which the couple didn't fully make.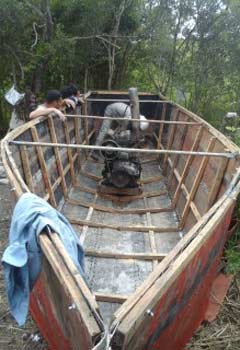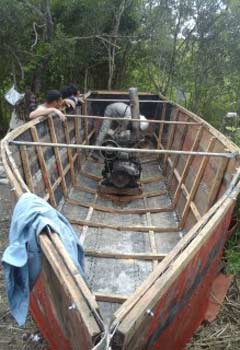 Information given by a source, who prefers to remain anonymous, state that the 26-year-old man is Yasniel Perez Mesa, aka "El Gato", who lived on Avenida 89, between 86 and 84 Streets, in the town of Guira de Melena, and is being accompanied by a woman from the Pinar del Rio province, who is thought to be his girlfriend.
The source told us that when they arrived in Mexico, traffickers demanded that they be paid for smuggling them across, the couple didn't have the complete sum of money, which led to them being brutally beaten and raped.
Photos and videos of these violent acts have been sent by mail by those who promoted this journey from Cuba to the couple's family, demanding that their outstanding debt be paid for. They have threatened to kill them if the couple's family doesn't pay up.
Mrs. Mercedes Mesa, the young man's mother, refused to talk about the subject because of her depressive state and said that she wasn't feeling well enough to give any other details.
Shattered dreams
With the end to the special US immigration laws for Cubans, many find their dreams of living a better life shattered. Others can't let go resigning themselves to this idea and continue to try leaving knowing that they will be deported by US immigration authorities, even if they touch US soil, which is what happened to a young man who identifies himself as Yasiel who, in his own words, will continue to try and reach the US by any means.
Yasiel explained: "Many young people today don't find another way to have a future other than leaving this country. I, for example, work like a dog and I can't see my life improving. We poor people are becoming poorer and poorer. The only way you can improve your life and help your family is to leave Cuba and head North."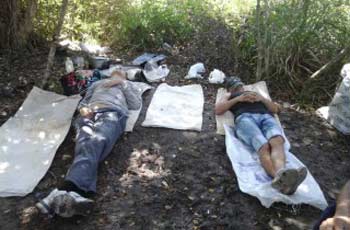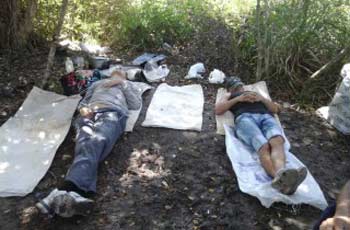 The young man believes that these agreements "have only brought additional misfortunes and sorrow to the ones Cubans already had."
"If we had hope beforehand, now we only have grief. Many are waiting for the new US president to reconsider this decision and to take pity on the Cuban people, because like me, many will continue to try and reach US soil and I want to improve my financial situation so I can help my mother come out of the poverty we find ourselves living in," Yasiel added.
Ever since the "Wet-foot, dry-foot" policy was suspended, the US Coast Guard has officially announced only one deporting operation where 71 Cubans were sent back to Cuba, on January 15th.
During the present US fiscal year for 2017, which began on October 1, 2016, at least 1,893 Cubans have tried to reach the United States by crossing the sea.  In 2016, this statistic was 7,411, which included those who were intercepted in the Florida Strait or neighboring waters, as well as those who successfully setting foot on US soil.