Documentaries Compete at Havana Film Festival
Irina Echarry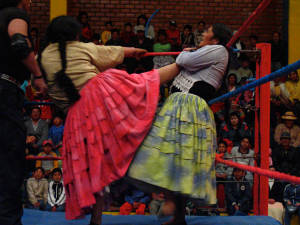 HAVANA TIMES, Nov. 20 — The documentary competition at the Havana International Film Festival has been gradually winning followers year after year.  It is a means of bringing us into closer contact with people and situations that turn out to be closely related or, to the contrary, completely distinct.
Among the documentaries competing in this 32nd edition of the festival are several that will catch the public's attention.  Pecados de mi padre, by Nicolas Entel, will allow us to become familiar with aspects of the life of Colombian drug trafficker Pablo Escobar through the words and memories of his son, who lives in Buenos Aires under an assumed identity.
In the 1970s, a group of 60 Chilean children arrived in Cuba to escape dictatorship.  They came here under the care of adults who served the function of "social parents" because the youths' true parents were involved in the underground struggle.  Macarena Aguilo, one of those girls, recounts more about this initiative in El edificio de los chilenos (The Chilean Building), a title that refers to the place where they lived in the Alamar community on the outskirts of Havana.
Some of the most anticipated competing documentaries are from countries like Bolivia and Venezuela, places that receive much attention in Cuba but that most of the times are associated with the same political theme.
With Las Mamachas del Ring we get closer to several indigenous Bolivian Aymaran women.  In addition to fulfilling their traditional roles as homemakers and vendors on the streets of La Paz, on Sundays they meet to participate in wrestling events wearing their typical dress, all to the disapproval of many Aymaran men.
In turn, Venezuelan film director Rosana Matecki, stirred by the knowledge and ancestral customs of autochthonous peoples, presents to us the tranquil life of one family in Historia de un dia.
Brazil brings us La falta que me hace, a story told by four friends who spend many hours awaiting their miner boyfriends.  Here they share their dreams, their daily routines and their lives thanks to producer Marilia Rocha.
To get closer to the lives and personalities of ordinary people is another of the fine opportunities presented by the festival that runs from Dec. 2-12 at over a dozen Havana movie theaters.