Rosa Martinez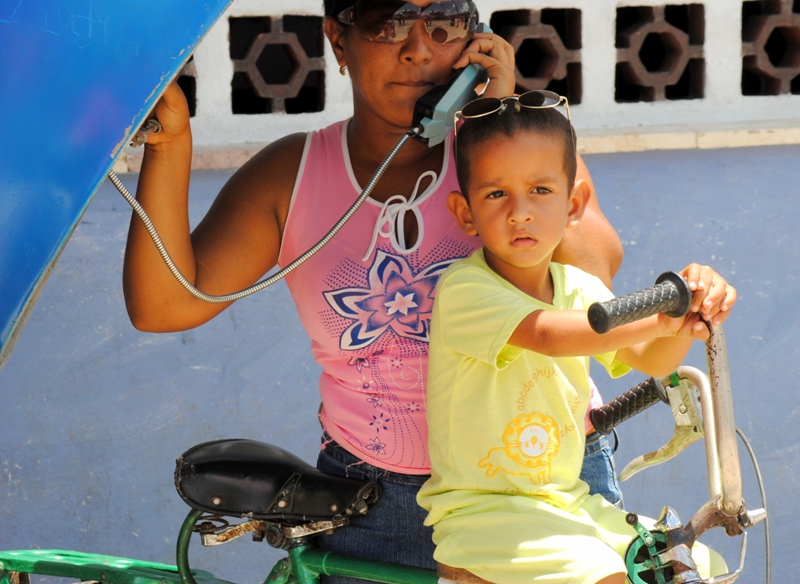 HAVANA TIMES, Oct. 12 — It was 5:40 in the morning on Tuesday, October  5.  My neighbor Marbelis had just gotten up and was fixing breakfast for her four-year-old girl.  Normally the mom doesn't have a bite until after 10:00.
After washing and dressing the girl, the mother always takes the child to daycare and then heads directly to her job.  To be early is a commandment for her.
However, it had been raining for a few days in the eastern part of the country, and that day dawn came in the rain.  It seemed that Marbelis wouldn't be on time to her job.
"I'm going to be late today," she said.  "Thank God for the rain we need so badly, but please don't let it rain at this time in the day," she thought to herself while looking up at the sky, as if someone were listening to her plea.
At least for today, though, no one heard her.  It rained buckets in this part of the city, and it was impossible for her to leave home until almost 8:00.
The rain had barely let up when my neighbor picked up the girl in her arms, carefully protecting her, and began heading for the daycare center a few blocks from her house.
"Honey, we can't let the girl in," said a teacher sitting at the entrance of the facility.  "It's past eight , and you know that only up to five minutes before the hour can we receive the children."
"But you know that it was raining since early this morning, so I couldn't get here earlier," Marbelis tried to explain.  "Plus I don't have anyone with whom I can leave my daughter, nor I can I take off from my job," she continued in a low tone.
"Excuse me, but there's nothing I can do," responded the educator in charge of welcoming the children that day.  "We have to make parents respect the schedule," she added.
Marbelis was not ready to surrender; she explained to the woman that the girl had recently contracted bronchitis and that she still couldn't go out in the rain.  The mother also said that she knew the importance of respecting the children's schedule, especially that of getting there on time so as not to interfere with morning gymnastics and other educational activities.  She added that they always got there early and that today they were only 10 minutes late.
Notwithstanding, none of her arguments convinced the teacher in charge.
"I'm sorry, but you can't leave the girl," she snapped back categorically.
The mother had no other alternative than to go back home with her child; so that day her second grade students didn't have classes.