Don't Blame Cuba's Private Sector for Scarce and Expensive Beer
By Amaury Valdivia (El Toque)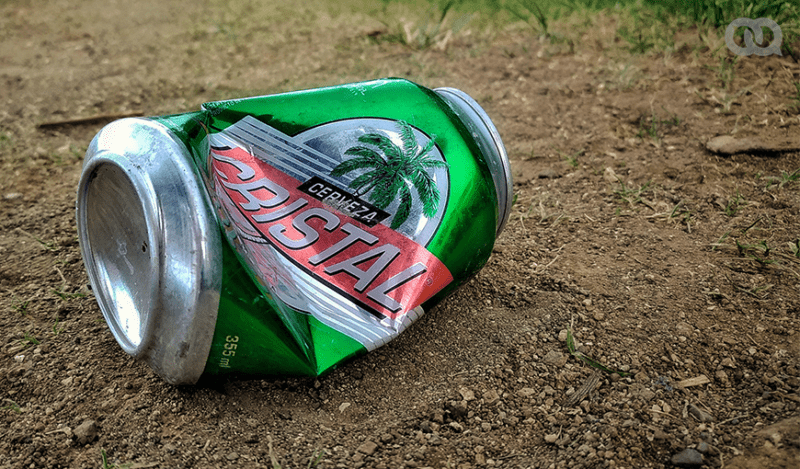 HAVANA TIMES – When president Miguel Diaz-Canel announced unexpected pay-rises in the public sector in late June 2019 (to take effect in August), many experts warned about the dangers that a measure like this one might involve, coming at the most difficult time in Cuba's economy this century.
Ministers recognized and experts warned that demand would increase as a result of more liquid money in the population's hands. According to government announcements, their formula to keep inflation in check isn't to increase supply, first and foremost, but by a path marked with "popular controls", urging everyone to take responsibility and "think about Cuba".
As you would expect, these daydreams will soon vanish and reality will return to the world of unaffordable prices, long lines and shortages.
Although journalist Tay Beatriz Toscano from 5 de Septiembre newspaper in Cienfuegos believes that there is still time to keep price increases in check, especially if we call things out for what they are and name the "causes" and "those to blame" for our misfortune. In order to do this, she took a highly sought-after product, beer in this case, as an example. From the very headline of her article "Bucanero and Cristal expensive in private establishments, and scarce in state-run stores", we have a punching bag to direct our anger at for so much hardship: they, the self-employed, are the ones to blame for everything.
Bars and Cafes
In the city of Santa Clara, it's hard to find a food establishment, state-run or private, where national beer costs 1 CUC (=USD). You can only buy them for this price at convertible pesos stores (TRDs), but you aren't allowed to consume them on the premises.
"I used to go with my girlfriend to El Sotano bar, in Hotel Santa Clara Libre, to have a Cristal or Bucanero beer when they were sold for 1 CUC, but then the place was renovated and the price went up 0.25 CUC for each of them; just like that, with no explanation," Juan Carlos Puentes, an industrial engineer, tells us. "The same thing has happened at Europa and Park View cafes, and at establishments such as La Bodeguita del Medio and Hotel Central, where prices can even be as high as 2 CUC."
Just a few blocks away, national beers cost between 35 and 50 CUP (1.40-2.00 CUC) at private bars. The 30 CUP (1.20 CUC) barrier was broken months ago, around about the same time state-run centers exceeded this limit.
[Editors Note: While the prices might not seem that high to readers in other countries, for Cubans it's a different story since most people do not earn a dollar a day. Even with the coming wage increase the minimum wage will only be US $16 a month and most professionals working for the state will now earn $35 to $50 USD.]
According to Orlando Garcia, who is self-employed, this is all happening because of shortages and the distribution network in Cuba. "Do we have a wholesale market for the private sector? No, it doesn't even exist, and it doesn't look like it will any time soon." When talking about beer, he admits that it is a "worthwhile business, with a profit margin," but he asks, "why haven't they sought out investors to expand factories' capacity?"
'Rigo', another private business owner, asks to remain anonymous which makes sense given his situation: in spite of government discourse, many private business owners feel like they are "a target"; especially those with establishments outside Havana, who are more vulnerable to local authorities' disproportionate measures.
He admits that he buys the Cuban beer he sells at his restaurant in Las Tunas for more than 1 CUC each. "I have a deal with sales assistants at the shopping mall. Before, I used to buy each crate for 30 CUC, but in recent weeks, the price has gone up to 35 CUC, taking advantage of shortages and the new regulation that people can only purchase a maximum of two crates each. Overpaying is the only way he can ensure supply. What more could I ask for than to be able to buy it legally from a state-run store?!"
A debate sparked by all of this on Twitter led private business owner, Camilo Condis, to lay out all of the costs involved in putting a bottle of chilled beer on a customer's table. In addition to high taxes, the sum should also factor in expenses such as employees' wages (for which taxes also increased in December) and water and electricity services.
"1 USD to buy it; 0.25 in tax; 0.08 in transport; 0.11 in wages; 0.10 in various expenses: 1.54 USD total. Sale price: 2 USD. Profit: 0.46 USD per beer," he argued in a rant.
Nearly nine years after self-employment legislation was amended, access to a wholesale market is still one of the sector's unanswered demands. Like other issues which are just as pressing for the budding sector, the government's stance has been not to take any hasty action.
Sums that don't add up
Cuba relies mostly on national production to satisfy its demand for beer. However, imports are growing to cover demand, given the local industry's limited ability to grow.
Beer imports amounted to 27.4 million USD in 2017, according to the Observatory of Economic Complexity, belonging to the Massachusetts Institute of Technology (MIT) in the US.
Four beer factories currently operate on the island. Between them, only the factory in Holguin has the technology and raw materials needed to manufacture Bucanero and Cristal brand beers. The rest of production is commercialized under other names, with a substantial difference to the former in terms of price and quality.
Whatever the case, deliveries have always been below the national demand. Cuban factories produce between 2.3 million hectoliters recorded in 2002 and 2.6 million in 2016 (the last year official data summaries were published).
In the same period, the domestic market's needs have multiplied by growth of the tourism industry and visits from Cubans living abroad. For example, the so-called leisure industry had 1.6 million foreign visitors (in 2002), and it has exceeded four million for the first time, 14 years later (4.8 million in 2018).
Even though nothing is being said about the subject anymore, three years ago, in April 2016, the Ministry of Food Industries (MINAL) and mixed company Bucanero LLC, shared the belief that it was "necessary to build a new plant to cover the economy's needs." In March 2017, MINAL announced its intentions to "bring two projects to life with foreign participation companies, to produce beer and jams, located in the Mariel Special Development Zone." The beverage industry would operate under the Cristal brand the current Head of Domestic Trade, Betsy Diaz, anticipated, who was the Vice-Minister back then.
In spite of the time that has passed since, nothing has ever been said about it again, not even about significant improvements to the existing factories. Instead, they have opted to control and ration supply.
The marvellous "virtue" of confusing desires with reality
In late 2018, the Ministry of Finance and Prices planned that State revenue would exceed 60 billion pesos (in CUP and CUC) the following year. Reaching such a figure would imply a 4% growth rate, in comparison to 2018.
State revenue comes from commercial and food sales, from production such as industry and agriculture, and a long list of other activities that were launched in 2019 that didn't look all too promising.
Predictions of GDP growth were even more discreet than those proposed for revenue coming into the State's coffers (in January, 1% growth was predicted, which poor developments in the first quarter have forced them to reduce).
By April, it was already clear that those calculations were untenable. In mid-April, the Minister of Finance and Prices, Meisi Bolanos, admitted before the National Assembly that the "economic plan is tense and its execution has also been tense." The official blamed "a lack of compliance in the retail sector" and proposed two possible solutions: "take advantage of existing stock" and "identify efficiency reserves (…) We have to be more rational with expenses," she concluded.
In other words, the alternative to shortages of chicken, cooking oil and other essential basics would be to rescue any "slow moving" products at hand from warehouses, try to sell them to the people, and cut budgets at the same time.
The similarities (in terms of reasoning) with the comment on beer published by 5 de Septiembre newspaper are no coincidence. Following the logic of both, the additional 7.7 billion pesos which the population will receive in wages in the rest of the year, need to be spent "responsibly". It seems that market regulations don't seem to matter that much, in spite of these being what govern most of commercial activity in the country.
"When a limiting notion (brandished as a political slogan) is adopted with regard to "under no circumstance will the resounding increase in prices be permitted", what comes after can't lead to anything good," economist Pedro Monreal warned on his blog El Estado como Tal. "In simpler terms, what comes after is economic voluntarism which disconnects the balance between supply and demand (…) The country already traveled this desert and if national history reminds us correctly, it went really badly."
According to Economic Sciences academic and university professor Ricardo Torres, it's as simple as the following question: Why can't more factories be built? "Every time we identify the phenomenon and not its causes, we are digging a deeper hole than the one we're in," he tweeted. "There isn't any beer in stores? Let's produce more! Looking for enemies to legitimize oneself doesn't do anyone any good."
It's as simple as that.