Drug Trial in Cuba to Prevent HIV Infections
HIV infection is still high in some key groups of society, mostly in men who have sex with other men and trans women.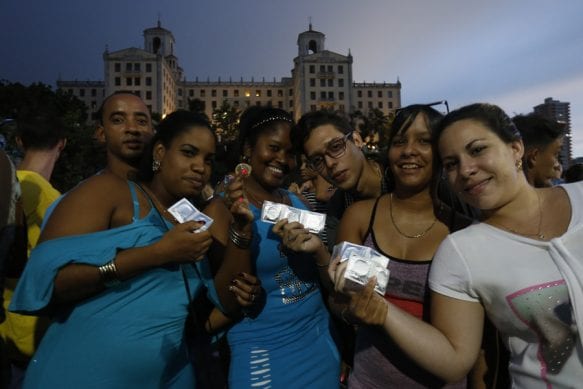 HAVANA TIMES – The city of Cardenas has become Cuba's trial-ground for a pilot experiment to prevent the transmission of the human immunodeficiency virus (HIV), the cause of AIDS, which if results are positive, could be implemented nationwide very soon.
Since March 6th, health authorities have been handing out Pre-exposure prophylaxis (PreP) pills, for free, to 28 people in the city located in Matanzas province, approximately 150 kms to the east of Havana.
The drug is given to seronegative people who are at a high risk of becoming infected with the disease, due to their sexual behavior.
PreP is a drug which is made up of antiretroviral drugs, which are used to treat seropositive individuals, and reduces the chances of people getting the disease by 90%, as long as it is taken every day, always.
Several sources have been saying that, up until now, the only drug recommended for this kind of therapy is Truvada, a combination of emtricitabine and tenofovir disoproxil fumarate.
According to Niura Perez, the head of the municipal program on ITS/HIV/AIDS and hepatitis prevention, and in spite of encouraging results from the experiment, the constant and correct use of a condom is still "the most effective method" to prevent the infection of this virus and other STDs such as syphilis, gonorrhea or gential herpes.
We believe PreP as a combined form of therapy with the objective of essentially changing high-risk behaviors, the specialist stressed.
The experimental trial forms part of a project in cooperation with the Pan American Health Organization (PAHO), and compliments the efforts that have been made to tackle this infection over the past two decades in Cuba.
According to PAHO, up until 2018, PreP was only offered in the Americas as part of national public health policies in the Bahamas, Barbados, Brazil, Canada and the US.
Near Varadero's tourist resort (the most important in the country), Cardenas is experiencing exponential growth, according to official statistics.
Today, 234 inhabitants in Cardenas are seropositives and about 30 new cases are confirmed every year. Along with the provincial capital, the city makes up for 60% of HIV/AIDS cases in Matanzas.
Since 1986, when the first case of HIV was detected in the Caribbean country, over 28,000 Cubans have been diagnosed with HIV/AIDS.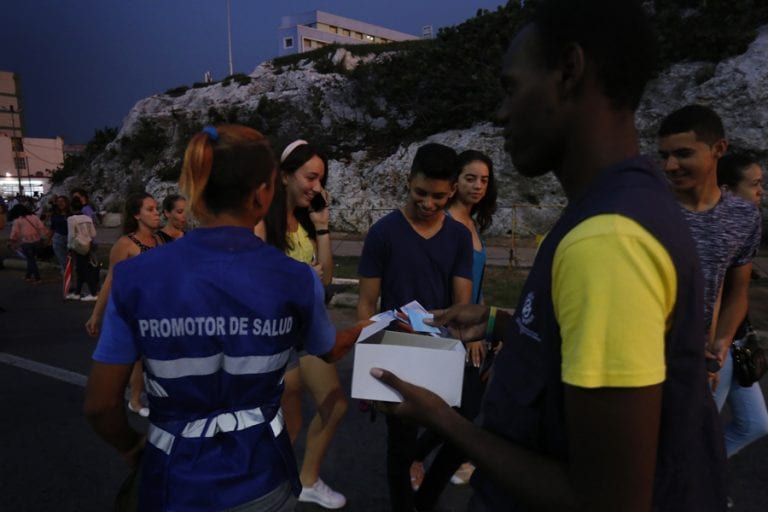 Today, the country has 11.2 inhabitants, 25,500 of whom are seropositives.
HIV infection is still high in some key groups of society, mostly in men who have sex with other men (MSM, 8 out of 10) and trans women.
This is why it's striking that the MSM group still appears to know very little about their real chances of getting HIV, the latest Survey about HIV/AIDS Infection Prevention revealed, which was carried out by Cuba's Office of Statistics (ONEI).
Published in January, the study reveals that a little over a third (35.7%) of this group believe they are at low risk of becoming infected, 47.4% think that they aren't at risk, 13.1% say they have no knowledge whatsoever about the matter and only 2.9% said that they were at high risk.
The state-run BioCubaFarma company has been manufacturing generic anti-retroviral drugs, such as Zidovudine, Lamivudine, Nevirapine, Efavirenz and Abacavir, since 2001.
Over 80% of Cubans infected with the HIV virus receive antiretroviral therapy, which drastically reduces the infection from spreading, improves their immunity and risk of transmission.
Nevertheless, a group of Cuban researchers recently recommended that urgent changes be made to the therapy of patients with HIV/AIDS, after they were able to verify high levels of resistance to the top antiretroviral drugs used in the country.
Cuban scientists are currently carrying out clinical trials with the TERAVAC-HIV vaccine, developed at Havana's Center of Genetic Engineering and Biotechnology, designed to reduce the viral suppression of patients with the virus and to improve their quality of life.