Guanabacoa, Cuba: A Forgotten City?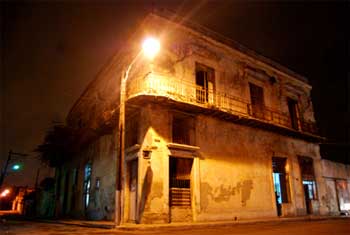 Gabriel Reyes Estrada
HAVANA TIMES – It's hard for me to write about Guanabacoa. Could it be there's nothing left to say? Or maybe it's that uneasy feeling that nobody is interested in what you're saying?
The truth is that this town that gave birth to many celebrities in our culture no longer offers any great attraction. It wasn't always so.
Before it was seen by its inhabitants as a fabulous, legendary city, and it was acclaimed as such by poets, painters and citizens, all of them proud of the splendor of Guanabacoa. Fertile grounds providing reason enough for presumption.
Any argument was valid: the development of its industry, its waters with their healing powers, its deeply rooted traditions.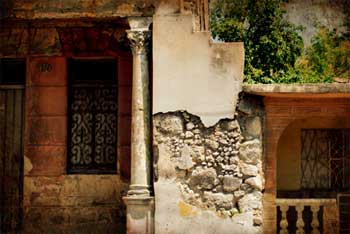 However, for those now seeking some trace of that romantic inspiration, the task isn't easy, which is why they prefer to look to other places.
.
For those of us who have developed a sense of belonging to this town all that's left is a sense of indignation and the desire to make our voice heard in every possible forum to get someone to effectively stop the deterioration of this city.
Every day it gets worse. There's always a wall in imminent danger of collapse and the most viable option is usually to knock it down before it kills someone.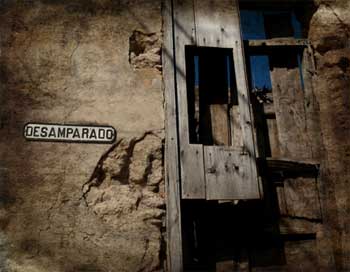 That's how Guanabacoa stopped being the perfect place for a rest, to becoming what it is now; full of holes everywhere you look with almost no evidence of those galas that got nicknamed La Bella (The beauty).
If we consider the economic state of this country as a whole, we will very quickly find good reason to ponder the disaster with greater equanimity. But for those unfamiliar with the evolution of Guanabacoa, one piece of information can't be ignored.
Guanabacoa and Old Havana, are the only Historic Urban Centers throughout the West of the island with the distinction of being National Monuments.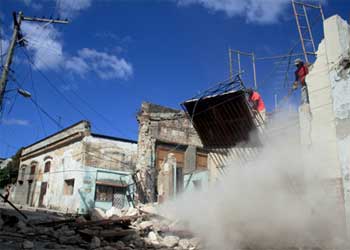 Why is that?
For precisely the same reason. Every day we are witness to the disappearance of one of the heritage sites of this country.
There is a not a street in Guanabacoa you can walk down and encounter evidence of the authorities conducting a conservation strategy of any kind.
The city may have undergone major transformations through the years but very few have been to its advantage
.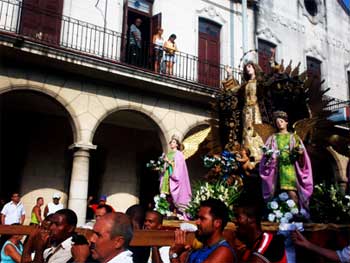 In that sense the specific case of housing is illustrative of a broader phenomenon: the national economic reality.
The sad reparation efforts that can be observed in some homes have often not been the result of ignorance, but of insufficient materials and the necessary funds to reestablish them properly.
Guanabacoa lacks a corporate structure organized in such as way as to preserve its heritage. There are too many institutions that weigh between the desire for preservation and its implementation. There is no single voice to guide and direct the work and so it always remains unfinished.
There are various examples of this disdain, but that's a topic for another article. For now, the idea of restoring vitality to this unique town is a good enough argument. Maybe we can prevent oblivion from swallowing Guanabacoa up whole.