Havana: The La Perla Building and Its Fading Brilliance
By Alba Leon Infante (Periodismo de Barrio)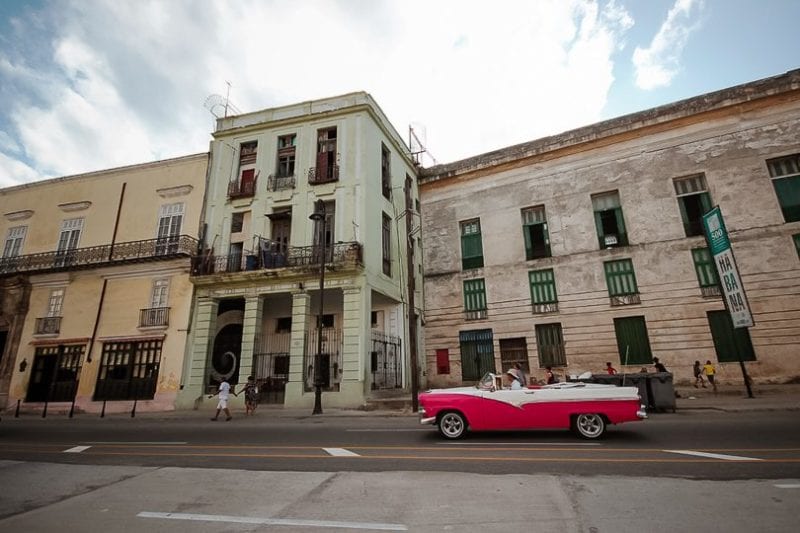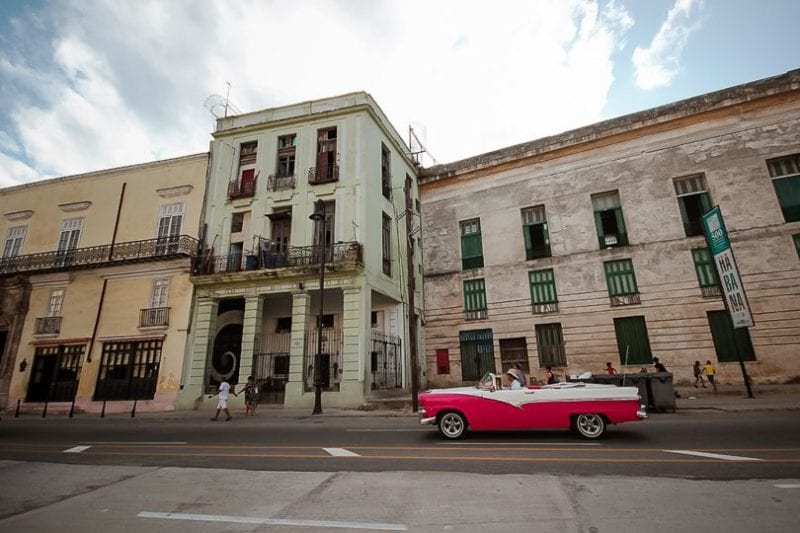 HAVANA TIMES – In less than a year, the La Perla (The pearl) solar (dilapidated tenement) will have to end up completely empty. "In less than a year," according to what Old Havana's local government authorities told residents, who they share a wall with.
This was back in early 2017, but the building's roof had already begun falling by pieces a long time before that.
The relocation program to multi-family housing projects in Alamar and San Miguel del Padron began in mid-2018. In November, five families left the solar that is on the brink of collapsing; only one of the interviewees in this article knew the date they were going to be relocated. The rest are just waiting.
Rooms that were once part of a men-only motel, will gradually remain empty, except for the things these people fleeing can't take with them to their new home.
La Perla is dying so that its residents can live.
***
1950: Only men. Located in front of the Customs building on Avenida del Puerto, this motel used to chiefly offer lodging to sailors who were passing through Havana and young lads who could afford to pay for a night to enjoy anonymous amorous rendezvous. This is what Nuria (one of the "founders" of this solar remembers). Or at least this is the memory that she has built from her mother's stories.
1959: Only workers. The victorious revolutionary government distributed the motel's rooms as residences to its staff. Several couples finally had an intimate and stable place for them to start a life together.
1961: Those in need. Other homeless families occupied spaces that were still available, such as landings. The six-meter rooms weren't big enough for couples who already had children. Renovations began.
2018: The families. Some took up residence in old shared bathrooms and closed them off for personal use; the majority built a bathroom within their own apartment. They all made use of the landings to make kitchens. And they all built barbacoas (an interior loft space) to gain an extra room.
Every family adapted the space they had to suit their needs.
***
Apartment 41: Nuria and Gerardo have been living alone together for many years. She was a "founder" at the solar.
"I had to go through several different procedures to get this legalized, because as I've been living here since the very beginning, this place should already be my own, but I've been told that it's lease-held and so they can't give it to me. And, it doesn't make sense anymore because they are going to kick us out of here anyway.
The thing about lease-hold is that you can't move because if somebody comes and occupies your home for X amount of time, you can lose it. Everything you see before you is the result of our hard work. We like to live well… And, can you imagine coming back a month later and finding all your things out in the hall?"
Apartment 42: A few days ago, Eliodora was told that it was time for her to relocate to San Miguel del Padron, and she has already written up her moving list. She came to La Perla 29 years ago. She raised her children there and has been living alone ever since they left to have their own families. With everything boxed up, she spends hours sitting on the couch, remembering better times. Now, things don't seem that bad anymore, she says.
Apartment 10: From the first floor, Yuneisi Rengifo blasts music for the entire solar. Her speaker is the most powerful, as is her voice.
"If you want to take a photo of everyone at home, you'll have to try coming every day because there are six of us living here and someone is always out. Ah! And, not the child because he is getting ready for his initiation ceremony and you know pictures can't be taken."
As the evacuation of the solar is from the third floor down, Yuneisi will be here a little longer with her blasting music.
Apartment 4: Isabel Guzman is Yuneisi's cousin, from apartment 10. Her home is at the end of the corridor on the first floor and is one of the most privileged in terms of space, but one of the worst in structural terms.
"I have two rooms because I also got what was once a spare room, but just look at the roof and tell me if anyone can really live here.
"I'm afraid when I'm in the shower, I'm afraid when I'm cooking and now I'm afraid when I wash the dishes because a piece from the roof fell on my head not too long ago. If you take a close look at the washing machine, you'll see that it's missing a bit and that's because a piece of the roof fell down and chipped it."
Apartment 19: The Carmona brothers got two apartments with their own barbacoas out of the room that their family set up home in nearly 50 years ago.
On one side of the wooden wall, Jose Manuel began to put up a landing and to build a bathroom, but as everyone has to leave, he left the job half-done. He doesn't have any children and he spends most of his time helping neighbors with repairs and domestic work.
On the other side of the wall, Yodanis is recovering from an injury to his left foot and asks for silence so he can watch TV. He raised his two daughters, Lais and Sheila there.
Apartment 21: Caridad, Maritza, Anisley, Jordano, Freddy, Freddy Junior, Ericka, Yusimi, Rafaelito, Sandy, Alexa and Niña, the dog. Eleven people, six meters squared. One bathroom, one barbacoa.
Apartment 34: Irma works for the Ministry. She repeats this five times before the photo is taken. She never says which ministry, but she stresses her role in the solar as "the Ministry representative". She likes order and peace and quiet, especially peace and quiet.
"Even though I have had some advantages, it hasn't been easy to get a kichen and bathroom fitted out in this apartment." But, we needed it so the kids could have basic living conditions."
Before the photo, she sent Saily, her daughter, to lay the baby down and to make herself presentable.
Apartment 33: Cecilia still shares the apartment with the father of her children. He is up in the loft, lying down. Both of them are sick and receive pensions. They just about cover their basic needs between them, as well as those of their youngest son who is still in school. The eldest is already out on his own.
"We have to fix the barbacoa before it falls on top of us because this wood is rotten already, but we have limited means and, plus, do you know how much wooden beams cost on the street? I'm just waiting for the day we can leave this place."