How Cubans Use WiFi Hotspots (Infographic)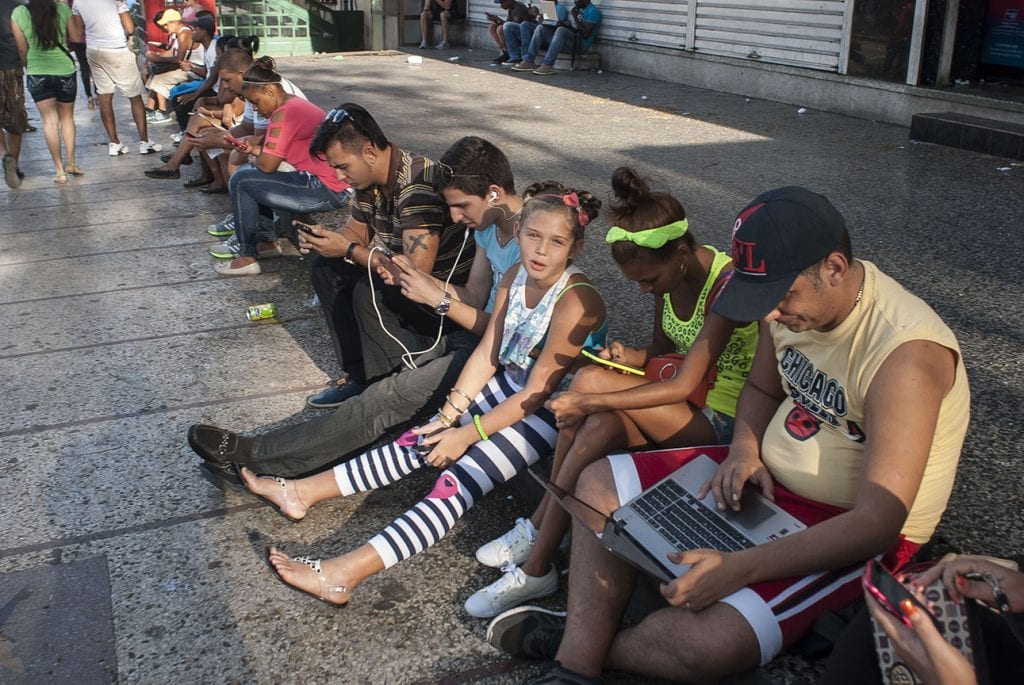 HAVANA TIMES – Most Cubans using Internet outside their limited workplace connections take advantage of the new WiFi hotspots located in some public areas of Havana and the provincial capitals.
While uncomfortable, without proper facilities or places to plug in, and expensive, a survey carried out by the Irish mobile phone network Ding showed 70% of the WiFi users go at least once a week to use the service and 39% on a daily basis.
"WIFI hotspots provided through the government service, Nauta, allow Cuban residents internet access through permanent access accounts. According to the research, 51% of respondents to the survey did not have access to the internet prior to the introduction of Nauta," notes Ding.
The survey of around 100 persons taken mostly in Havana, showed that 62% of Cuban public Internet users receive mobile recharges from abroad, understandable since the price of $2-3 USD for an hour is prohibitive for the low salaries averaging around 20 USD a month.