How Fans See the Decline of Cuban Baseball
By Ronal Quiñones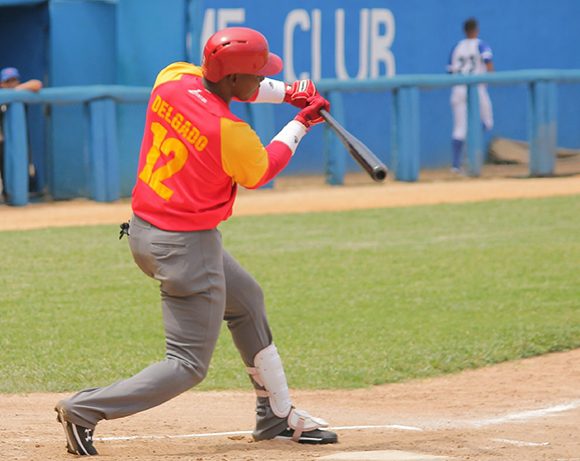 HAVANA TIMES – As I promised in my previous article, today I intend to offer the criteria of some Cuban fans about the existence or not of a crisis in Cuban baseball, reflected in their most recent international results.
To get opinions I went to that special corner of Central Park, in Old Havana, where sports fans gather daily, not only for baseball, and hold spontaneous discussions on the issues related to athletic activity in general.
When introducing the subject, the first to speak was Alexis, a financial officer at a state company, who insisted that despite the regrets Cuba continues to produce top level players.
"This year in the big leagues Jorge Soler, who nobody knew here, is fighting for the home run title in the National League. Pito Abreu leads the American League in RBIs, the Gourriel brothers will be the first with 20 home runs each in the same season, Chapman is still the best closer. Anyway, our players always make noise. "
Pascual chimed in, he is currently as a fumigator in the campaign against mosquitoes. "That's all very good, but the crisis we are talking about is here [in Cuba], not with those that are there [in MLB]. If you watch the National Series these days you can't tell which are the best teams. The situation is so bad that anyone beats anyone, because the quality is even, and not for the better, but the opposite. The few good pitchers don't bring enough quality to the league, and the managers are also quite bad. "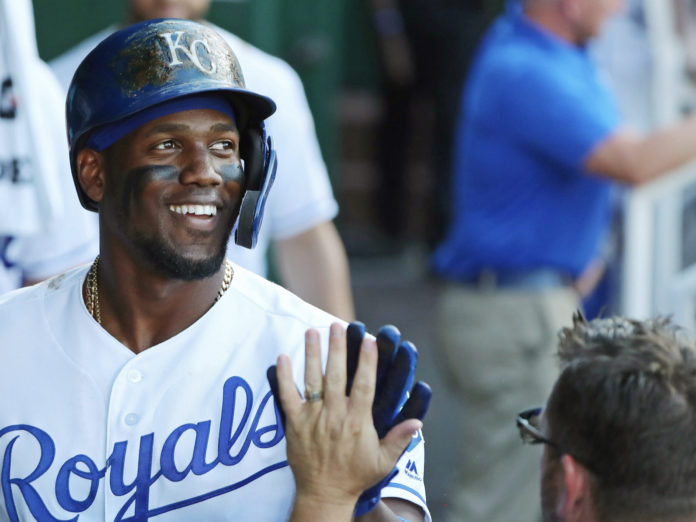 "Add to that," says Gerardo, "there is no motivation to play ball. It is true that their salaries rose, and in theory they are high, compared to those they always had, but prices are skyrocketing and with what they receive they barely survive. It all goes just in buying food, and life is not just eating. That's why the best guys decide to leave the country where they get paid what they deserve."
"Here what happens," says Roberto, "is that bosses are still living the good life. How long are we going to have the incapable Higinio Velez at the head of Cuban baseball? Now they took away Yosvany Aragon and put a new commissioner that nobody knows. I'll give him a couple of years, like the ones that have come and gone of late. The cancer is Higinio and nobody removes him. He has been inventing and taking advantage of all the travel for 15 years. In every tournament we go to play in things only get worse, and Higinio doesn't even flinch. He's glued to his position and doesn't answer for anything. "
"I read the other day," says Lazaro, "that when he was supposedly negotiating the hiring of Cuban baseball players in the majors, he did not want to receive the envoy of the Americans. That is tremendous disrespect. The man said that the little he talked with Higinio was unofficial; do you think that something can be improved like that? "
"Everything must start there," says Maximo, "getting rid of the head that has done so much damage to Cuban baseball. Having failed [to qualify for the later rounds] in the second World Baseball Classic it's been one blunder after another. Every year inventing new structures, and then when international events arrive, he doesn't take consider those who play in the United States."
"My brother," explains Carlos Luis, "he doesn't decide that. There are higher levels and he is only a pawn. That [allowing Cuban players in MLB to play with Team Cuba] is a decision that comes directly through Raul Castro. When he wants that to happen, we will see all those players in the uniform of the Cuban team. The worst part is that most have said that they would proudly play for Cuba again, while we continue to make a fool of ourselves in all the tournaments we go to. I think that at this rate we won't even qualify for the Tokyo Olympics."
"That would be the last straw," says Yurisander, "that we are not even among the classified teams. Tremendous shame. Although I don't know what would be worse, because if we qualify then we can make a ridiculous showing in Tokyo, in view of everyone. If we fail to qualify along the way, the suffering is shorter, and when the Olympic Games are there, nobody will remember us. It seems to me that in the end it is better to save the embarrassment."
"What I know," Gerardo returns, "is that all the events are big for us lately. They don't even want to win. In these years we have even lost to Germany, what awaits us? Not to mention what is done in the lower categories, because it is sad. I don't remember any children or youth league where there are more than 30 games. Children need to play to develop, and not reach the National Series to learn, that's what the other categories are for."
"Gentlemen," says Pero Julio, "we are talking about money. It all comes down to that, and we are in a different crisis every year, when it is not the oil from Venezuela it is the help from the Russians, or the cyclone that passed, or the tornado, or the bad harvest, or whatever. It's always a different problem and other things have to be prioritized. The money left by the players hired in other countries was said to be for developing baseball, but I don't see that, unless it is to pay for the trips of Higinio and his clique. He doesn't miss one and each time they take more people who don't appear to have anything to do with the sport."
I found much criticism among those present in the park that day, and I dare say that it is not a coincidence, because these types of comments are also repeated in digital forums and stadiums. As much as they want to justify, there are things that require urgent solutions, and time passes by.