How Sad To Be a Central American Today
By Jorge Dalton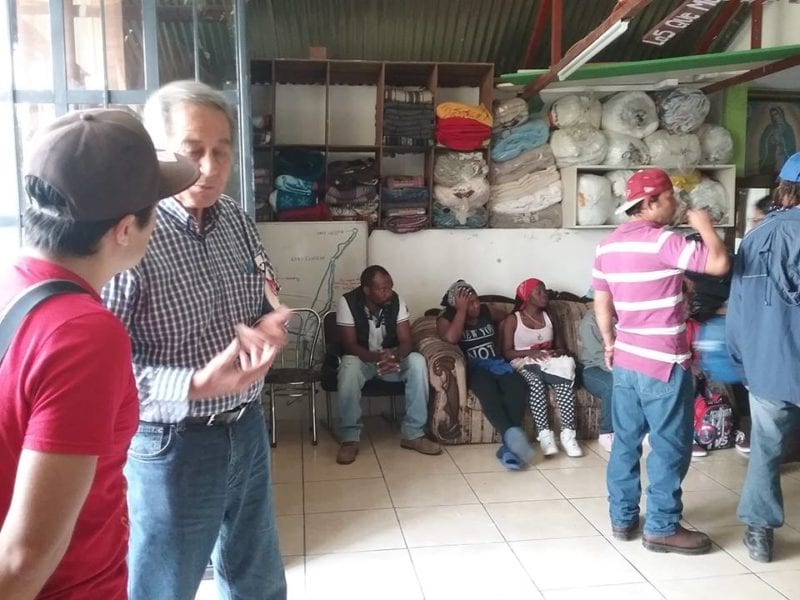 HAVANA TIMES – A few weeks ago, my friend Balam Rodrigo, a brilliant Central American poet from Chiapas, and myself went to visit the Immigration Center in Saltillo, Coahuila, Mexico, more or less near the US-border.
We were received by Father Pedro Pantoja, a man who has dedicated a great part of his life to defending and protecting immigrants.
He works around the clock for lost causes, a real hero, an admirable and brave man who denounces crime and human trafficking, which people with evil hearts have managed to make into a huge empire. Immigrants are brutally killed after they have been scammed and every last penny been squeezed out of them, reduced to walking rags and many of them never reappear.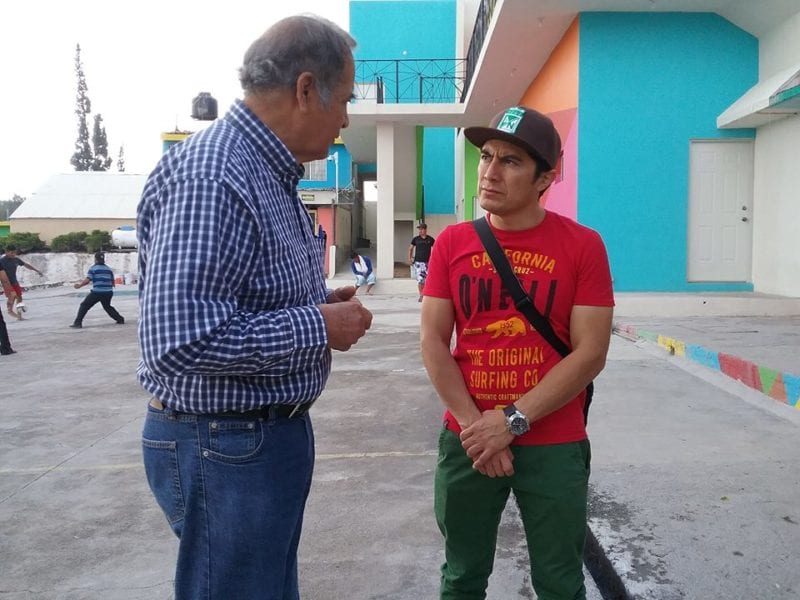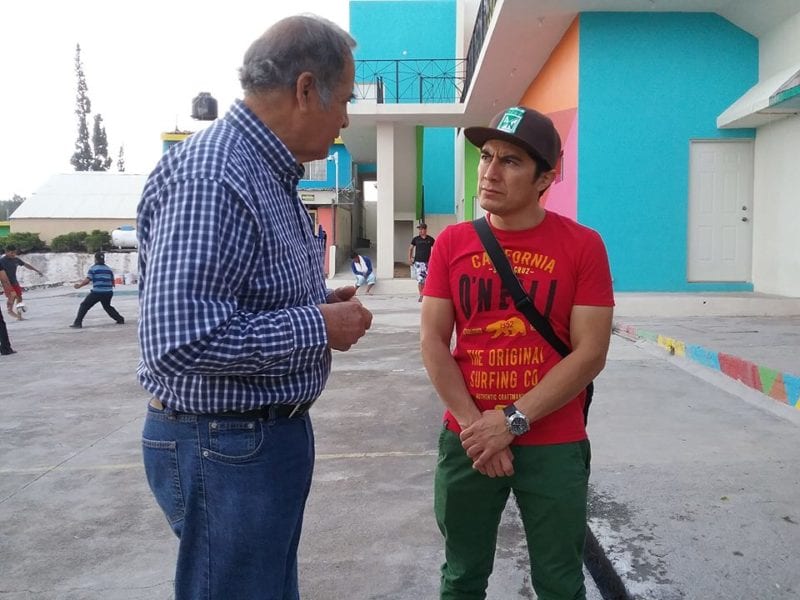 Father Pantoja stands up to the most deadly powers like the Central American gangs, the Zeta drug traffickers and Mexican authorities who are extremely corrupt and directly contribute to this world of crime. Many Guatemalans, Hondurans and Salvadorans have passed through this center, as well as Cubans and people of other nationalities who have been similarly killed or had to deal with being humiliated in every way, suffering inhumane treatment and the violation of their human rights.
Aside from his great poetry and literary career, my colleague, the poet Balam Rodrigo, also does a great deal of work defending immigrants in Chiapas, another hotspot for immigrants in route to the "American Dream".
In Chiapas, there is an immigration phenomenon that hasn't been given a lot of attention yet and that is the establishment of immigrant colonies from countries such as Haiti, Syria, Africa, Cuba, Honduras, Guatemala and El Salvador. Entire families of immigrants have decided to stay in Chiapas and to settle down there. And of course, they are also being threatened by illegal groups.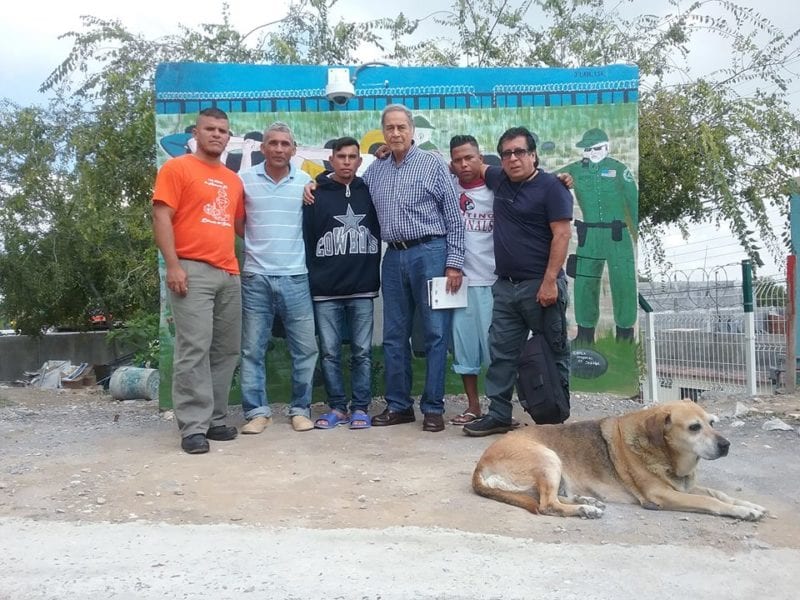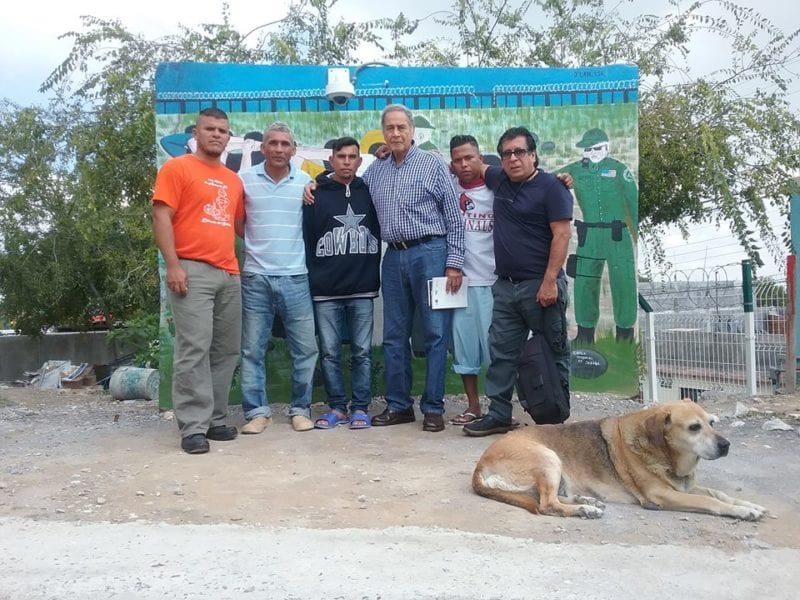 The Immigrant Center in Saltillo is located just a few blocks away from where the "La Bestia" train passes through, that death trap on wheels that immigrants continue to see it as a great alternative to reaching the US border. I was deeply astounded to find that most of the immigrants there were from Honduras and one of them even went on to tell me that there would soon be an avalanche of immigrants from Honduras as the situation had reached breaking point.
Being there and seeing the drama of these people first-hand, who have chosen to take this deadly path, the long list of thousands of disappeared people, the thousands of stories mothers have about their children, the young people with great potential from different countries who have risked the most valuable thing (their life) in search of a better future, gives you chills, you feel absolutely helpless.
The only thing I could offer at that time, was a hug to each and every person there. A Honduran from the North Coast of his country, one of the most beautiful places on the planet, told me: "Thank you for this hug, brother. God bless you. If only you knew how long it has been since somebody gave me a hug."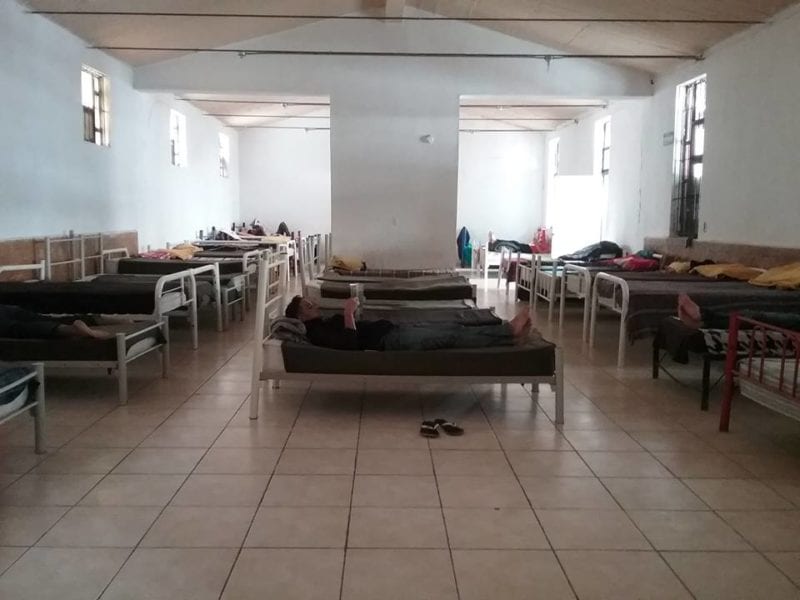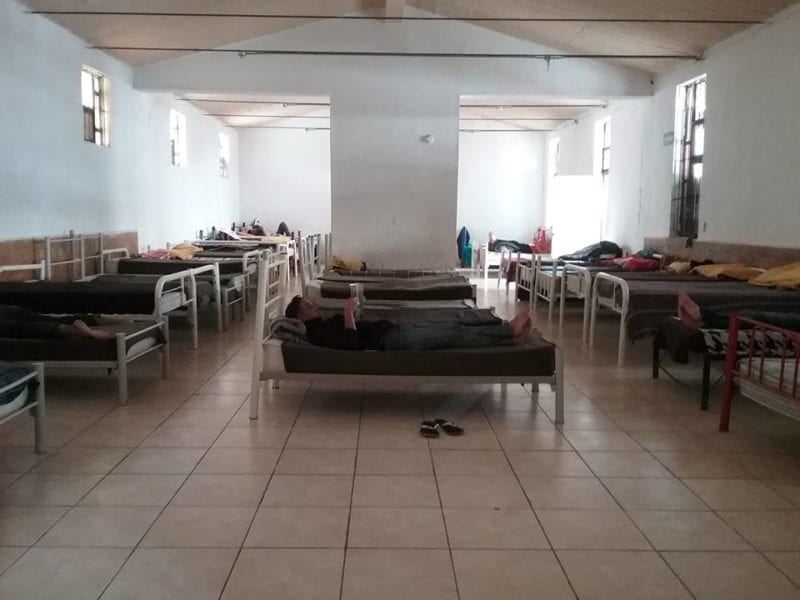 These days, newspaper headlines and breaking news on TV news reports are exposing the tragedy of Honduran immigrants who are fleeing in masse out of great despair because of violence, overwhelming social inequality, a situation that seems to have no end or control. A beautiful country with many virtues and was once peaceful, but evil men, evil politicians both from the Right and the Left have made it Hell.
There is word that politicians such as former president Manuel Zelaya and his party, are the ones behind these caravans and I can't tell you if that's true or not. Other left-wing movements are beginning to say that these caravans "are being financed and produced by the Right" and so on.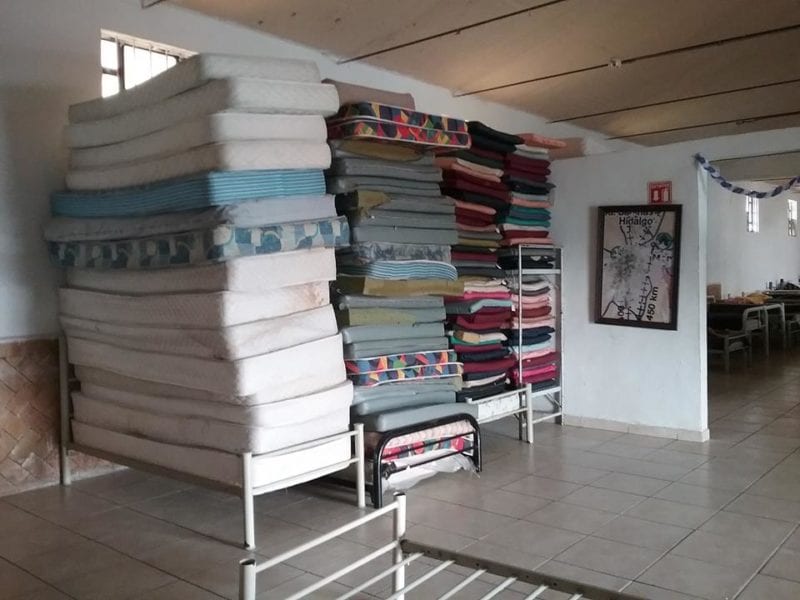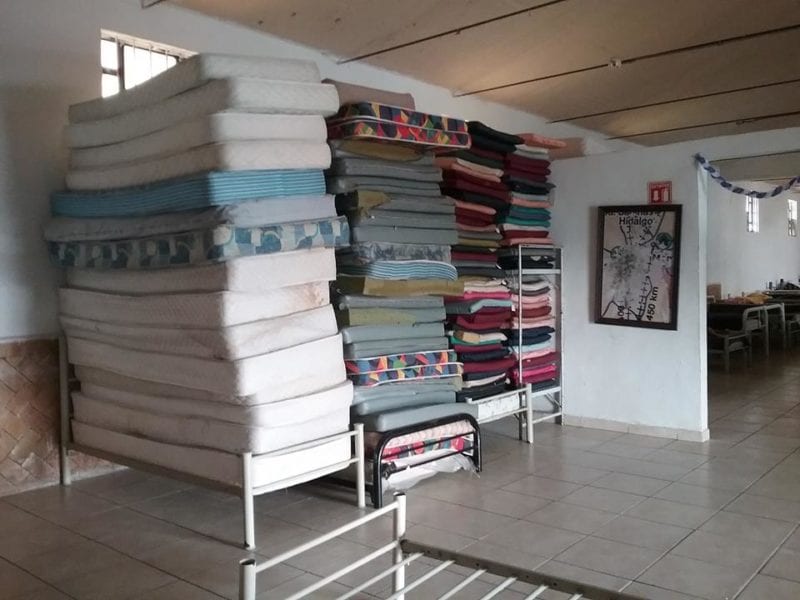 The truth is that the people who are behind such manipulation of the facts are some first-class swine on both sides. It is just as true that this avalanche of desperate and impoverished people are victims of both the Left and Right's dirty and manipulating interests. They are an essential part in this entire corrupt and criminal system.
When the Chiapas poet Balam Rodrigo and I were welcomed by Father Pantoja in Saltillo, Mexico, this avalanche of Hondurans still hadn't come rolling in. However, according to statistics which the Immigration Center also reflects, the influx of Hondurans traveling towards the United States has been increasing for a while now, even before Donald Trump came into office.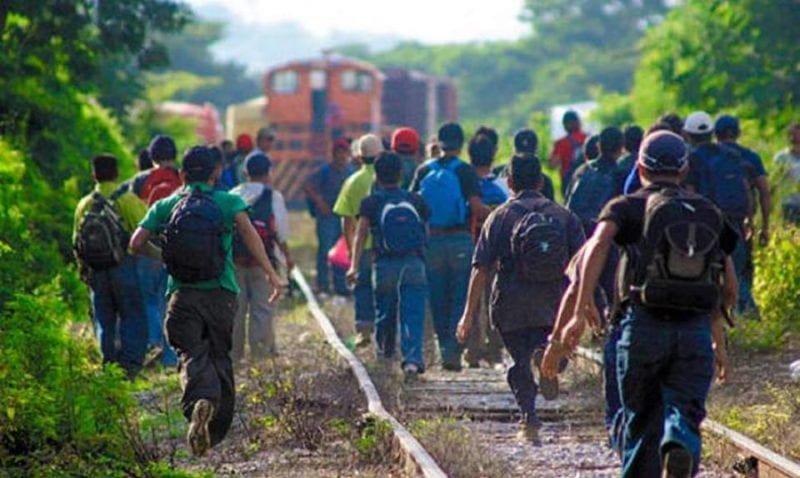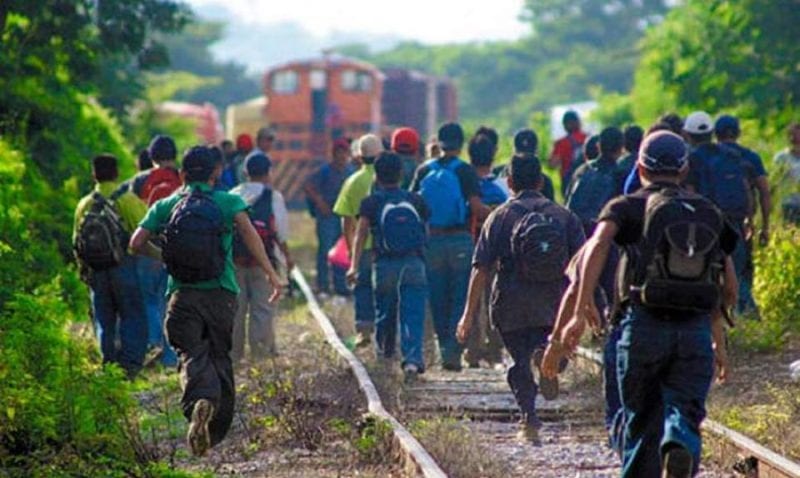 This is happening with the Hondurans but it could just as well happen with Salvadorans, Nicaraguans, Venezuelans or other nationalities where doors are being closed. These imminent avalanches might not necessarily be targeting the United States.
Latin America continues to be a place that is extremely unfair where the greed of a few reigns and they have everything, while the vast majority has absolutely nothing. I also find myself asking what the point was of so many revolutions, because we're far worse now than we ever were.
However, I still believe that we are obliged to care about each other a little more. And maybe after a hug, it's best we begin to build a better world in our own countries. I don't think we have any other choice.
Click on the thumbnails below to view all the photos in this gallery. On your PC or laptop, you can use the directional arrows on the keyboard to move within the gallery. On cell phones use the keys on the screen.