Hurricanes: Eastern Cuba Getting Hit the Hardest of Late
By Istvan Ojeda Bello  (Progreso Semanal)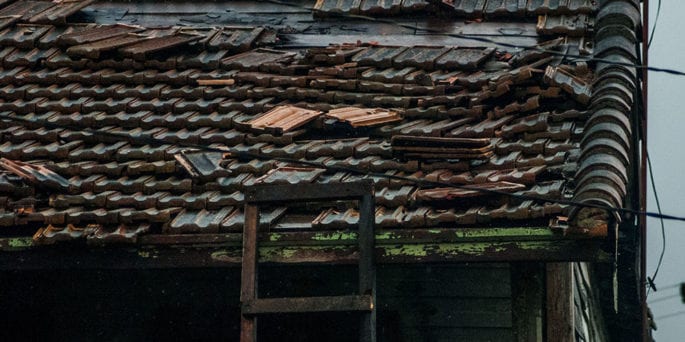 HAVANA TIMES — People outside of the capital half-jokingly say that when a hurricane sweeps through Havana or the country's western provinces, soap opera episodes are rebroadcast. In 2000 and 2004, hurricanes Michelle and Charly, respectively, cut the national energy system into two and TV viewers in Cuba's Oriente, spent days thinking about the severe damage that both hurricanes caused for their compatriots further to the west.
This contemplative attitude came to an end as of 2005. From then until now, seven medium or high intensity hurricanes have affected Cuba's East, at a rate that has never been seen in this region's known history.
After Hurricane Dennis swept past Cabo Cruz in 2005 and caused damages in the most southern area of Granma province, Tropical Storm Noel flooded several towns in the north of provinces Las Tunas and Holguin in 2007. Its rains were compared with record levels of rain that were sadly recorded when Hurricane Flora hit in 1963.
Ike, in 2007, definitely put Eastern Cuba on the map of high-intensity hurricanes. Las Tunas and Holguin saw housing severely in some towns. Two months hadn't gone by when Paloma, before ending on Camaguey's southern coast, devastated the towns Santa Cruz del Sur in Camaguey, and Guayabal in Las Tunas, with total losses estimated at 299.5 million USD.
Hurricane Sandy in 2012 and Matthew in 2016 would be the ones to leave their mark in the worst way possible on this region's material and psychological fragility. The first directly hit Santiago de Cuba city and the losses that this caused in four eastern provinces totalled 6.96 billion USD, almost double the damage caused by four hurricanes (Michelle, Isidore, Lily and Charley) on the center and western parts of the country at the turn of this century.
Even though Matthew's blows were strongly felt in the most eastern part of Guantanamo, material losses amounted to 2.43 billion USD and a record level of 263,250 homes damaged, a lot more than the powerful Michelle, which hit a vaster area in the west in 2002.
"That won't happen here"
In the east, Cubans have lived for too long with the pleasant idea that hurricanes didn't have to do with them. Including the current hurricane season, the country has been affected by a total of 187 hurricanes since 1960, of which only 53 have hit the eastern provinces. This had a disastrous cumulative affect on the population's risk perception.
Civil Defense troops' warnings when Sandy was heading for Santiago de Cuba came up against those who had never experienced a high-intensity hurricane before. Several residents from towns in surrounding areas later told the press that they were confident that there would only be a little bit of wind and some waves based on past experiences.
"The behavior of people's perceptions of (extreme) hydro-meteorological hazards in Cuba is directly related to the frequency of hurricanes taking place throughout history, with greater impact on western and central provinces," Pablo Bayon Martinez, a professor at the Philosophy Institute said.
Between 2009 and 2011, the Environment Agency (AMA), attached to the Ministry of Science, Technology and Environment (CITMA) surveyed 16,626 people from all provinces across the country, except for Havana. The researcher at the Environment and Society Study Group at the above-mentioned Cuban institution analyzed the results of this survey based on region and concluded that the three most western provinces that were surveyed had the best risk perception rates and the greatest culture of information and prevention of hurricanes.
Towards the east of the country the exact opposite happens, explains Bayon Martinez, and as a result, the measures adopted by people to protect themselves are reduced. He stresses that even in rural areas or in areas with precarious living conditions in Las Tunas, Granma, Santiago de Cuba and Guantanamo, a supernatural origin is given to the extent of the damage caused.
Changing the situation
Since 2005, the Cuban government has been moving towards transforming a situation that would make the already cited investigations a lot clearer. This year, the vice-president of the National Defense Council issued his Number One Order, referring to studies that would make existing mechanisms on reducing the impact of natural disasters a lot more effective. The gravity of the hurricane season in 2008 proved that the initiative was sensible.
The new orientation in 2010 brought about the important change of integrating the expenses of reducing disasters into national financial plans. At the same time, global studies were carried out in different areas within the country about concrete vulnerability to strong winds, flooding as a result of heavy rains and/or sea surges.
That's where not only the plans of each and every one of these institutions and the state business system assess their own risks and weaknesses; but also estimate the most vulnerable places and people and they have given life to educational material for citizens such as family guides which outline the main measures to comply with in the different phases of response to eventually being hit by a hurricane.
Other experiences suggested that after Hurricanes Sandy and Matthew that the evaluation of every family's concrete losses were assessed much faster and that building materials be produced locally. The State also gave the go-ahead for people with the economic means to buy materials and repair their own homes, after having being hit by weather events.
This measure was definitely good news for families living in the provinces of Artemisa, Villa Clara and Cienfuegos, but the majority of beneficiaries live in Granma, Guantanamo, Camaguey, Las Tunas, Holguin and Santiago de Cuba, which gives an idea about the damages that these hurricanes have been causing to the island's housing in these areas, which is a lot more dilapidated than before.
According to the latest figures, Cuba lacks at least 880,000 homes and on the list of most-in-need areas, after Havana (206,000) is Holguin which needs 147,000 and Santiago de Cuba, whose deficit has risen to 103,000 homes.
According to Professor Bayon Martinez, during 2015 and 2016, the Environment Agency (AMA) began a new survey about risk perception of hurricanes that would include Havana, and would especially investigate the geographic dimension of the matter.
When published, the relevance of the study should be significant for the country's east, where the damages caused by hurricanes is nearly always much greater, and to have a better trained population and more efficient strategies to deal with hurricanes in the future.
——