International Sterilization Day in Cuba
The Happiness We Demand
Veronica Vega
HAVANA TIMES — Recently, there has been a mass and free sterilization campaign for dogs and cats that has been taking place in the buildings of the beautiful Quinta de los Molinos, located on Carlos III Avenue, Central Havana.
The initiative celebrates International Sterilization Day. It is being sponsored by the Spanky Project, "a Canadian non-profit organization founded in 2003 with the specific aim to look after and protect animals and to collaborate with Cuban institutions which are committed to looking after their wellbeing."
These include the Animal Health Organization, Faculty of Veterinary Medicine, Society of Clinical and Surgery as well as others.
I must say that, even though I have been an animal protector all my life, I only found out about it thanks to a Spanish friend who has set up a shelter for stray dogs in Cienfuegos.
I know many animal protectors in Havana, the majority of whom have very little resources, who didn't know about this campaign and had never heard the name of this wonderful project.
Outreach strategies need to be urgently improved. Cuban reality is very fragmented and something of almost mass interest might not reach many of those who are affected by animal overpopulation and their consequent suffering.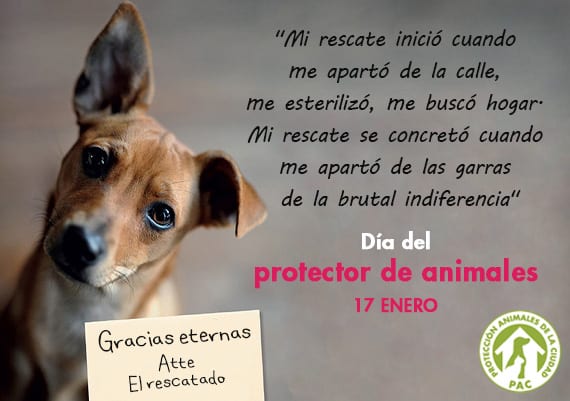 The Cuban State, which has proven to be very competent with giving information to the general population when a hurricane or other dangers are on their way, could put aside some of these resources for this cause where everyone (animals, people, institutions) comes out a winner. In hygiene, in public health, in the image given to tourists. In one of the factors that is barely called "happiness".
The wellbeing of animals who co-exist in societies built by man, is the same as human wellbeing. Not just because of subtle synergy ties, but because their vulnerability is our direct responsibility and their diseases affect us.
As you already know, we still don't have the more than asked for Animal Welfare Act in this country. However, groups who defend these animals have organized themselves spontaneously (ANIPLANT, PAC, CEDA) and show that we aren't the same people we were 50 years ago.
During this event, lovers of life (I prefer to say that then "animal lovers") feel at home.
Everyone who has come with one or several animals from their home or surroundings, without crates, in an improvised box or basket and got on one or two buses (as was my case), putting up with the crowd and rattling of the journey, is welcomed with smile and attention.
There are no ideologies or social classes here. We are all die-hards against abandonment and hopelessness. For a short time, you begin to think that this microworld reflects the country we live in. One dreams about humanity displaying its name and giving the same care and affection it demands for itself so much.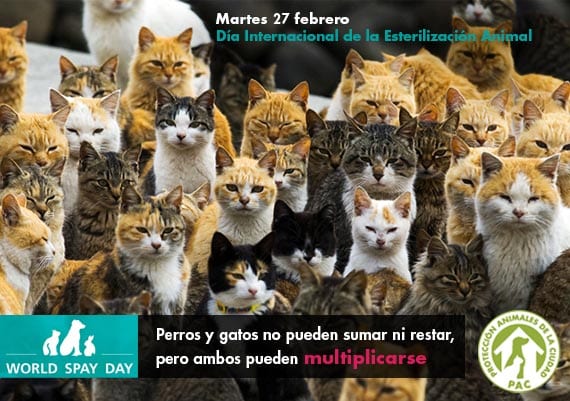 A while ago, I signed up to a website called Afecto Animal. In spite of high prices in Cuba for internet access, I can't help downloading some of those videos which document animal rescues and other moving anecdotes.
Not too long ago, I watched a particularly moving story. In the middle of a bout of depression because of a failed love, a young man had decided he was going to kill himself. His decision was turned around when he saw that his dog had chewed off bits of the rope that he had intended to use to hang himself. The animal even refused to open his mouth to stop him from rescuing the object that was meant to harm him.
The kindness and loyalty of dogs has been recorded lots throughout history and in artworks. The same has been proven for cats, in spite of false myths, and even other species excluded from the official category of "pets". There is still a video circulating the web of a cat that sees their dead owner in a video on a phone: the animal's emotional response puts any human skepticism into ridicule.
Today, with global depression rates which persist whether that's in places of comfort or poverty, the companionship and unconditional love of an animal is a sure incentive for joy. Giving happiness is rewarded. It's simple maths.
And in Cuba, you don't even have to go to a remote refuge. You can discover it in a pair of eyes eager to give and receive love, in any part of the city. You just need to look around you.
Click on the thumbnails below to view all the photos in this gallery. On your PC or laptop, you can use the directional arrows on the keyboard to move within the gallery. On cell phones use the keys on the screen.