Irish Vote for Same Sex Marriage Blacked Out in Cuba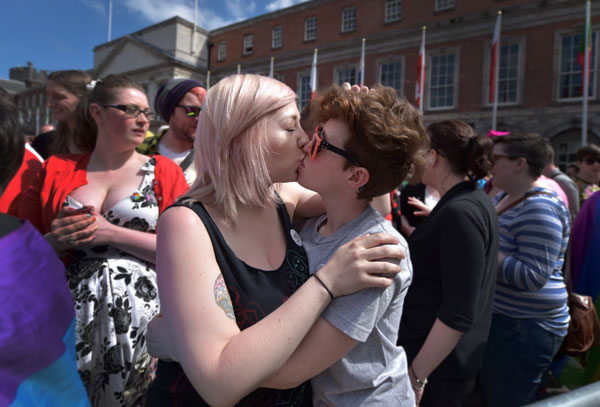 HAVANA TIMES – Ireland has overwhelmingly passed the legalization of homosexual marriage, according to the recount of the referendum held on Friday, showing 62.1 percent of the votes in favor and 37.9 percent against, reported dpa news.
Thus far, Cuba's official media such as Cubadebate, Granma and Juventud Rebelde have not mentioned the vote. Despite efforts by Mariela Castro daughter of President Raul Castro, in favor of gay unions, Cuba's leaders have always been against equal legal rights for all Cubans.
On Friday, Ireland became the first country to approve same sex marriage by popular vote. Since 2011 gay and lesbian couples could seal civil unions, similar to what happens in some other countries, but these were not matched with marriage rights or protection of the family.
The recount began at 0800 GMT on Saturday and just two hours later, David Quinn, one of the staunchest defenders of traditional marriage conceded defeat. "Congratulations to the "Yes" campaign. Well done," he said.
"Obviously there is some disappointment, but I also see the results with a lot of philosophy," said the head of the movement opposing the measure.
The scenes of jubilation in front of Dublin Castle increased as the crowd listened to the results being transmitted on a giant screen located outside the tabulation center.
Senator David Norris, one of the key figures in the decriminalization of homosexuality in the 1990s, praised the outcome.
"I think at the end of the day gay people are equal in this country. I think it's wonderful," he told RTE news.
"It's a little late for me. I spent so much time pushing the boat that I forgot to get on and now it is already out of the harbor, at sea, but it is very nice to see," said the veteran activist who appeared before the European Court of Human rights in 1988, leading to the reform of the law banning homosexuality in 1993.
The government of Prime Minister Enda Kenny widely supported the adoption of the law and praised the high turnout. I voted yes, "tweeted Kenny on Friday, something unthinkable a few years ago from an Irish prime minister.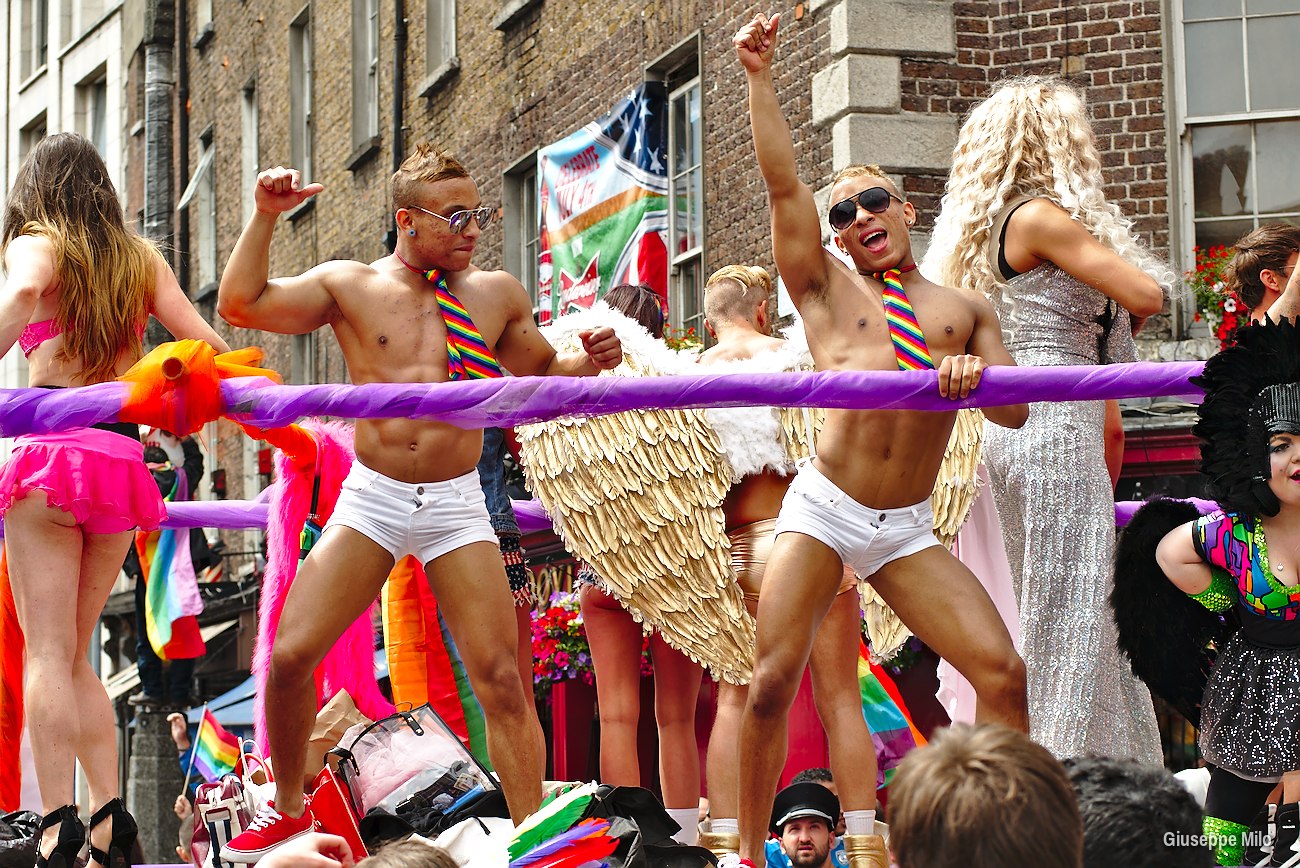 Some 60,000 new voters were registered specifically for this vote. There were even many young people who traveled to the country from abroad to go to the polls, as Irish law does not allow voting by mail.
"This is a great day for Ireland," said Health Minister Leo Varadkar, who made his homosexuality public in January.
"For me personally this is not just a referendum, but a social revolution," Varadkar said about a country where until 1993 homosexual relationships were considered a criminal offense.
Justice Minister Frances Fitzgerald noted that Ireland "sends a great message to the world" and pledged to turn the vote into a reality in the coming months.
Grainne Healy, spokeswoman of "Yes Equality", a group that campaigned for same-sex marriage, said: "It's an extraordinary day."
"We hit the streets, not to tell people to vote Yes. We went out saying that we would vote yes and we would like to explain why. That's how the campaign began and that's how it worked," Healy said.
Several international celebrities joined in the congratulations. "Oscar (Wilde) is smiling in his grave," tweeted British actor and director Stephen Fry.
"It's great to see the people of Ireland voting to live in a country where everyone is treated equally," wrote British entrepreneur Richard Branson.
Meanwhile, Dr. Louise Gilligan accepted the proposal of her wife Senator Katherine Zappone on live TV and asked her to remarry in this "new Ireland."
However, independent Senator Ronan Mullen, who campaigned against gay marriage, said he was disappointed by the change in the Constitution saying it could have some negative effects.
The Catholic Church, which has great influence in the country, had campaigned hard against the measure. The organization "Mothers and Fathers Matter" conceded defeat. "Today's result was made possible by the government, which made a number of promises about surrogacy, adoption and other things. Many voters believed them, now they have to comply".
In turn, the Archbishop of Dublin, Diarmuid Martin told RTE that the Catholic Church needs a "reality check."