Is Cuba Closer to Passing an Animal Protection Act?
The issue has regained momentum this month of November as the result of events that led to an unusual dialogue between animal protection activists and Cuban authorities.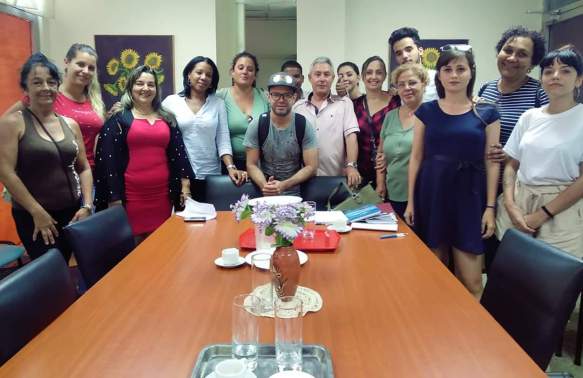 HAVANA TIMES – Cuban animal protection activists are taking on a new project of creating a refuge for rescuing and looking after stray dogs in the central city of Trinidad, at a time when an unprecedented dialogue is taking place in the capital which could lead to the approval of a long-awaited Animal Protection Act.
On November 19th, activists took to social media to announce the launch of their Proyecto Manos&Corazon (Hands and heart project).
Based in Trinidad, the basket-funded civil initiative will focus on rescuing stray dogs, transporting them to safe spaces, taking care of them and rehabilitating them so they can be given up for adoption, according to the project's Facebook page.
"We are doing everything we can to rescue and rehabilitate dogs that are at a greater risk of dying from disease and malnutrition. We currently have 19 guests," the organizers of this pioneer experience in the world heritage city, explained.
The news comes just a few days after government authorities revealed fragments from legal provisions they are writing up about animal protection in Cuba, during a meeting with animal activisits who held a peaceful protest in front of the government's so-called Canine Observation Center in Havana, on November 11th.
Law in sight?
On November 15th, activist Valia Rodriguez explained in a Facebook post that she had seen "a summary of the draft of the Animal Welfare Act that has already been completed and is waiting assessment from the Ministry of Agriculture's Legal department."
This took place during a meeting held on the same day between animal activists with members from the National Board of Animal Wellbeing (agricultural branch) and the National Board of Epidemiology and Communicable Diseases (Ministry of Public Health).
There was even a statement from the agricultural department that works on animal wellbeing legal dispositions. Party-line press also published articles that dealt with some of the elements linked to the absence of an Animal Protection Act on the Caribbean island, and recognized abuse towards different species.
Nevertheless, they believed that the magnitude of the impact of this issue in recent weeks is the result of a twisted media campaign and fake news, as well as other things, born from ignorance.
Some social players even dismissed the veracity of reports of animal abuse and the collection of stray dogs in the Cuban capital before the Spanish royals were bound to visit and Havana's 500th anniversary celebrations, claiming that the photos accompanying activists' posts were from the past.
However, animal protection activists published several photographs in which you can clearly see the modern license plate of collection cars belonging to the Canine Observation Center, known as Zoonosis, and they defended that these images just confirm that this is a long-standing problem.
Non-governmental organizations such as the Cuban Association for the Protection of Animals and Plants (Aniplant) have been working on draft laws in this regard as far back as 1988, but without success. Even City Animals Protection (PAC) managed to collect the 10,000 signatures needed to ask Parliament for a law.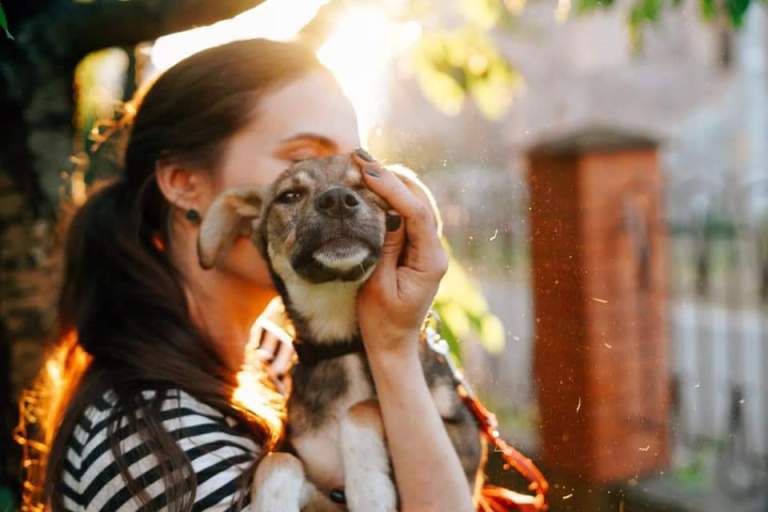 IPS Cuba summarized some of the most important events in recent weeks, linked to the issue:
– Last few days of October and first week of November: Activists and other citizens voice their uneasiness on social media after stray dogs are picked up. They said that these actions are concentrated in the Historic Center of Old Havana and surrounding areas of the Jose Marti International Airport, in Havana. They attribute this "dog cleanup" to activities celebrating the 500th anniversary of the capital and the presence of international delegations who have been invited to the celebrations; as well as the State visit of Spanish royals, between November 12th-14th. Some people reported that animals were taken to the Canine Observation Center, known as Zoonosis, in the La Lisa municipality in Havana, and were put down without waiting the full 48 hours stipulated in the case somebody comes to claim them.
– November 10th and 11th: Initiatives such as PAC and Animal Wellbeing in Cuba (BIENAC) issued statements in which they criticized such procedures, while urging government authorities to push for a Animal Protection Act so as to incentivize the country to become more sensitive and loving towards animals. These statements can be consulted here:
Bienac: https://bit.ly/2Q72GO0
– November 11th: Activists hold a peaceful protest with placards in front of the Canine Observation Center. "Sterilization, yes; Killing, no", "Strychnine no", "We speak for the voiceless", "We are animal defenders in Cuba", "We demand an Animal Protection Act Now!", read some of the signs. With the police present, the activists were able to reach an agreement with the authorities there and animals being held at this center were handed over to activists so they could be transported to homes or refuges. Another group of activists called for these events to go viral on Twitter with the hashtags: #LeyDeProtecciónAnimalCubaYa, #ZoonosisAsesinos y #ZooNazis.
– November 12th: A dozen animal defenders met with Cuban authorities at the offices of the National Board of Hygiene and Epidemiology in Havana. "It was a long meeting, where everyone put forward their point of view and in spite of different agendas, we were able to reach a consensus about the need to join our efforts for the wellbeing of human and animal health and Cuban society," activist Valia Rodriguez announced in a statement. Both parties agreed to meet again on November 15th with other state bodies that are linked to animal wellbeing. Animal activists lamented that their cellphones were checked, which they had to hand in before the meeting began.
– November 13th: Activists confirmed on their Facebook accounts that some of the dogs rescued from the Canine Observation Center in Havana, have reached the cities of Remedios and Santa Clara, both in the central province of Villa Clara.
– November 13th: Official website Razones de Cuba publishes an article entitled "Five truths about Zoonosis and animal abuse in Cuba", where it discredits some of the complaints made by animal protection activists. Appearing as a feature, the article states that "photos going viral on social media are old, and are trying to be used as proof of an alleged "special pickup" whether that was because the Spanish royals were coming or because of Havana's 500th anniversary." It states that "work is being done to write up an Animal Protection Act", coordinated by a national committee from the Ministry of Agriculture.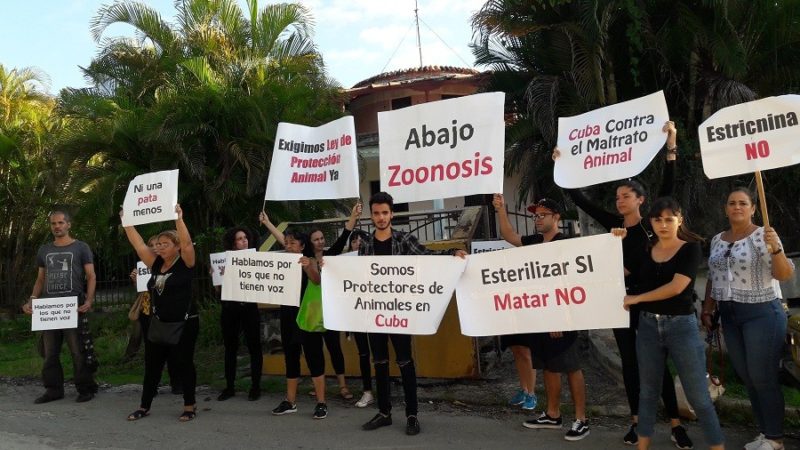 – – – – -November 13th: A petition published on Change.org, asking for the promulgation of an Animal Protection Act in Cuba, collects over 10,000 signatures in just three days.
– November 14th: A new article on official website Razones de Cuba underlines the fact that "the only way to resolve issues with animal abuse in Cuba is by working in alliance with the State. Cuban institutions are not the enemy. Altogether, we can help Cuban society become more cultured and less agressive towards their animals. Independent activists themselves are the first ones to admit this."
– November 15th: Representatives from the Cuban animal activism movement meet in Havana with representatives from different state bodies. They propose a program of actions linked to what they believe are "imperative needs that need to be resolved in the short and medium-term so as to improve the wellbeing and protection of animals at risk of inappropriate action by state bodies and Cuban society's lack of awareness." These proposals can be read here in Spanish.
– November 15th: Cuban authorities are working on writing up legal dispositions to ensure animal wellbeing, a statement from the Ministry of Agriculture confirms. It recognizes that in recent weeks, "the protection and care of animals has stirred great concern and debate, reflected basically on social media."
– November 15th: Activist Valia Rodriguez explains in a Facebook post that she had seen "a summary of the draft of the Animal Welfare Act during a meeting between animal activists and the national board of Animal Wellbeing and Epidemiology and Communicable Diseases, which has already been completed and is waiting assessment from the Ministry of Agriculture's Legal department."