Journalists in Nicaragua Unite to Counter Government Harassment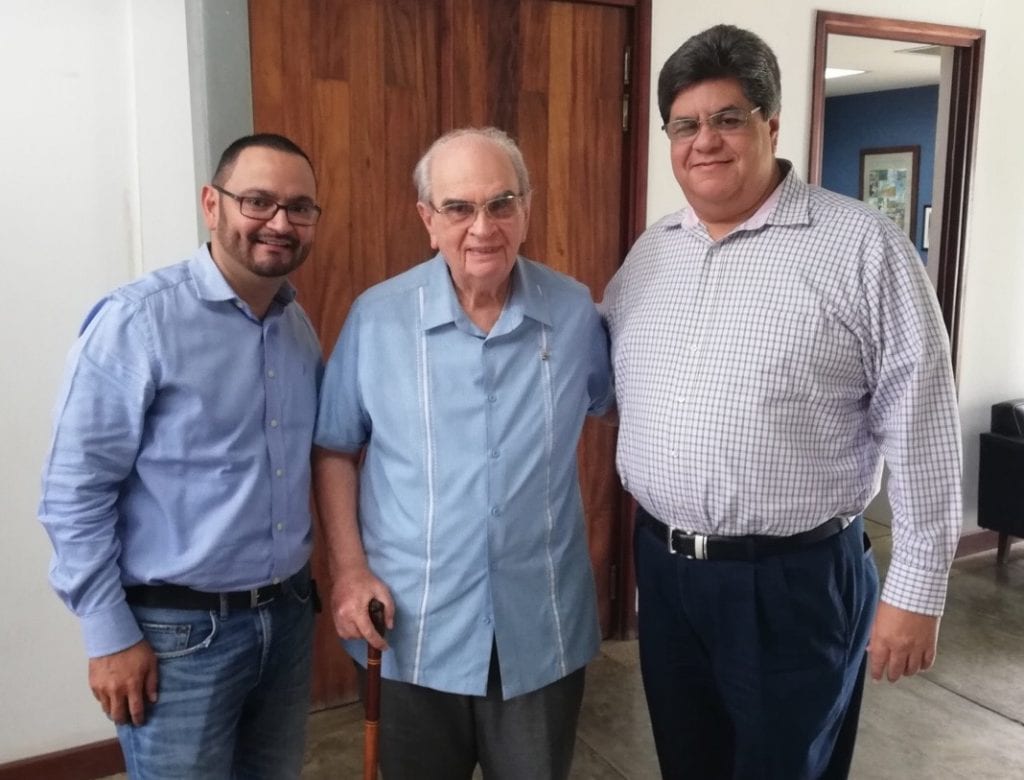 Freedom of the press is in jeopardy as Ortega pressures against his former ally Angel Gonzalez.
Independent media is winning the audience and credibility battle, while official media collapses along with the repressive regime.
By Ivan Olivares (Confidencial)
HAVANA TIMES – Regardless of all the pressures, attacks, threats and blackmail, independent journalism will survive, because it is providing the kind of information demanded by the population in the worst crisis of the Ortega dictatorship: truthfulness, verifying different sources and professionalism.
That explains the boom that some communication media are having that, until a few months ago, were little known to a large audience. They were consumed by adults and decision-makers rather than by young people and other majorities. And, in it lies the crux of the attacks to the leading media in national television: Channel 10.
After sending a political commissar to assume control of Accion 10 (Action 10), the star news program of this television channel, Daniel Ortega's government launched, through the Financial Analysis Unit (UAF), an accusation of money laundering against Carlos Pastora, general manager of the channel. He had to seek protection at the Honduran Embassy, because he is also a citizen of that country.
Three independent journalists interviewed on a television panel of the program Esta Semana (This Week), broadcast Sunday by Channel 12, concluded that the attacks against Angel Gonzalez (the Mexican owner of Channel 10 and 44 other channel in Latin America), Carlos Pastora (who is also a partner of radio and television companies and other immovable assets) and Accion 10 itself and its journalists, is an act of desperation and of censorship against freedom of expression and freedom of the press.
Although the decision by Daniel Ortega "is a payback against his former ally Angel Gonzalez, we take it as an attack on freedom of expression", stated Fabio Gadea, Director of Radio Corporacion and ex candidate to the Presidency of the Republic.
"Money laundering, conspiracy, have become catchphrases used by the government against everyone. We all know that it is about aggressions against people who do not agree with him. That is all. As simple as that," added the veteran announcer.
For Luis Galeano, Director of "Café con Voz" (Coffee with a Voice), which is broadcasted on Channel 100% Noticias (100% News), the attack "is an act of desperation by the government," which aims to expand the narrative that everything in the country is normal, when everything is upside down.
"Channel 10 is deeply rooted in the poor sectors of the country. Its reach is really impressive; and it is that base that the government pretends to win back with a "pure and innocent" discourse in which it wants to present itself as the victim of a coup d'état," he added.
Eduardo Enriquez, General Editor of the newspaper La Prensa, said that the president's decision to use the Financial Analysis Unit (UAF) as a political instrument, shows that "Ortega won't stop at anything to use any tool of the State against people that he considers his adversaries. Without a doubt, this is an attack on freedom of expression, as a reaction to the courageous attitude of Mauricio Madrigal and his Accion 10 team," he expressed.
The journalist believes that Ortega considers "high treason" the decision of Gonzalez to allow his media outlet to inform with veracity, and for that reason accuses him of money laundering and cross-border transfer of assets obtained through resources of illicit nature. "In the end, he will try to seize the channel, which interests him because it has a lot of power: although it may not be useful to divulge his information. What he needs is to silence the news program."
Although, Ortega's strategy may accomplish his objective to seize Channel 10, it is unlikely that he could keep the big audience of the channel.
"The people are not buying the discourse prepared to sweeten their ears and make them believe that everything is fine. You cannot buy the truth. You could buy channels, seize channels, force people to cede to you a channel or a program, but the audience, the credibility and the preference are not purchasable," added Galeano.
The journalists recalled that when the government ordered 100% Noticias to go off the air, the people overwhelmed the search online in the same way that it protests when other media such as Confidencial or La Prensa are blocked.
The social networks have been "an enormous tool for Nicaraguans to defend justice and democracy in this country," besides getting truthful and immediate information. This is why Galeano believes that any attempt to control social networks will face the determination of the people of Nicaragua to defend its right to freedom of expression.
Young people demand information

The independent communication media: Channel 10, Channel 12, 100% Noticias, La Prensa, El Nuevo Diario, Esta Noche, Esta Semana and Confidencial, continue to gain credibility and influence amid the brutal repression by the government. Onda Local, Radio Universidad, Radio Corporación and Radio Dario are benchmarks to other radio stations—at local or national level—that report on the civic protest throughout the country. While Articulo 66 (Article 66) and other national digital media, provide credible information to the citizenry that they will not find in official media.
The April Rebellion generated the unexpected effect of making young people —that generation that adult activists considered "apathetic"—, interested in knowing what happens in the country in which they, rather than mere occupants, are citizens and owners.
"I have met twenty-year-old kids who tell me 'I didn't know about your program and now I don't miss it", or that are watching Esta Semana, listening to Radio Corporacion or reading La Prensa. Before they were completely disconnected from those media outlets, and now they feel the need to get information through these communication media," said Galeano, Director of Café con Voz.
"Before they reacted with indifference if something happened, because they said it was an adult issue, or for politicians or civil society organizations. Now they feel that they are part of society. One of the positive aspects of this crisis is that people—especially young—are more connected to the media, and above all to those that are independent," he added.
Good journalism with few resources
Beyond that tremendously desired peak, the reality of an economic crisis rises that threatens the survival of the media.
"The economy is practically paralyzed. The media outlets are part of the economy and we suffer as much, but our function is to inform what is happening, and with that we gain the audiences that want to be informed," explained Eduardo Enriquez.
This journalist predicts that most probably Daniel Ortega will seize Channel 10, but that the Accion 10 news program will continue [meaning somewhere else if that happens].
"It is true this channel has a tremendous reach, but the audience will go wherever independent journalism goes to inform clearly. They could have all the channels of Nicaragua—practically they have tried to conquer all—but not the audience. They tried to publish a newspaper…'El 19' (the 19) began with a printed version, but no one wanted it. They sold it cheap, they gave it away, but still the people didn't want it," he recalled.