LGBT Establishments in Havana Booming
By Luis Rondon Paz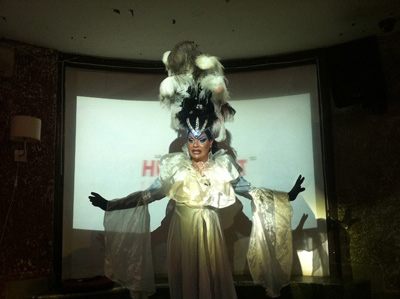 HAVANA TIMES — The Cuban government's economic restructuring policies have in part afforded the population opportunities to secure licenses for businesses aimed at a sexually diverse public. Clubs and discos that once operated in the shadows no longer do so, and these are becoming more numerous and visible, especially in the capital.
"In Havana, there are places to suit all tastes and incomes," says Ivan, a resident of Havana's neighborhood of Vedado, who told Havana Times about establishments aimed at the lesbian, gay, bisexual and transsexual (LGBT) population.
"On Mondays, I go and see the boys who sing opera at the bar on Humboldt Street, behind the Bim Bom ice-cream place on Malecon and Infanta. Oh, and on Wednesday, Friday and Sunday, they have a variety show."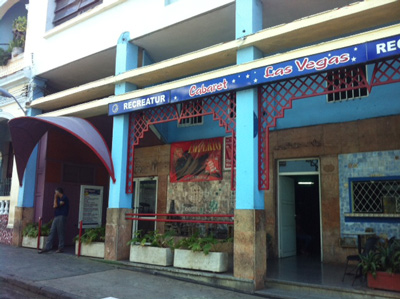 When asked whether he knew other places around Havana, he mentioned the Club Las Vegas at the intersection of Infanta and 25th streets, the regular Friday show, El Proyecto Divino ("The Divine Project"), at the Café Cantante in Cuba's National Theater, the Proyecto Ibiza ("Ibiza Project") at the Jose Antonio Echavarria social club, and the "Swing Party" at Club Amanecer. According to Ivan, the last two draw large gay and bisexual crowds.
Humboldt 52, "The Show Biz Spot"
Humboldt 52 (at #52 Humboldt St.) is a bar frequented by a chiefly gay and male public of high purchasing power. The cover is 3 Cuban Convertible Pesos (around US $ 3.40) and includes two beverages: a drink (2 CUC) and a bottle of mineral water (1 CUC).
"The first time I visited the place, I didn't go away with a very good impression. A different young man would approach me every minute, offering me a massage or sex for money," told Brian, a Canadian pensioner who'd been in Cuba for several months and had become a regular at the bar in question.
"Luckily, that's changed a bit since they reopened at the beginning of 2015, and their cultural program is really fun," he said, referring to the establishment's Monday and Sunday activities, which include choir singing, humor, cross-dressing shows and health prevention lectures.
Cabaret Las Vegas
Near the Humboldt, Cabaret Las Vegas is a larger space with a broader program (owing to its capacity and artistic infrastructure). It habitually opens its doors at around eleven at night and its shows include dance, comedy sketches and cross-dressing performances. The regulars include foreigners, middle-class Cubans and the habitual sex workers. The cover is 3 CUC.

Proyecto Divino
Two kilometers north-east of the cabaret, we find the National Theater's Café Habana, long the venue of Proyecto Divino, one of Havana's spaces aimed at the LGBT sector that has been officially recognized by Cuban authorities and is sponsored by the National Center for Sexual Education (CENESEX).
Admittance is also 3 CUC, but the difference is that Proyecto Divino, in addition to having a heterosexual host, a cross-dressing, fashion and strip show, offers a Cuban version of a kasaky show (dancers with high-heels). This recreational venue opens its doors at ten at night and closes at six in the morning, the following day.
More Affordable Options: Ibiza and Swin Party
Both these establishments have a 1 CUC (US $ 1.15) cover and are open from 10 at night till 4 in the morning. The former is located at the intersection of 12th and Calzada streets in Vedado, and stands out for its large, air-conditioned halls with large capacity and the gender balance (almost the same number of men and women) of its under-30 regulars. Tables may be rented at 5 CUC (not including the buffet). The establishment also has a patio that's almost twice as large as the dance floor, complete with waiters and affordable products, such as ham and cheese and pork sandwiches at 10 Cuban pesos each (US $ 0.50).
"This is a place for bisexuals. No one bothers anyone else and people treat you with immense respect. You'd be hard pressed to see anyone get into a brawl here," a couple, 27 and 24-year-old Daniel and Fernanda, who praised the artistry of the cross-dressers, commented.
The atmosphere is quite different at Swin Party, where tables are free. It is not as large as the locale at the Jose Antonio Echeverria social club, but it still draws a fairly large and mostly Cuban crowd, among whom, according to employees, one is more likely to find lesbian and bisexual women than homosexual men. The LGBT project is located on 15th Street, between N and O streets, in Vedado.
Something that those who work at bars and discos aimed at an LGBT public in Havana point out is that these establishments tend to be more peaceful than those for heterosexuals. They also mention that the pay is good, making these attractive businesses for those who offer services in the sector.