Lyrics, Rhythm & Violence
By Dixie Edith
HAVANA TIMES, Sept. 15 (IPS) – Music, like almost all cultural expressions, can become a vehicle for the legitimization of violence, particularly that of gender violence, believe more than a few specialists.
"We are experiencing a sort of cultural assimilation of violence that is moving into other settings," noted Manuel Calviño, a psychology professor at the University of Havana.
An expert in social communications who has broad experience with the audiovisual media, Calviño contends that "the manners of singing, dancing, gesturing, and patterns of interpersonal relationships are increasingly being injected with an overdose of aggressiveness."
By the 1990s, Cuban print media such as Juventud Rebelde newspaper and Bohemia magazine encouraged public discussion, not about violence in music but about the "vulgarity" of popular Cuban songs.
Subsequently, "The gentleman of Cuban son music," band leader Adalberto Alvarez, explained to the newspaper that at that time there was – among composers and musicians – a very base level of creation, and he posed several questions: "Has anyone begun to think about how musicians in Cuba will be viewed in 30 or 40 years?  People still talk about Bola de Nieve, Rita Montaner, Benny More…  Except for the honorable exceptions what will we leave to the future?"
According to that master of son, there was a lot of superficiality: "Ninety percent of everything, from the mediocrity and the vulgar lyrics, has to do with superficiality," he affirmed.  This is a certainty shared by other musicians like Pachito Alonso, the leader of a leading salsa group.
"The surge of timba and reggaeton brought with them semantic and symbolically aggressive lyrics for listeners – both for men as well as women," commented Teresa Montoya a decade later, in 2007.  She studied the discourse of Cuban timba and reggaeton singers for work on her diploma from the Faculty of Humanities of the Superior Mining-metallurgical Institute of Moa, in the eastern province of Holguín.
However, although vulgar and aggressive lyrics and gestures of rhythms like reggaeton and timba have been put on trial in recent years (along with hip-hop, rap and even salsa), the issue of violence in music transcends those genres and even those who produce it.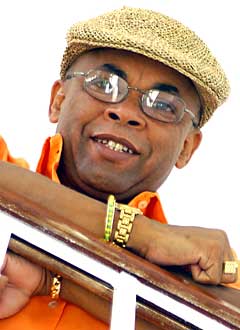 "I remember when I was a little girl in the 1980s, my aunt occasionally listened to songs by the duet Pimpernel, from Argentina, that almost always referred to pitched arguments between couples, with lots of insults and little communication," recounted Adria Ramos, a 36-year-old lawyer.
"Before we didn't pay much attention to violence, but if we made an analysis of those lyrics today, or those of pop music or even traditional boleros, we would discover all types of aggressiveness," asserted Ramos.
Psychologist Sandra Alvarez, holder of a Masters in Gender Studies and creator of the blog Negra cubana tenía que ser (It had to be ablack Cuban woman), has written more than once on this issue and agrees with Ramos.  "There are people who make music and imprint their values, prejudices, beliefs, etc. on what they write; it's that simple.  There are bolero lyrics as violent and aggressive as the worst of reggaeton or the most famous salsa song," she said.
More than a lack of training or professionalism in composing, Sandra Alvarez believes that it will take a lot to transform much deeper inherited patterns and social habits.
To illustrate, Alvarez cited a few verses from songs of diverse genres. "You are a witch, a witch without feelings" and "women are bad, women are bitches," come from the popular Cuban music; while "in the jail of your skin, I'm a prisoner by choice" is just an example of a traditional romantic ballad.
Well-known Cuban musicologist Leonardo Acosta has reflected along similar lines on more than one occasion. For him, the heart of the question has to do with the fact that music, necessarily, emerges as a chronicle of daily life: "How many people complain, for example, of machismo in salsa songs! The problem is not the composers, but years of inheritance.  Cubans are macho," he affirmed years ago in an interview with the Cuban newspaper Juventud Rebelde.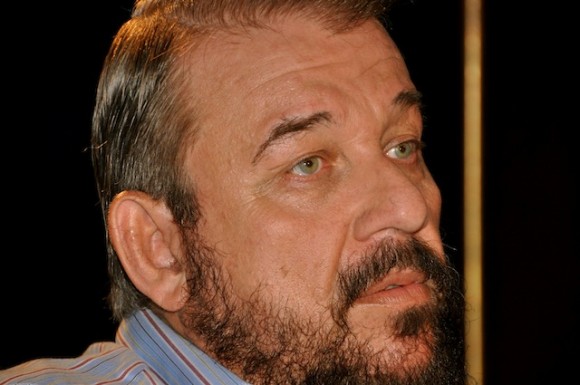 Meanwhile, researcher Teresa Montoya contends that "the written lyrics constitute, together with their musical backing, present an aesthetic, sensitive, concrete representation of the reality in which they arise.  Through their prism, the author transmits to us rich experiences in perceptions, ideas, emotions and experiences, everything depending on the social context in which these are developed," she explained in a paper on violence in timba and reggaeton.  (The study was presented in the international symposium Violence and Anti-violence in the Culture of Latin American and Caribbean Women, organized by the Woman Studies Program of the Casa de las Américas in 2008).
Within the category of violence, the most frequent form is committed against women, specialists agree.  In studying violence in Cuban music videos, acts of aggression against women are "the most repeated theme", according to Karen Rodríguez López-Nussa, a researcher at the Juan Marinello Center for the Development of Cuban Culture.  In these videos, "more or less overlapping signs of violence against women are repeated without a break, which evidences that this is viewed in our society as something natural, or that many people simply don't see it or consider it to be violence."
For colleague Aloyma Ravelo, a specialized journalist with the editing staff of Mujer (Woman), magazine the danger is that "just as tenderness is learned in the daily course of life, humiliation is also assimilated.  How can one learn that sex has to do with consideration, devotion and mutual respect, if the songs you hum under your breath are saying exactly the opposite?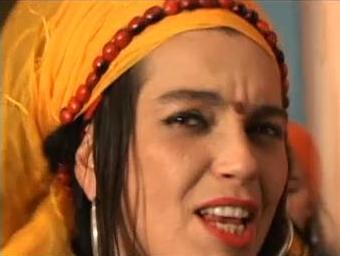 In what way will people understand that a loving encounter between two bodies cannot be about "giving the joystick iron man," but surrendering one's body and soul in an embrace?" asked Ravelo.
The fear of this expert is sustained in a reality argued by more than a few specialists: What is repeated and repeated ends up being embedded as truth and the norm. Therefore Ravelo recommends that we cease to continue with these rhymes of vulgarity.
"It's not necessary to sing just anything, no matter how catchy it is. Nor should we allow the echoing of those lyrics that place men and women in degrading positions.  Today it is a refrain, but tomorrow it can become raw reality, to which we are accomplices by agreeing rhythmically with our hips," she reflected.
Fortunately, according to Sandra Alvarez, there are songs that should be repeated, such as the one by Telmarys, a young singer connected with an interesting band initiative called Interactivo which says, as a response to such humiliation of women in music: "How wrong you are about life my love, how wrong."
(A Havana Times translation of the original article published in Spanish by IPS taken from the Latin America and the Caribbean Women's News Service/SEMlac)