By Irina Echarry, Photos: Caridad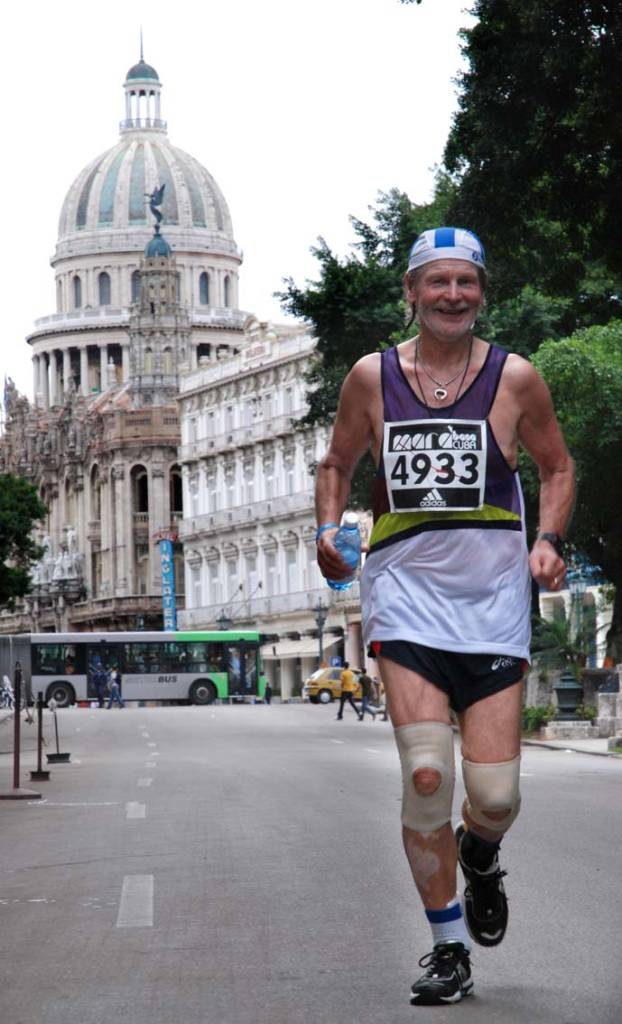 HAVANA TIMES, Nov. 16 – The streets of Havana were awash in color, sweat and contentment.  People came out early to demonstrate their capacity for sports.  Fortunately the sun loafed a little and came out later than usual, allowing the athletes to move at an easier pace without the punishment of the suffocating heat.
Aliens, a young student from the Provincial School of Athletic Improvement (ESPA) in the town of Artemisa, Cuba, said she didn't want to miss this opportunity to interact with other lovers of track and field.
Yunier, 20, after arriving to the meet and relaxing, also explained his reasons for coming: "It is a hobby.  I come to test myself physically. The event is also good for demonstrating my solidarity with people who are sick – to show them that they can in fact have a full life participating in sports. This year I ran the 10 km race, the same as in past years, but next time I plan to run the 21K."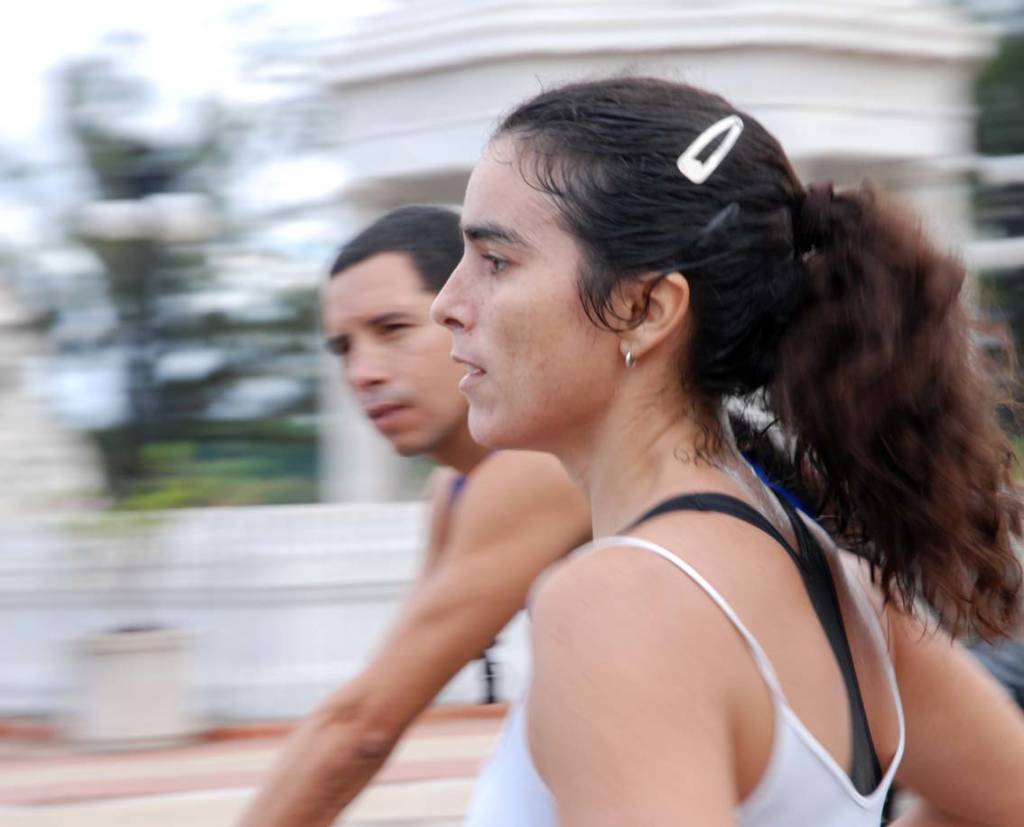 Everyone believes they can run more, but while distance and time are important, they are not the determining factors in this race.  For most of the people who participate, the most important thing is the experience.
Maritza preferred to talk about the course she ran: "We left the multi-purpose gym of the Kid Chocolate sports center, went down all of Prado Boulevard looking for the Malecon; we made it to the 1830 Restaurant, then we took Calzada; we went up the hill on 12th street, crossed 23rd Street, went along 26th Street until we got to Sports City; there we made a turn and begin our return, leaving Boyeros, then passing the bus terminal, going all the way down Carlos III Avenue until again making it back to Kid Chocolate."
That same itinerary was traveled by Jorge Ortiz, 19, winner of a gold medal for having completed the race within the required time, and who assures that next year he will return with even more energy.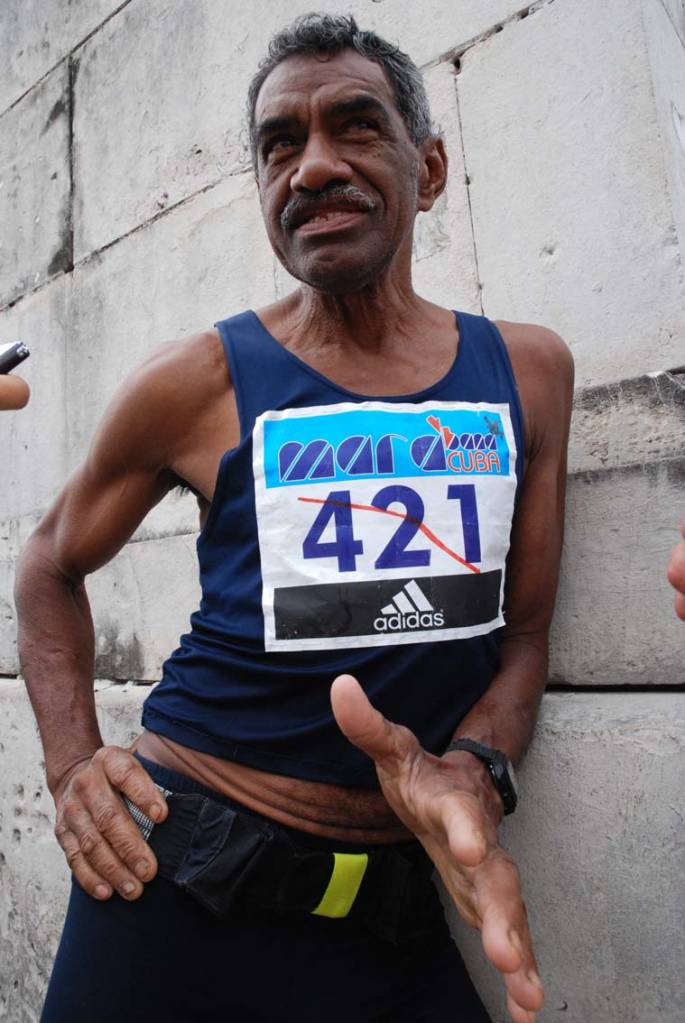 Tony runs because "it's a way of demonstrating that one can always do it.  You can see 60-year-olds running, so people say to themselves, 'How come I'm not? I'm only 40.'   It is an injection of life.  I ran in the Master B category.  It's by ages: people under 30 take part in an open category; those between 31 and 35 take part in the Master A grouping; from 36 to 40 years, Master B; and so forth. It took me almost two hours to run the 21 kms, but I'm still in one piece."
But without a doubt the best testimony was given by Raul Quintana Benítez: "I was a top-notch athlete in Olympic walking, national champion from Cuba in the 20 km Olympic walk and national record holder in the 50 km walk.  I was in the first Afro-Latino American Games, the Central American Games in Venezuela, and in those in Santo Domingo.  I was the winner of the Barrientos international, and then when I retired from competitive walking, I began to run in the Marabana."
"I come almost every year. I've missed some due to injuries, but as soon as I recover, I return.  I run and I always win in my category, which now is the 66 and older classification.  I run the 21 km; I've never run the 42K because it's brutal, but we'll have to wait and see if I get worked up enough next year and try it," he added.
Like this, with Raul's optimistic spirit, he finished the annual race in which this time more than 2,000 people participated – Cubans and foreigners alike, without distinction between sex, age, race or ideology.
Click on the thumbnails to see all the photos in this gallery