Maria Ruiz, the Remaining Woman among 139 Nicaraguan Political Prisoners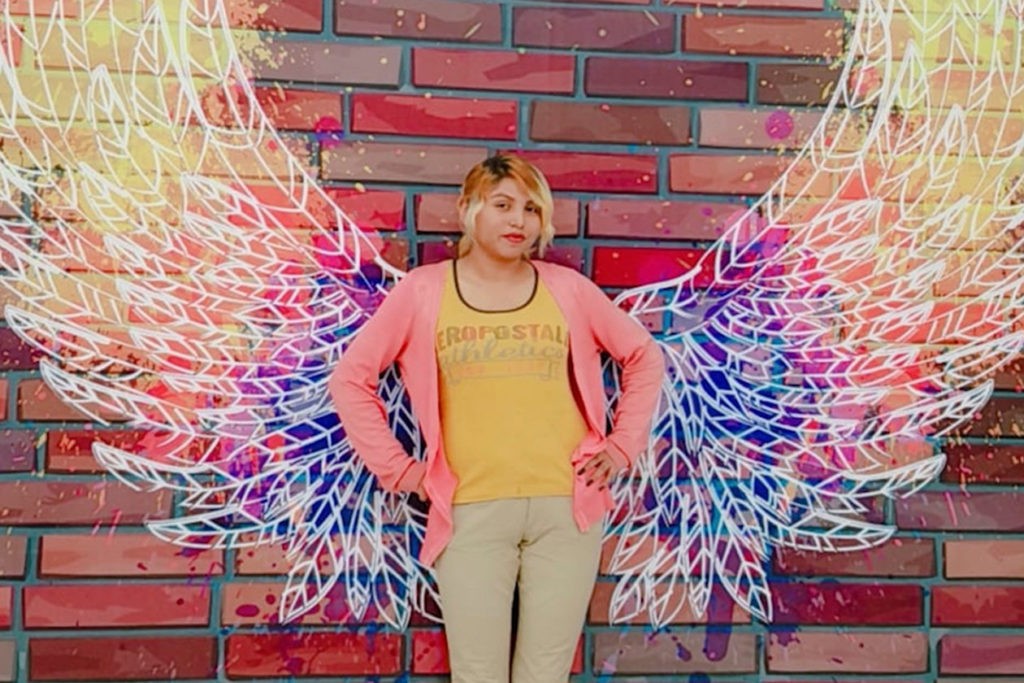 A university student who was studying two careers and dreamt of helping her family, is now in jail, accused by the regime of a crime she didn't commit.
By Yader Luna (Confidencial – Niu)
HAVANA TIMES – "I want you to know that I did what you wanted. I furthered my education as much as I could, and I gave it my all, so that one day you'd feel proud that you'd raised a good daughter… but guided by the principles that you and God taught me, I couldn't stay silent while seeing everything that was happening to the students." This is the message that Maria Guadalupe Ruiz, a 22-year-old university student, wrote on a piece of paper addressed to her mother, Dulce Briceno.
Maria Guadelupe is the only female political prisoner currently in the jails of Daniel Ortega's regime. In her message, she asks her mother to forgive her, because in order to visit the women's prison known as La Esperanza in the city of Tipitapa, she has to miss work in the free trade zone and leave her sick father by himself in the municipality of Belen, in Rivas department, some 62 miles from the capitol.
"I have nothing to forgive my daughter for. The truth is that I was asleep. When the protests began, I said: 'you have to remain impartial.' The fact that they've thrown her into prison has caused me to wake up and open my eyes," Maria's mother responds.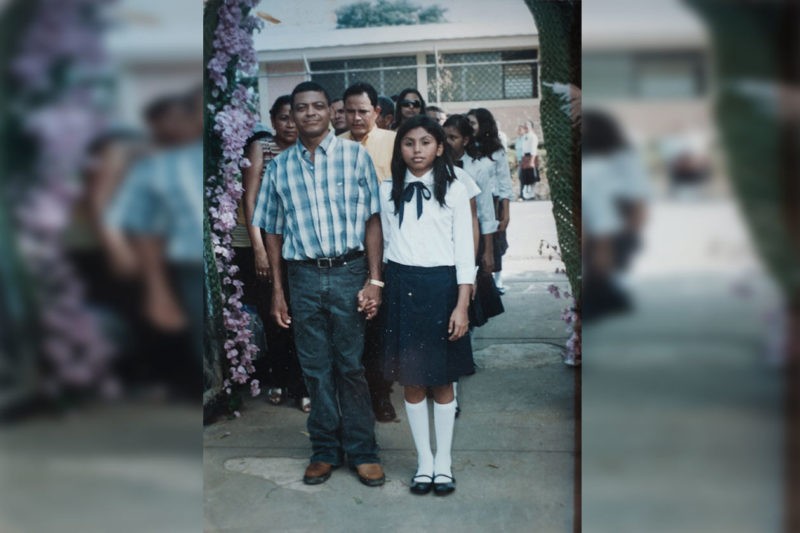 Maria got involved in the protests against the dictatorial regime from the beginning. She was working on two careers at once: studying Banking and Finance at the Nicaraguan National Autonomous University (UNAN); and electronic engineering at the National Engineering University (UNI). She left it all behind when she saw how the regime was killing and repressing the students.
"I want a different Nicaragua," she would always answer when urged to abandon the occupation of the UNAN, where she remained until the bullets chased her out during the government's so-called "Operation Clean-up".
Her abduction and arrest
On July 13, 2019, Maria was arrested by the police while participating in a flash protest in the Managua Cathedral. That exact day, they were commemorating one year since the attack on the Managua UNAN university and the Church of the Divine Mercy (Iglesia Divina Misericordia) where two students had died. From July on, she's been the only woman political prisoner among 139 Nicaraguans who remain in the country's jails for protesting.
"Go look for Eva, they took her away," a young woman told them over the phone around ten o'clock that night, recalls Dulce. She knew right away that they were talking about her daughter, because hours previously, Maria had sent a message to one of her two sisters saying: "My name is Eva, remember this."
Her father, Vicente Ruiz, affirms that it was a terrible time. They spent days going from police station to police station, asking for their daughter. The police wouldn't tell them where she was. It wasn't until thirteen days later, that they learned she'd been arrested and accused of aggravated robbery.
"What we've lived through has been horrible. We continue demanding that our daughter be freed, because she's not guilty of any of the things she's accused of. We've brought up a fine young woman, and her only sin has been going out to protest," Vicente laments.
A young woman that fights for what's right
Born in Belen, Rivas, Maria Guadalupe grew up in a Christian home "with very strict rules".
"I think I was too over-protective. I didn't want something bad to happen to her," Dulce Briceno recalls. So much so, that when she turned fifteen, Maria asked for more freedom; and when she turned 18, she went off to study in Managua.
She always looked for a way to get ahead. She took all the courses she could. In addition to studying two careers, she's taken classes in English, beauty, cashiering, and keyboarding, her mother states.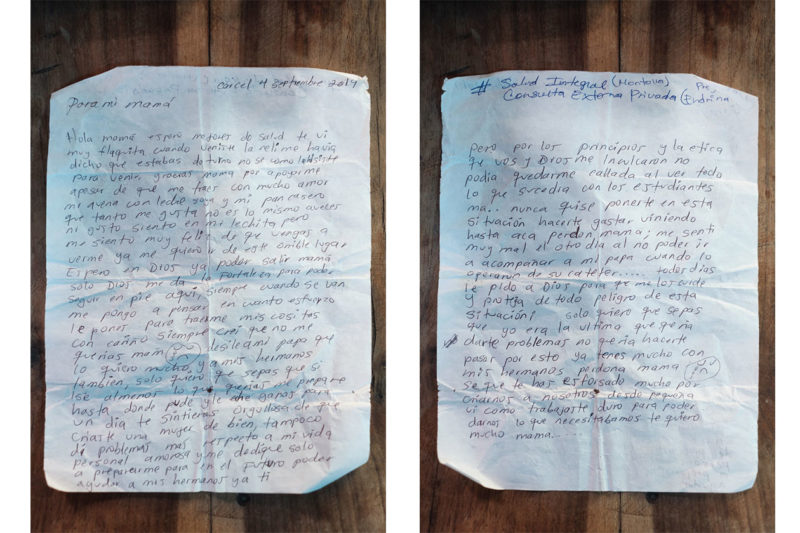 "To Comandante Daniel (Ortega), I'd say that he's killing the dreams of a young woman to continue studying. Although he speaks of peace, he's a liar, since all he does is lock up young people who decided to demonstrate for a better country," declares Maria Guadelupe's father.
Their last encounter "in freedom"
Her parents describe Maria as a shy girl, a bit of a loner, but stubborn. "When she sets out to do something, she does it," Vicente states.
The last time they saw each other outside of prison was on her birthday, on June 30. "I came to pick her up in Managua, so that she could spend the day with us in Rivas. We talked about everything. We asked her to be careful, but she always told us not to worry, that she'd be fine," her father explains.
Feminist organizations, university students and released political prisoners have all issued communiques denouncing the violations of her human rights and warning of the risks she runs in the La Esperanza women's prison.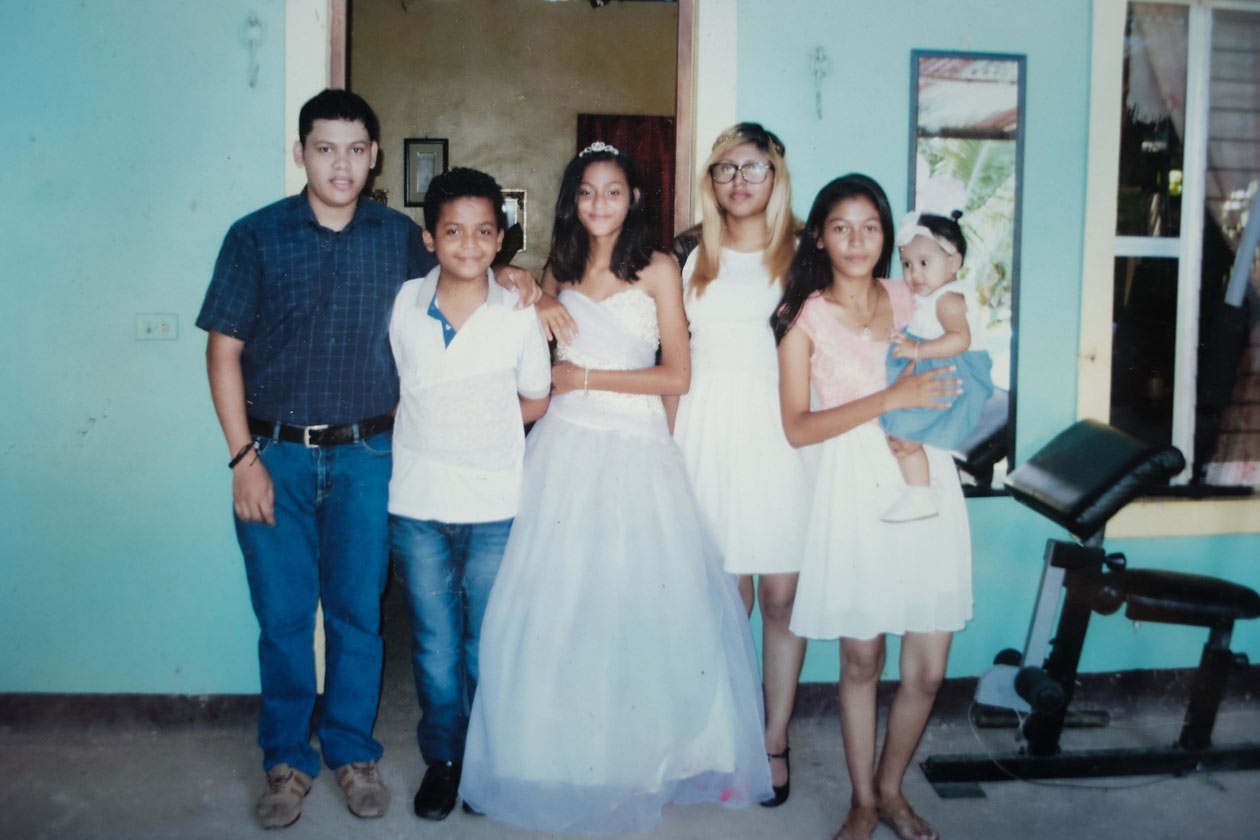 "She's alone there, and many of the prisoners who identify as Sandinistas have beaten her. Also, the police themselves have tortured her physically and psychologically. They've demanded that she give them the names of the protest leaders, when she's only raised her voice in protest. She's no criminal. They threaten her, saying that they're going to do something to her sisters, that they're going to take her father's pension away and refuse to give him dialysis for the chronic kidney failure he suffers from," reveals Dulce Briceno.
Her mother is thankful for the solidarity of many women. "I feel supported, and now I know that we women can join together in one united cry of freedom," she believes.
She's also surprised by her daughter's strength.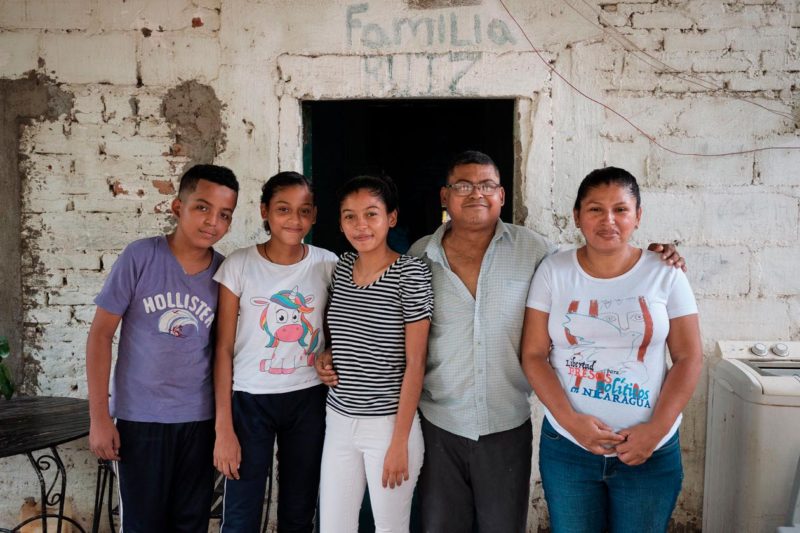 "At times, she feels sad and cries, but she's strong because she believes that her struggle will be valuable for the future of Nicaragua. I wish I had the courage that my daughter has," she reflects.
In another letter that Maria Guadelupe wrote from prison, she asked the university students to unite and continue protesting for the freedom of the political prisoners. "I want to get out of here already," she pleaded.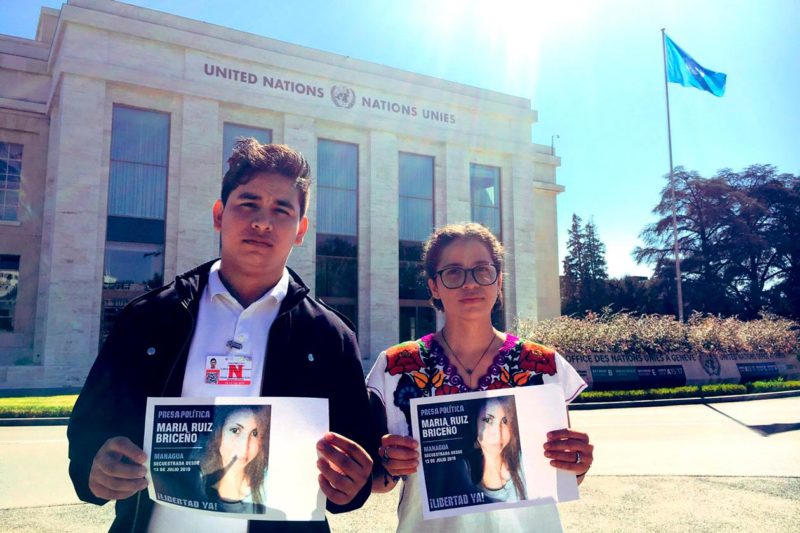 "I'm here protesting in a peaceful manner. They already took my clothes away because I wrote on them: 'Political Prisoner'. I wrote on them that way because they insult me a lot and say that there aren't any political prisoners. As a form of protest, I wrote on my shirts, my uniform, to make it clear. As punishment, they took them away, but they're not going to shut me up," she denounced from jail.