Matanzas, Cuba: More than Beautiful Bridges
Photo Feature by Jenny Cressman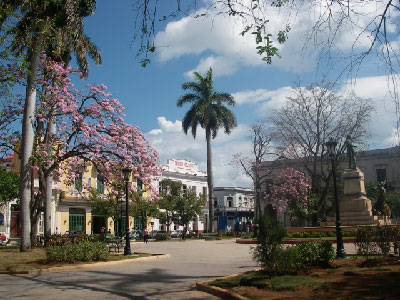 HAVANA TIMES — Matanzas, the capital of the Cuban province by the same name, is a small city with a big history.
Since it was first settled in 1572, it has become known by numerous nicknames, including the City of Bridges, the Venice of Cuba and the Athens of Cuba. When it was founded in 1693, however, it was called San Carlos y San Severino de Matanzas. Translated from Spanish, the name "Matanzas" means massacre or slaughter.
This unusual name is said to come from an incident involving Spanish soldiers who wanted to cross one of the many local rivers to attack an aboriginal camp on the opposite shore. Since the Spanish had no boats, they pressed some native fishermen into service. But, when they reached the middle of the waterway, the fishermen tip the boats and most of the Spaniards were drowned, dragged down by their heavy metal armor.
The city's nicknames have much more pleasant origins! It came to be called the Athens of Cuba because of its significant role in the country's cultural development. Although Matanzas may no longer be a Mecca for poetry and theatre, it still has a wealth of musicians, many who perform regularly in the resorts of nearby Varadero. It also remains rich in its Spanish and Afro-Cuban heritage, both of which played key roles in its growth.
Its other common nomenclatures – the Venice of Cuba and City of Bridges – have more obvious derivation. Matanzas has a grand total of 17 bridges spanning three significant rivers that snake lazily through the metropolis: Rio Yumuri, San Juan and Canimar.
Curving around three sides of the Bay of Matanzas, the city is 90 km east of Havana, 32 km west of Varadero and less than 15 km from the busy Juan Gualberto Gómez International Airport.
It sports an eclectic selection of cultural sites, from an infamous mummy and a surprisingly interesting pharmaceutical museum to the San Severino castle and the Bellamar crystal caves, which is Cuba's longest continually operating tourist attraction.
Matanzas is also one of the stops on the country's international book fair tour as was taking place when I took some of these pictures.
Its colorful history may have faded and, these days, Matanzas may seem like a sleepy little burg but it still has a lot to offer!

Click on the thumbnails below to view all the photos in this gallery. On your PC or laptop, you can use the directional arrows on the keyboard to move within the gallery. On cell phones use the keys on the screen.