Max Cruz of Ometepe: "I Would Protest Again" for Nicaragua
This man from the Island of Ometepe says: "We are the garbage in the eye of Ortega"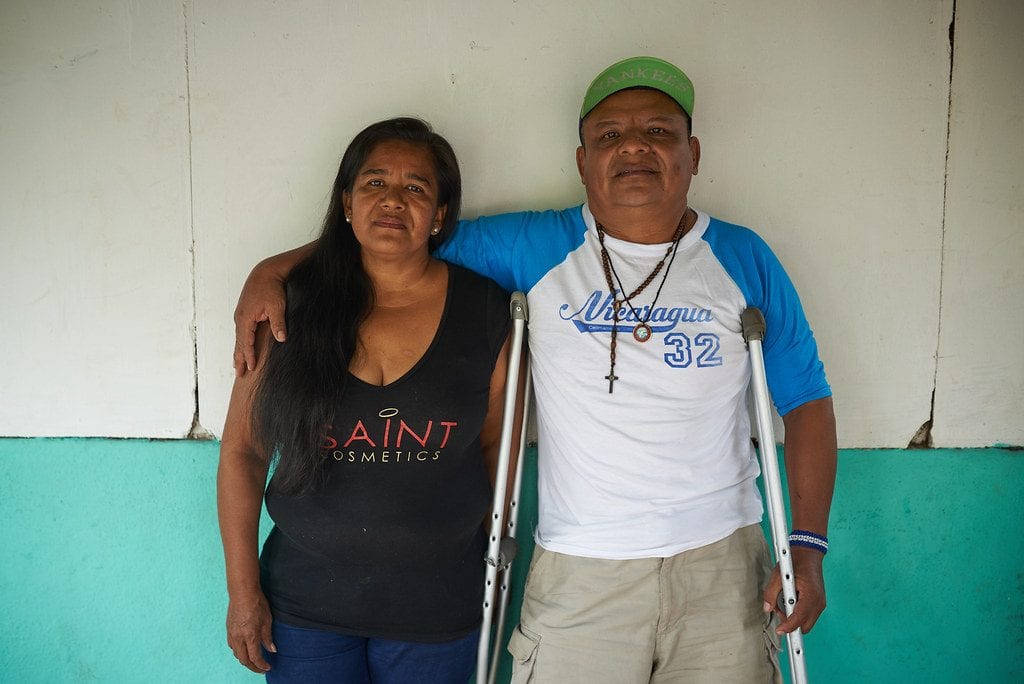 They burst into and fired on his home, detained him with his wife, fractured his leg with kicks and while he was in jail his brother committed suicide months later due to political persecution.
By Maynor Salazar (Confidencial)
HAVANA TIMES – The officers detonated two contact bombs inside the house of Max Cruz, on Ometepe Island, and the smoke spread through the house. Cruz looked out of the window and watched the police deployment. "They are coming to kill me," he thought. His house was burst- with AK-47 fire, one of the bullets grazed his chest and blood began to flow abundantly.
Max Cruz was illegally abducted on October 8, 2018, along with his wife Marbi Salazar and in front of his three underage children.
In what was the paradisiacal Ometepe Island, a similar operation had never been seen before. Five police pick-up trucks full of riot police positioned themselves across the street, guarding the neighboring houses, so no one would record the attack, and heavily armed, they fired against the house of Max and Marbi.
Cornered by the shots, Max asked his wife to hand him a machete. She threw it and he grab it, but in the movement, another bullet struck him in the right foot. The agents manage to enter, firing indiscriminately.
The policemen tried to take the machete away from Max, and in the struggle, he and an agent were injured. In seconds, they disarmed him, handcuffed him, beat him and dragged him into the street. On the ground, Max noticed that his wife was also handcuffed and had blood on her body.
The agents insulted them, shouted obscene words. She was placed inside the pick-up truck and he was dragged and then thrown into the back. All in front of their three young children.
On the way to the police station of Altagracia, the agents continued kicking him. They did it so hard that they caused multiple fractures in his right leg, and when they got him out of the truck he couldn't stand up. A police chief ordered a doctor from the health center to attend him quickly, because he would be immediately transferred to the capital city of Rivas, and then to Managua.
The prison and the hospital
Almost six months after his illegal capture, Max can tell how the (police) operation took place and his stay in prison. In mid-March, Max and Marbi were released along with other political prisoners, who were taken out of prison by the dictatorship under house arrest.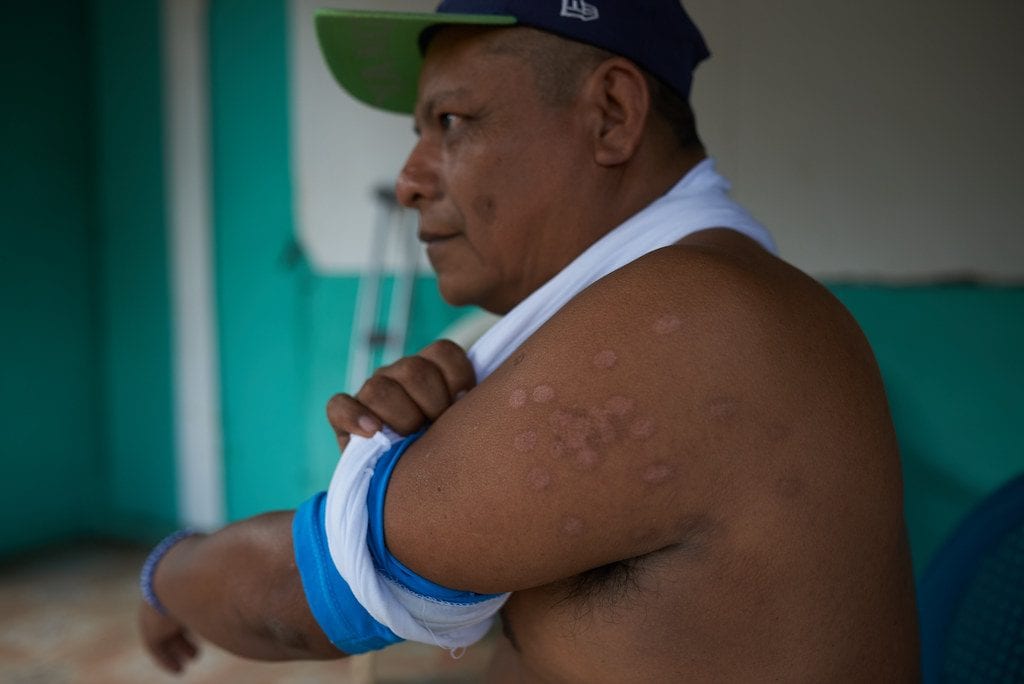 Max still does not understand why the Police used so much violence. Although he is aware of why he was captured. "It was for claiming my rights, for speaking out in a civic march. Myself, and the rest of people from Ometepe, are the garbage in the eye (of Daniel Ortega) for claiming our rights," he says.
Max and his wife were transferred from Ometepe to the departmental police station in Rivas, and then to the infamous El "Chipote" interrogation jail in Managua. Throughout the journey, the officers continued with psychological abuse. "Where are the people that were going to come and save you? They asked him ironically. The policemen loaded their weapons and made jokes about who would kill him.
Upon arriving at El Chipote, Max had lost a lot of blood, and the pain in his fractured leg was unbearable. He fainted and an officer informed her superior, so that he could be transferred to the hospital. "Take this 'son of a bitch' but if it is a lie, if it is make believe, bring him to me and we'll take him to a higher security cell," he threatened.
Max was transferred to the Manolo Morales Hospital, and then to Lenin Fonseca, due to the severity of his fracture. He was hospitalized for 55 days, recovering from the surgery to which he was subjected so he won't lose his leg. But he was not completely rehabilitated, because the Police demanded that the doctors "discharge" him to return to prison, where the officers were unaware of the treatment he should receive and he was tortured psychologically.
Poor medical attention
Max was given pain pills, but not the necessary antibiotics. In the cell he remained in underwear, exposed to mosquitoes and infections.
"They say there was a doctor, but the truth is there was none. They only say that to feign, because they never took me to a doctor. They only took me to the first appointment on January 18 and then they moved me to La Modelo," he stated.
In La Modelo prison, Max's situation did not change. Although he received medical attention from a doctor, the authorities did not allow him to have his medicines at hand, nor did he go to appointments with the specialists. "The doctor once told me: 'If it were up to me I would take you in my car, but it does not depend on me, I receive orders from above," he says.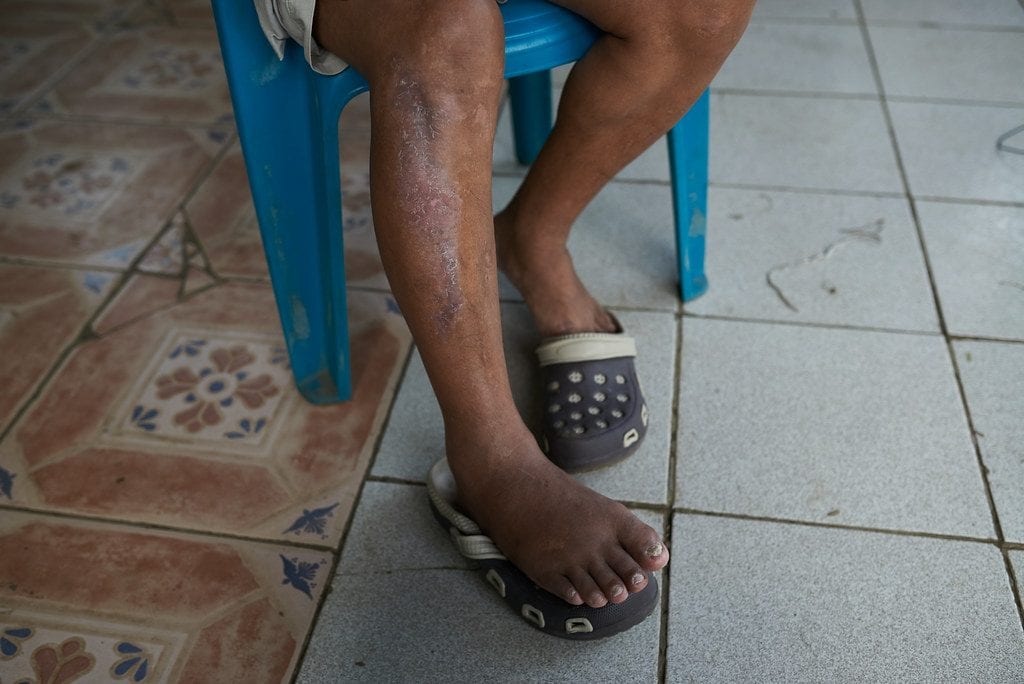 In prison gallery 16-1, Max won the affection of the other political prisoners. It was they who helped him during the most difficult times, demanding his medicines and requesting his departures to medical appointments. Most of the time it did not work, so he only took pills to control the pain.
"I did not receive the appropriate treatment in El Chipote or La Modelo. Sometimes we were not given the treatments. They only gave us ibuprofen and this did not help me at all. They only let medicines in when they felt like it. I realized that there, being sick, there is no permission for anything or anyone, no matter how serious, because I was not the only one in a bad condition, there were a lot of people ill," he describes.
The departure from La Modelo
On March 15, at three in the morning, several cellmates arrived to inform Max that the guards were looking for him. The guards told him that he had to leave the cell, but did not tell him he would be released.
"I asked them why they wanted to take me out and under what conditions. I asked them if I was free, and they did not answer anything. I told them that if I went out, I was going with my personal things. I took my time and I already had an idea that I was going to leave La Modelo.
My companions were very happy. Even though they were not the ones leaving, they were happy, because it was one of the things that they asked for, that they would release me because of my health condition," he detailed.
Max signed some documents that vouched for his release of prison, but not his complete freedom. He left from prison under the family coexistence (house arrest) regime. Then they put him in a Hilux pick-up truck that went to the women's prison "La Esperanza" (Hope), where his wife was imprisoned. After a few hours he left with Marbi for Ometepe.
"The happiness of my family was the same as the happiness of the Ometepe Island. On that day people called me from everywhere, from Costa Rica, Europe, and the United States. Many people who were following my situation through social networks called me. They could not believe it," he confesses.
The death of his brother
Two days before the police captured him, his brother Jose Cruz Gutierrez, expressed his admiration and respect for his determination and drive in each march that took place on the island.
But while Max was in prison, the political persecution did not stop on Ometepe and Jose committed suicide on February 12, at the home of some relatives in Managua. He had left Ometepe, because the police were chasing him for participating in the marches.
Max found out days later, when his lawyer informed him during a visit. He was very sorry that he could not attend his funeral. As with other political prisoners, the dictatorship denied him a special permission to attend the funeral.
"We were together in this civic struggle for Nicaragua, for future generations, for our children, for our families. To have lost my brother hurts me. I denounce this and hold the dictatorship of Mr. Ortega and his cohorts responsible for the death of my brother," he said.
The siege continues
After the release of Max and Marbi, several police patrols have arrived to besiege his house. They stop at the corner, turn on their lights and then retreat. Their children have some psychological traumas from the brutal capture that their father suffered. After their return, little by little they improve.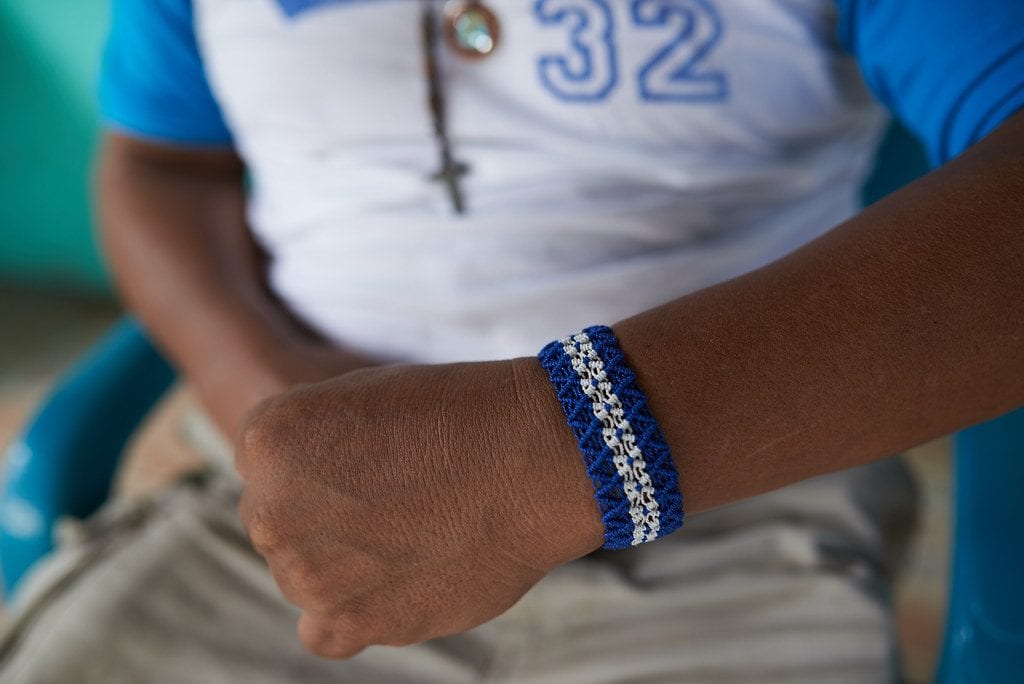 Max does not agree with his change of prison regime. He believes that at any moment the police can return them to prison, not as political prisoners, but as criminals. "They have power, they control everything," he says annoyed.
Neither does he believe that Daniel Ortega has the political will to take Nicaragua out of the social, political and economic crisis, caused by his massacre, which has left 325 confirmed dead, more than 800 political prisoners and thousands of wounded.
Would you protest again? I asked him.
Without hesitation, Max responds: "For the good of Nicaragua, for the sake of future generations, for the sake of my children, their children and the children of all Nicaraguans. I would protest as many times as necessary."