More Than a 100 Baseball Players Have Left Cuba This Year
Por Francys Romero  (OnCuba)
HAVANA TIMES — At the close of September, Cuban baseball broke a new record: 102 players have left the island in the course of nine months.
No more than 100 players had left the country within a year ever before in the history of Cuban baseball (in 2014, some 60 players did so).
Ironically, this migratory increase has taken place at a time when wages are rising and foreign contracts are being signed, under the new policies adopted by the leadership of the National Sports and Recreation Institute (INDER) and the Cuban Baseball Federation (FCB).
"The reasons many players are leaving Cuba now have to do with money," Ben Adler, from Baseball America, told OnCuba. "Cuban players are seeing the contracts that their former teammates are signing with Major League teams and they believe their lives can change by signing with an MLB team."
Emigration by baseball players to the United States dates back to the early 20th century. Following the triumph of the revolution in 1959 and despite the political divorce between the two countries, a passive flow of players was maintained from 1960 to 1990 (a phenomenon the Cuban Adjustment Act encouraged). This year's figure, however, is quite startling.
"Stars like Yoenis Cespedes and Jose Ariel Abreu have signed big contracts, and even players who weren't that great in the Cuban National Series, such as Pablo Millan Fernandez, Roberto Baldoquin and Yoan Lopez, have managed to secure million-dollar MLB contracts. This explains why so many players – many of whom may not get a contract or get one for very little money – are leaving Cuba at an accelerated pace right now," Badler adds, referring to the growing number of contracts being signed by the Major Leagues.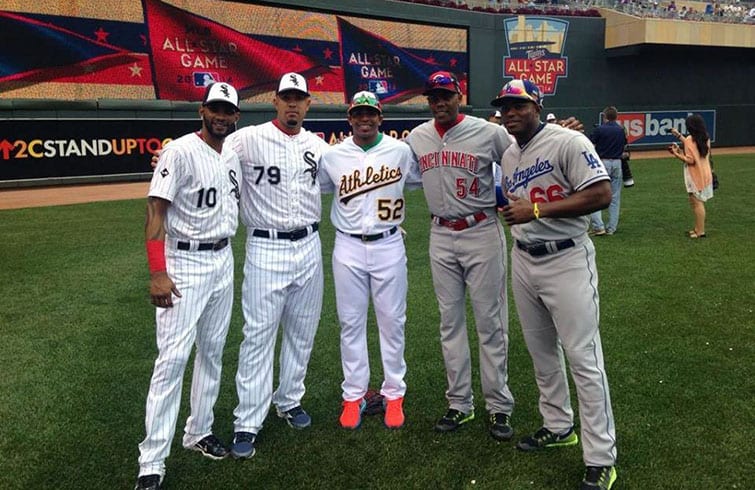 "I believe that's a social problem and not, like some say, people chasing after dreams. It's inevitable, Cuba's National Series is declining in quality and Cuban players aren't as motivated as before. Many deserve to play better baseball," Ernesto Noris, a former pitcher for Havana's Industriales team who played at the last World Baseball Classic tournament with Brazil, tells OnCuba.
Intentional or not, many in Cuba believe that, behind the hype surrounding Cuban athletes abroad (and through the expectations raised by major contracts), is an attempt to dismantle one of the symbols of the island's socialist project: amateur baseball.
Putting aside all "paranoid conspiracy theories," the situation created by US laws, which make any opportunity to play in the Major Leagues dependent on breaking financial ties with Cuba is also a political tool being wielded in a well-thought-out game.
"I don't understand why they mix everything with politics. To play in their leagues, I have to become a deserter. So, the MLB isn't for everyone," says Yoan Carlos Pedroso, who has played in Italy and Mexico.
"I'm now playing in the Pacific and northern Mexican leagues, but I can't play in the Mexican League as such because it belongs to the MLB. It's also true that my generation, which is in Cuba, patiently waited for a change, and that they always told us we'd play with the best," Pedroso added.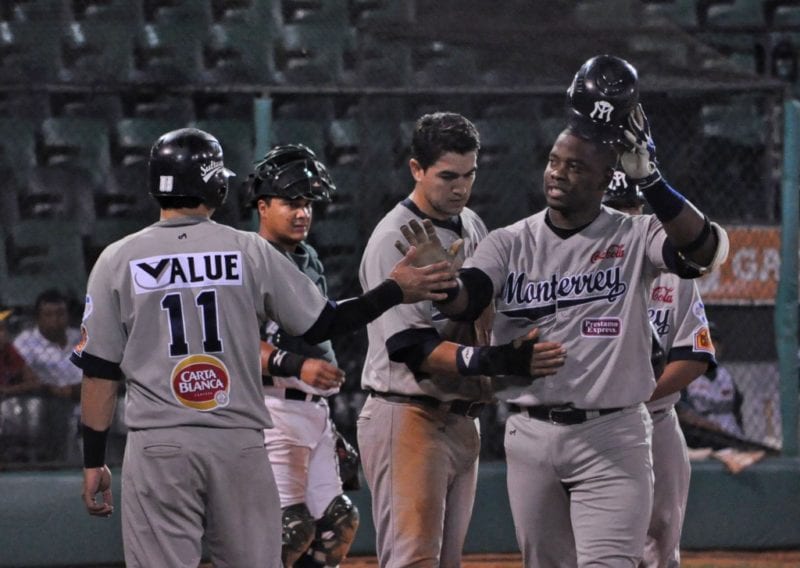 After not making it in MLB, Michael Abreu went on to succeed in Mexico and Japan.
73 of the 102 baseball players who have left Cuba in 2015 are under the age of 25, talents whose potential many sought to harness for Cuban baseball. The group includes prospects such as Norge Luis Ruiz, Vladimir Gutierrez, Yusniel Diaz, Julio Alfredo Martinez, Lazaro Alonso, Jorge Oña, Omar Estevez, Cionel Perez, Pedro Duran, Randy Arozarena, Yordanis Linares and Eddy Julio Martinez.
Many believe that the only aim baseball players reach for is the MLB. But, in recent years, Ernesto Molinet, Norberto Gonzalez, Pedroso, Rolexis Molina, Rolando Meriño and Michel Enriquez have played in other leagues.
Perhaps these athletes understand that not all players who emigrate get a change to sign contracts. Be it because of talent, age, mismanagement or problems having to do with agents, only one of every five players selected during the amateur drafts make it to the Major Leagues.
"I estimate that only one out of 10 players who leave Cuba sign contracts. Some sign them for, say, US $100,000, because the teams need to stock up their farm clubs," New Herald journalist Jorge Ebro comments in Miami.
This situation, however, has not put an end to the migratory wave. "I'm not afraid of failure, because that depends entirely on ourselves," former Industriales catcher Oscar Valdes, who left in search of the dream, affirms.
The history of emigration within Cuban baseball shows ups and downs. This year has witnessed a remarkable increase in player desertions. Putting a stop to this may be the highest priority of the Cuban Baseball Federation, and it may well be one of the main items discussed during Cuba's upcoming meetings with MLB authorities.