Mudejar Music in Old Havana
By Irina Echarry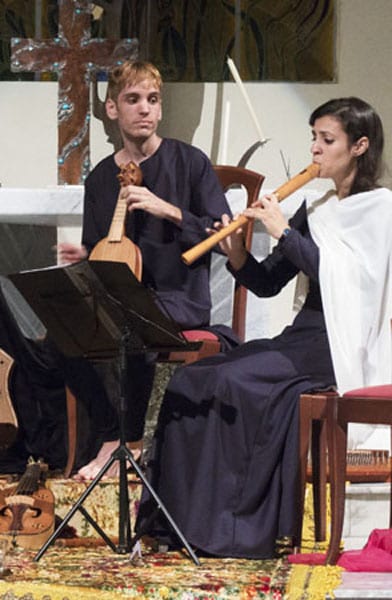 HAVANA TIMES — Recently while walking down dirty streets bombarded by the reggaeton music in vogue, I could not have imagined that, at the corner of the Alameda de Paula, I would be finding an enclave of peace and quiet.
There may not be a better place in the capital to listen to ancient music. The refurbished part of Old Havana, with its stone churches and beautiful glassworks, imbues the experience of being transported back in time through sounds with a unique texture. I was able to confirm this at the San Fancisco de Paula Church, when Ensemble Lauda offered a one-hour concert that combined song, dance and the peculiar instruments of times past.
When we think of Mudejar art, we tend to think of architecture, but the music that arose from a mixture of Moor, Christian and Jewish music is barely known.
Today, the time of vertiginous and aggressive sounds, it was refreshing to hear the soothing, calm and emotional music of Ensamble Lauda: a trip back in time afforded by the sounds of castanets, psalteries, Moorish and medieval guitars, shawms and rebabs.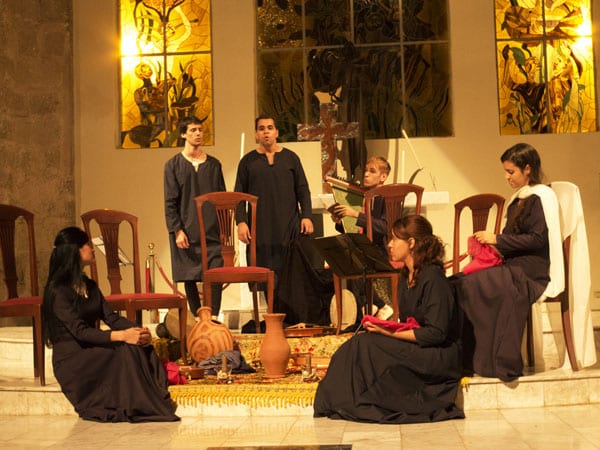 This vocal and instrumental ensemble is devoted to the study and performance of different music genres and styles. Their incursion into this era of music history treats us to recitations of Al-Tatiha, from the Coran, compositions by Alfonso X de Castilla and the poetry of Portugal and Galicia that minstrels made popular.
The constant use of water symbols accompanied the music and spoke of love and friendship, love towards the divine and spiritual love towards others. These simple lyrics – at once modern and ancient – made a deep impression among those in attendance.
Regrettably, not many attended the performance, and those who did were mainly relatives and friends of the ensemble members. Those of us present applauded each of the performances and marveled at the sensuality an grace of 13th century dances.
Click on the thumbnails below to view all the photos in this gallery. On your PC or laptop, you can use the directional arrows on the keyboard to move within the gallery. On cell phones use the keys on the screen.