Nicaragua Crisis Report turns "Incredible Horror Novel"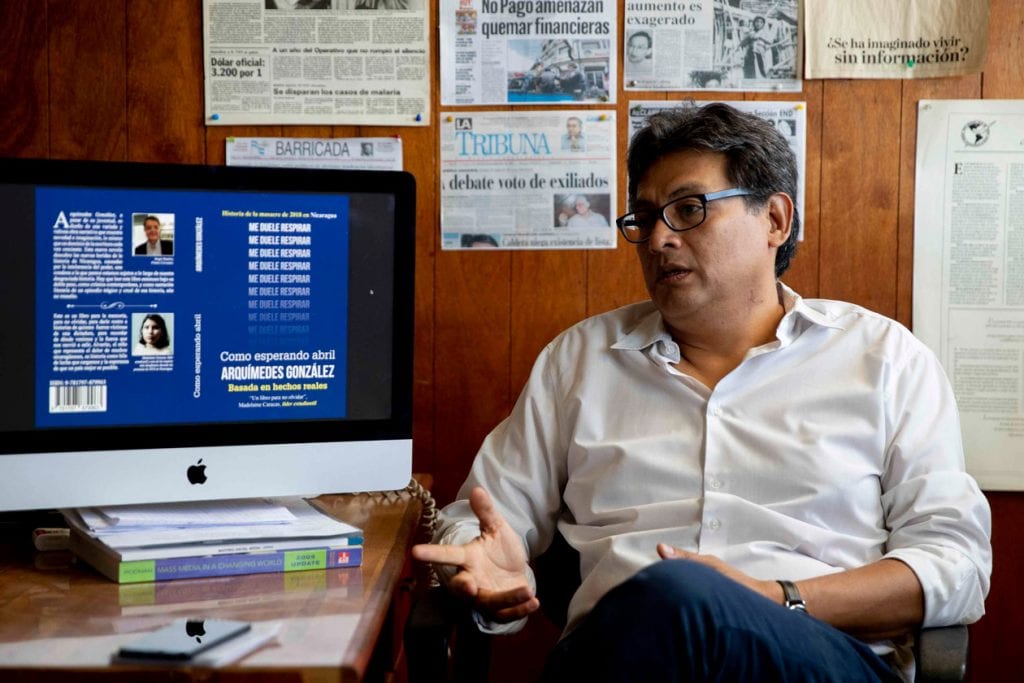 It is a novel-report titled "Waiting for April," which the author classifies as "tragic realism."
By Wilder Perez (EFE- Confidencial)
HAVANA TIMES – The novelist and journalist Arquimides Gonzalez, winner of the Rogelio Sinan Central America Literary Award 2011-2012, wrote his first novel about the crisis that Nicaragua still lives and what came out was an "incredible horror" story.
In the book titled "Waiting for April," which the author classifies as "tragic realism," as the bad experience of a whole country surpasses the imagination since the social outbreak of April 2018.
The at least 325 dead, the disappeared, hundreds of prisoners tortured, thousands of wounded, tens of thousands in exile and hundreds of thousands in unemployment, are a summary of what Nicaragua has been living since the social explosion of last April, amid protests against the regime of Daniel Ortega.
"What has happened in Nicaragua overcomes fiction, it is already a tragic realism that Nicaraguans live in. It is a horror soap opera that never ends," says Gonzalez, in an interview with Acan-EFE.
The massacre and the pain
The author of "Swimming classes" narrates in his most recent work cases like that of a group of university students attacked with war weapons for more than ten hours in a church, an exemplary teenager who survived a sniper's bullet in his throat; but died because he was denied medical attention, or that of an entire family with two babies burned alive for allegedly refusing to collaborate with the police.
Each one of those events has been verified and documented, but the fact they were ordered by the authorities makes them more atrocious, even to Gonzales himself, finalist of the Medellin Negro 2015 IV Crime Novels Contest, it seems unbelievable, even after having written it with journalistic rigor.
"I sometimes thought that nobody would believe it (…) when you depict it, you say: is it possible that a government that calls itself socialist, that calls for love and peace, sends shock groups and armed police to attack the civilian population," comments the author of "The Death of Aquarius," one of the most successful books of Amazon in 2012.
Preserve the historical memory
Precisely, to expose reality and contribute to the historical memory of Nicaragua, was one of the reasons why Gonzalez took a challenge that writers do not always take: make a novel about an ongoing event.
"Since 2007 (Ortega's return to power) in Nicaragua a "post-truth" was established that was willing to show only a part of the country that did not exist, and that was demonstrated in April, it was a country that was demanding a lot of things, it was a poor country, full of social injustice, of arbitrariness, it was just a pressure cooker," he says.
A massacre that must be told
It was July 13, after the attack on university students, that the author of "Two men and one leg," decided to write about the crisis in Nicaragua.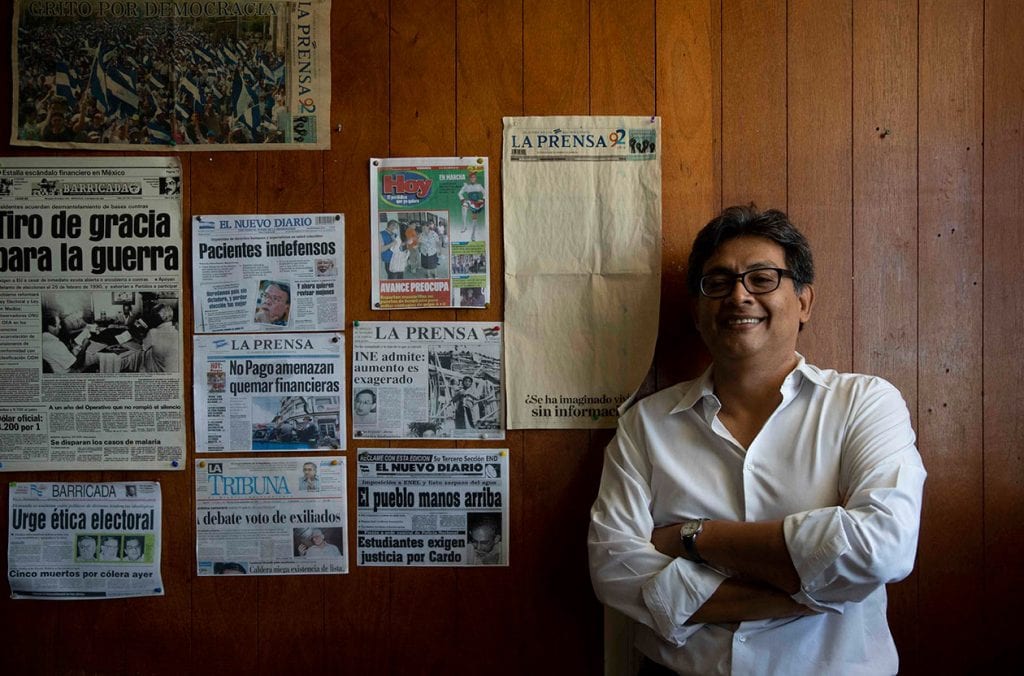 "I saw a narrative that tried to distort reality, and that is still there, but I think that people should know and understand the truth about what happened in this country," insisted the writer, who compares Ortega's administration with that of Pinochet in Chile or that of Stroesnner in Paraguay.
Gonzalez also explains that the Nicaragua tragedy was not sudden, since for many years "there were abuses, what happens is that everyone fell silent, it suited a lot of people to do business, to have political connections."
"Nicaraguans have lived a part of the dark history of humanity, where they order to kill human beings," laments the author who won the IV International Crime Novels Award, 2011.
But this is an unfinished story, in the end, that month of April in which Nicaraguans thought that Ortega would fall, is still pending, and that is the reason why Gonzalez is working a trilogy.
The first part can already be purchased on Amazon, and in March the printed version will be available at bookstores.
Gonzalez's book is easily identified by its blue cover, and in white the heartbreaking phrase of adolescent Alvaro Conrado before dying: "it hurts to breathe."