Nicaragua: Political Lynching of "Water Carriers" Set for January 30th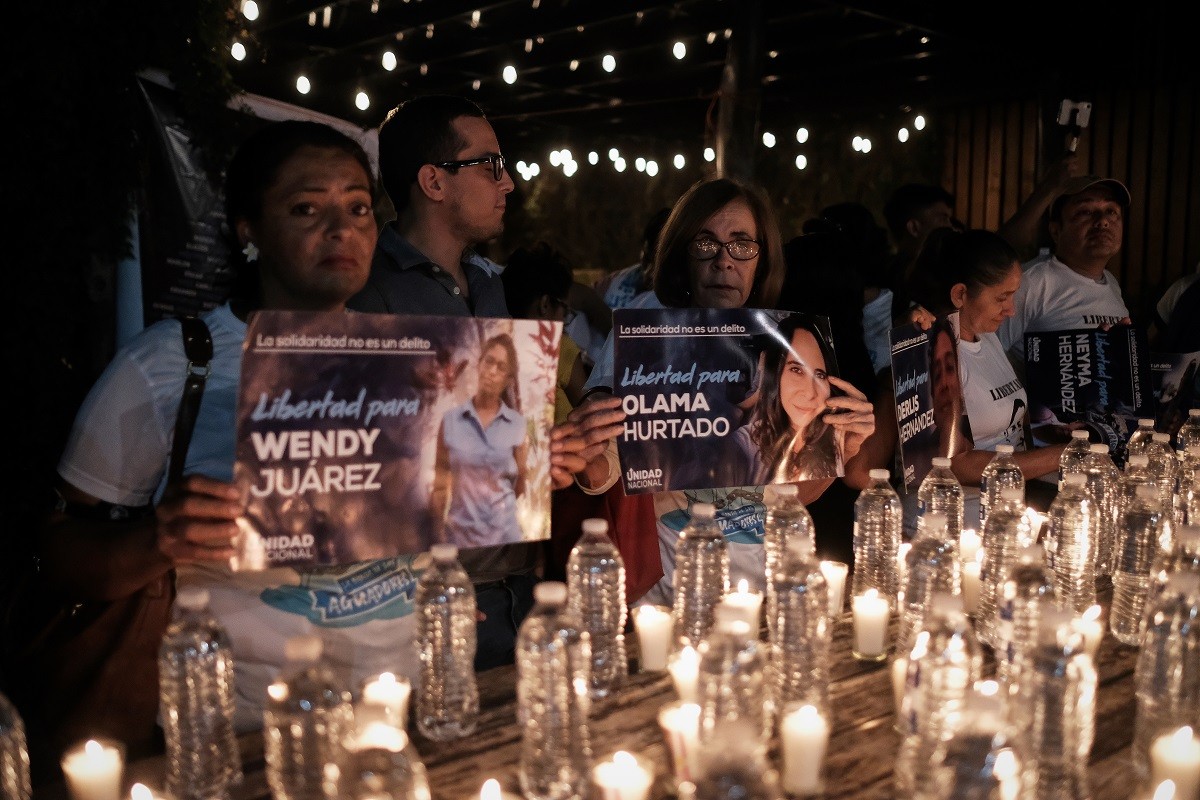 In the late night hearing, the judge rejected defense motions and keeps the 16 hostages in prison. Relatives demand Christmas without political prisoners.
By Ivan Olivares (Confidencial)
HAVANA TIMES – The 16 citizens arrested for bringing water to the mothers who were on hunger strike in the San Miguel Arcangel Church, in Masaya, were presented before a judge on the night of Saturday, November 30, who scheduled their trial for January 30, 2020.
The Nicaraguan Center for Human Rights (CENIDH) rejected "this flawed judicial process against 16 young people who all they did was to show solidarity," with the mothers.
The hearing lasted until approximately 2:30 am, because "prior to it several defense motions demanding dismissal for violations of the Constitution and due process were heard and rejected, informed one of the defense lawyers.
Attorney Julio Montenegro and several of his colleagues expressed their surprise for the day and time (Saturday night) at which the hearing was scheduled. They all decided to appear to confront the prosecutors and judges of the regime, determined to condemn for "illegal arm trafficking" the young people who only carried water bottles for the hunger strikers.
While the 16 faced the judicial machinery of the regime, that de facto condemned them to spend Christmas in jail, about fifty relatives of political prisoners organized a vigil to demonstrate their claim for "a Christmas without political prisoners."
In the surroundings, just over a dozen police patrol vehicles were closely following their activity.
We were hoping to be present at the hearing of the youngsters, and if they wouldn't let us in, we planned to hold this vigil to ask for a Christmas without political prisoners. For all, not only for these last 16 political prisoners. We demand that everyone is released," Darling Hernandez, relative of the prisoners Melvin Peralta and Derlin Hernandez, told Confidencial.
"This is an act in solidarity, not only with the water carriers, but with the 161 political prisoners and seven missing citizens," said Mrs. Grethel Gomez, mother of inmate Hansell Quintero.
"As relatives, we know the pain that is felt to have someone in prison, in this case, my son. We don't want any more repression, and we will work so that this Christmas there are no more political prisoners in the jails of Nicaragua," she promised.
"This is our way of asking the government to show its love. Enough with that false narrative. You cannot hide the sun with one finger. There are 161 political prisoners in jails, and they cannot criminalize them all," she added.
We are citizens
The mother challenged the president and his wife "to show that they have peace and love by releasing the political prisoners, and allow the entry of human rights organizations, so that they validate both those [the government] says are their victims, as well as our victims."
"All Nicaraguans are victims of this dictatorship that sees us as their property, as an animal within their farm, but we have feelings, we have values, and one of those values is solidarity. That's why we say there should be no family that has a political prisoner this Christmas."
Regarding the strong police presence spread out around the site chosen for the vigil, young Darling Hernandez said that "we are always harassed by guys in motorcycles, taking photographs of us, that follow us where we go, but if we want to be succeed we have to carry on in spite of that."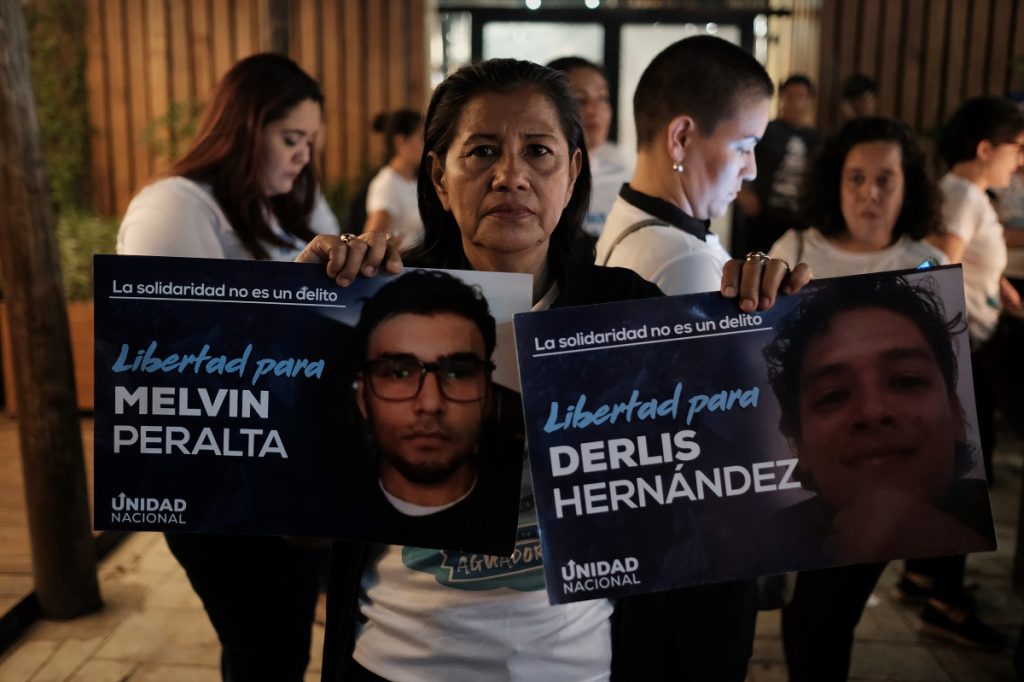 She explained that they no longer feel fear in a personal capacity "because this is daily. Since our relatives were taken prisoners, they harass and persecute us every day, so that you get used to it a little, and even if we are afraid, we will no longer be intimidated, because we will not rest until all the political prisoners are released," she assured.
"Yes, there is fear that they can take revenge on them because we are here demanding their freedom. None of us asked to be in this, but somehow, I believe that all Nicaragua—not just us—has that fear," she admitted.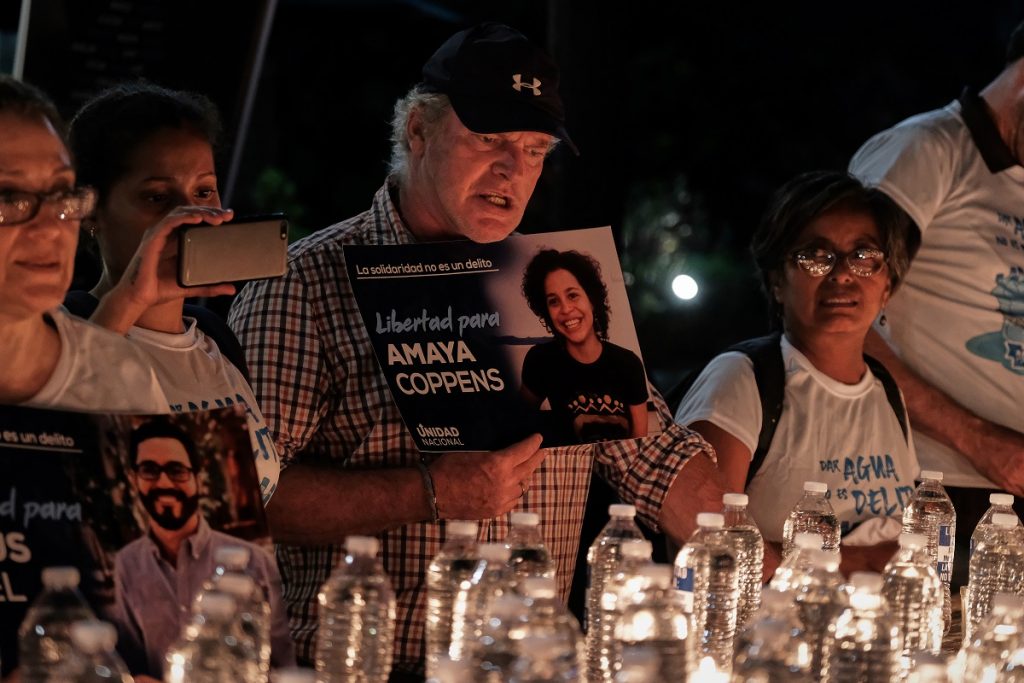 Federico Coppens, father of re-incarcerated student leader Amaya Coppens, is having to relive the ordeal of looking for his daughter in the courts and prisons of the dictatorship (after she had already been released in June). "It's like a nightmare that returns again and again," he noted.
The father understands that, beyond the hunger strikes and protests, the way out of this situation will come in a specific way: "The trial is a political process, for that reason the solution has to be political," he said emphasizing that "we cannot expect anything from the judicial system."
Christmas with political prisoners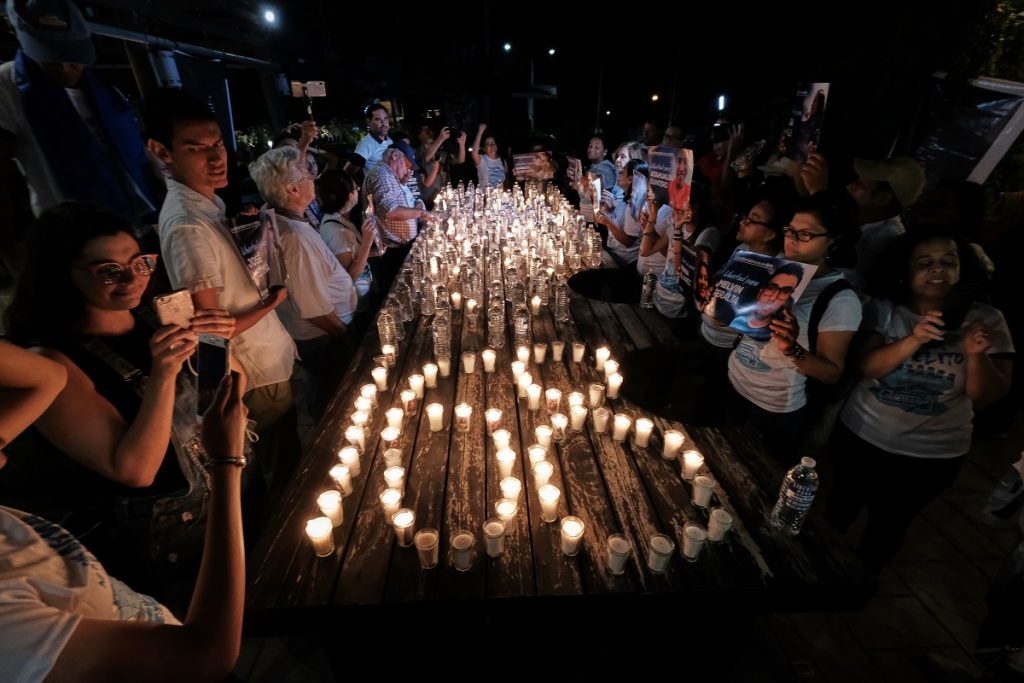 "Our sons and daughters, brothers and sisters, fathers and mothers, are in prison for thinking differently, for pretending to exercise their constitutional right to protest, for trying to exercise their freedom of expression and even religion," they said.
They see how the entire state apparatus subordinated to Daniel Ortega has colluded to invent charges and fabricate evidence, with the stated purpose of condemning them… if he is not previously forced to use them as negotiating chips.
Therefore, in addition to demanding "the immediate and unconditional release of all political prisoners," they ask the people of Nicaragua "to join us in a campaign to achieve a Christmas without any political prisoners. Not one, not even one, should remain in the dungeons of the dictatorship. All political prisoners must be released," they demanded.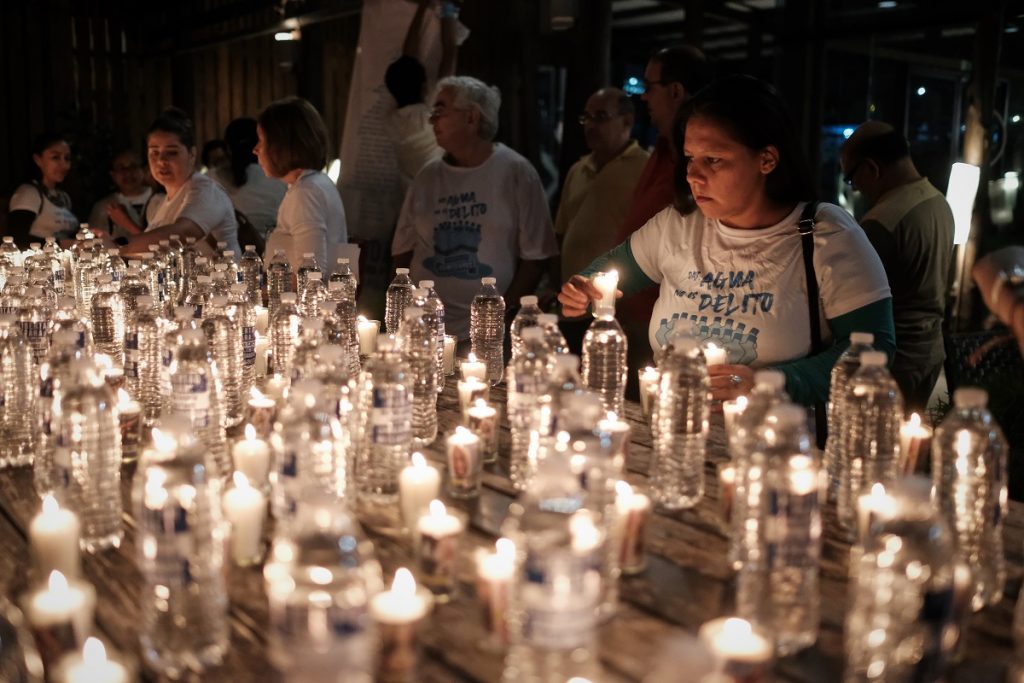 They also demand the presence of the Inter-American Commission on Human Rights and the Office of the UN High Commissioner on Human Rights, "so that they will verify the situation of our family members, as well as the persecution suffered by the released prisoners and the violation of the human rights of Nicaraguans."
Finally, they ask "priests, religious men, religious women and pastors, to dedicate their worship, services, masses and prayers to the freedom of all political prisoners. We ask every Nicaraguan for an action every day of this month of December so that our relatives are released," the statement concludes.