Nicaragua's Political Prisoners: Released but Besieged in Their Homes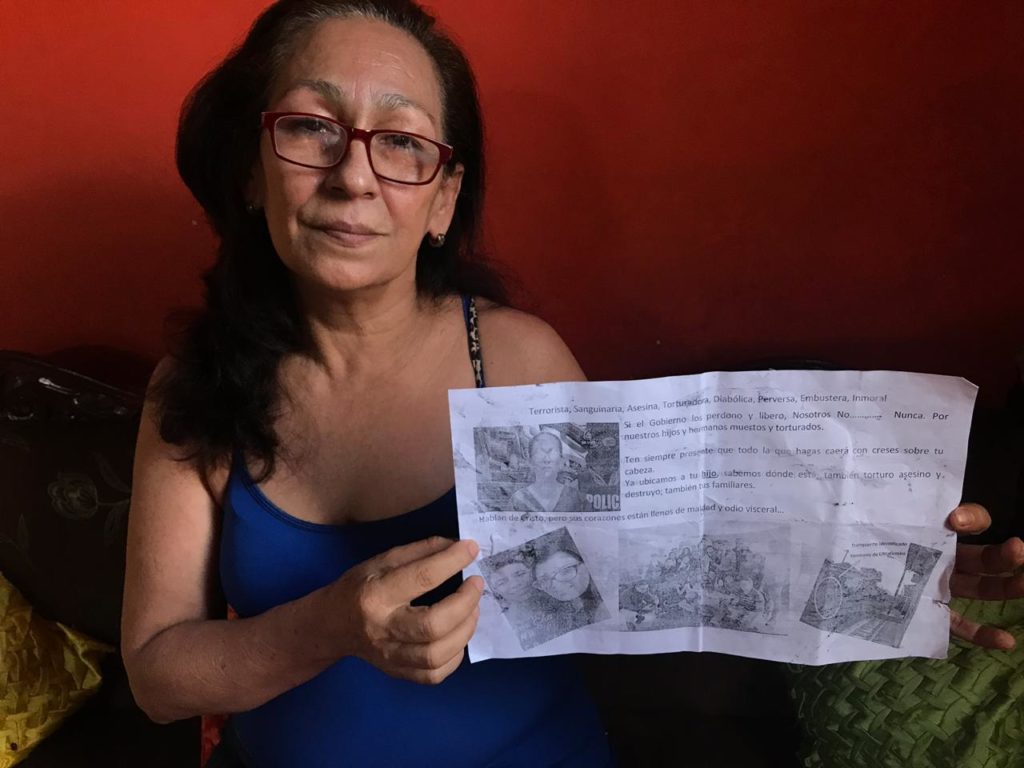 By Ivan Olivares (Confidencial)
HAVANA TIMES – Beginning practically the very day they were released from prison, the now ex-political prisoners continue being hounded by the police and harassed by the paramilitary. Their lives and their safety are under near-constant threat.
This new stage of persecution is characterized by old strategies such as the constant visible presence of police officials, threatening graffiti, or flyers glued to the homes of the besieged former political prisoners. There are also some newer tactics, such as punishing those who support the freed prisoners.
The siege that Byron Estrada and Delmys Portocarrero are undergoing is of the first, standard type, while that inflicted on the married couple Sebastian Martinez and Maria Gabriela Teran, friends of merchant leader Irlanda Jerez, shows that the regime remains ready to do anything to take revenge on the prisoners they were forced to free with their spirits unbroken.
Yesenia Estrada Mayorga, Byron Estrada's mother, told Confidencial that within a half hour of his arrival home, they suffered "a horrendously frightening provocation," in the form of seven, ten, eighteen patrol cars in the street in front of their house. "Now there are only two patrol cars with members of the riot squad and police in them," she stated on Sunday afternoon.
"That's how it's been since June 11th at 11:30 when my son returned. They [the police] arrived at 12," she specified, commenting that "on Wednesday we made the denunciation via the media." This week, they're ready to present their case before the entities that safeguard human rights, such as the Inter-American Commission for Human Rights.
She recalls that one time when her son went out, the uniformed figures began calling him a "coup plotter, a terrorist, an assassin." Meanwhile, at night high-powered motorcycles bathe the house with glaring light from their headlights, or else it's a grey pick-up with a yellow strip that follows them and hounds them day and night.
Her son's reaction is to tell the worried mother "not to be afraid of them. If I wasn't [scared] when I was in the La Modelo prison, I'm not going to start being afraid of this group."
"If they released them based on a law of pardon, then why are they hounding them?" wonders Yesenia, Byron's mother.
In speaking of the aggression that they suffered last Saturday in the Leon cathedral, she felt that "It was a set-up to kill the kids. Three men with knives and machetes were following them. They brought in cane-cutters in buses to kill them," she asserted.
Acts of Revenge
From Carazo, Delmys Portocarrero recalls that she's been at home since February 27, "but we don't sleep well, because of the harassment. Between April and May, they've visited my house a number of times," she states.
She remembers that when the honking began to celebrate the release of the most recent group of the regime's hostages, "I went out on the street to yell, "Long live Nicaragua!"
Immediately, the paramilitary who had taken up positions around her home advised the National Police, who sent several patrol cars with uniformed officials.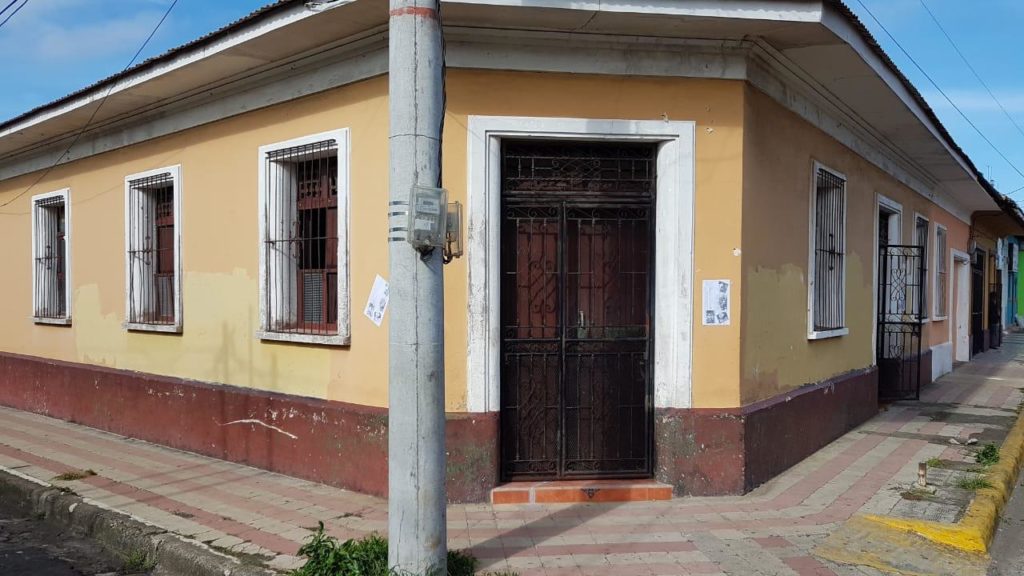 "A number of them entered my house saying that they had come to guarantee my safety and that of my family. Once inside, they told me that the Comandante [Daniel Ortega] had pardoned my crimes, that the Amnesty Law covered me, and that I should join in on the meetings that they [the Police] held," she told Confidencial.
Her response was that these officials should pay a visit to those who were harassing her, since that's who the amnesty law referred to. "I told them that I had been the victim of an illegal abduction, and that there was nothing to pardon me for. They should be asking me to pardon them."
On Sunday morning after this, things went further, when little papers appeared pasted on the walls of their house saying that they know where her son is. That they we're all assassins, terrorists, delinquents; that they were going to make them pay, and that they have her whole family marked.
On Saturday morning, June 15, Irlanda Jerez denounced on social media that her friends Sebastian Martinez and Maria Gabriela Teran had had their car taken away, in what she called, 'an act of revenge'."
"I want to remind you that this couple were the ones who transported me the day of my supposed liberation on Tuesday, June 11, and they were well identified." As a result, she declared, the seizure of their vehicle was a way of extracting vengeance for having helped her.
Martinez, the affected husband, stated that officers had arrived, "stating that the vehicle was on a list for capture, without offering any explanation or leaving any documentation. We don't know their motives. We don't know the causes. Only that the tow truck was taking it off. There aren't any reasons or justification. I don't know what's going on."
The vehicle had been parked in front of the couple's Managua business. The affected parties hoped that some information would be forthcoming.