Patricio Amaro and His 'Sweet Madness'
Musical Bridge from Cuba*
Osmel Almaguer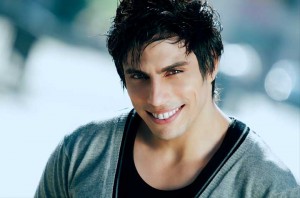 HAVANA TIMES — Patricio Amaro has emerged with one of the strongest musical ideas in recent years. Making himself known at the beginning of the 2000's, he has periodically succeeded in getting his songs listed on the hit parade.
He enjoys both the widest and most heterogeneous public preference as well as critical acclaim. One example of this was the nomination of his second CD "Dulce locura" (Sweet Madness) at 2010 Cubadisco music awards in Havana.
Patricio entered the Cuban music scene in a somewhat peculiar manner by performing two songs on request that resulted in much more success and popularity than he expected.
The first was for the television program La otra geografía (The Other Geography), through which he achieved a weekly TV presence that would help a great deal in promoting his career.
He then composed "Verano para ti" (Summer for You) in response to a call by a contest in which well-known figures of Cuban music were participating and in which his song was the winner. His composition was performed by Patricio in association with the groups Moncada and the Cuban rap group "Cubanos en la red."
His song "A donde vas corazon" (Where are you going my love), which is the title track of his first CD, is also part of the soundtrack for the film Kangamba, a work that he produced along with Edesio Alejandro.
His second album, entitled Dulce locura (Sweet Madness), is composed of a number of rhythms. Among them is remix, rock and pop, although he has performed versions of these songs with Caribbean and Latin rhythms.
On this recording, Patrick announced his maturity as a musician, matching his tunes with catchy rhythms using simple but intelligent lyrics, all with a certain degree of his characteristic sensitivity.
His most recent work seems to focus on winning the hearts of young people worldwide while leaving a qualitative mark on what he's doing. As he put it: "I don't want my concerts to be simply presentations. I want to do art, mixing my music with other art forms such as theater and dance. I want my album to help me to never leave the hearts of people."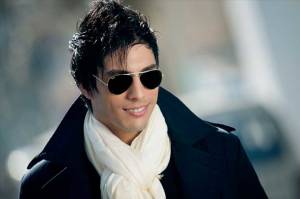 "Dulce locura"  CD: Dulce locura
What madness / from an adventure / every emotion remains lit / my heart remains lit / sweet madness / your body searching for me / you carried me to your air and to your seduction / until you achieved my surrender
What madness / from an adventure / every emotion remains lit / my heart remains lit / sweet madness / your body searching for me / you carried me to your air and to your seduction / until you achieved my surrender
 And I bear on my body / only embraces
To what point does a song written for dancing require deep lyrics. How much does it need to meditate over some transcendental theme? That controversy has always been there. The truth is that this type of music has continued to operate without much conceptual weight, without much questioning, supported by other elements of the music such as the vocal work, the charisma of the singer, any catchy elements, etc.
Band leader David Calzado said that if reggaeton has been capable of mobilizing huge masses of fans around the world, then it can't be such an inferior genre. This mechanistic conclusion holds some truth, but it's always questionable.
However, to make such a claim we would have to begin analyzing each of the concrete manifestations of the genre and to establish an inductive result that characterizes and determines which of its traits that are despicable in practice (profanity, sexually explicit references, violence, sexual and racial prejudice, etc.) could serve to define it.
We could use the same formula with all those rhythms of the world of discotheques, arriving at our own conclusions about them and judging them according to our own values.
Closer to or farther from the disco realm, Patricio's work in "Sweet Madness" is part of that same spirit. He enjoys himself and makes people enjoy themselves on the dance floor. He tells a story of love — whether trivial or not, and perhaps not very original — but he reaches a climax.
(*) A Musical Bridge from Cuba: This is an effort to find new bridges that promote communication between peoples of the diverse regions of the planet.  I will be using simple narration in a series of articles to connect with those who are interested in the messages transmitted by Cuban songs, which due to their limited commercial potential and the difficulties posed by their translation, languish in a state of communicational stagnation – despite their being true jewels of Cuban culture.