Pay Raise Joy in Cuba Amid Tense Economic Times
The average monthly wage of employees in Cuba's public sector will increase from 643 to 1067 pesos (approx. $26 to 43 USD), amid a complex economic situation which is the result of both national problems and shortages and the US tightening down on its economic embargo of the island.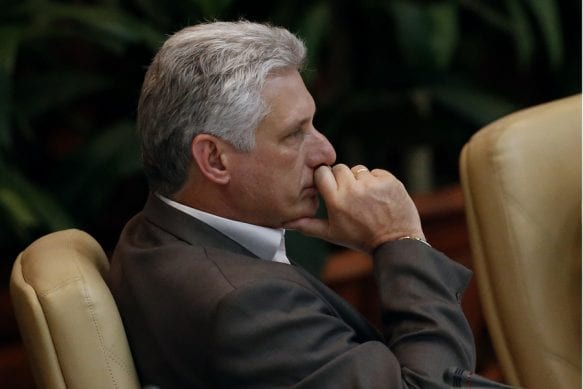 HAVANA TIMES – Cuba is experiencing a climate of growing tension as August draws near. Nearly half a million employees are waiting (somewhere between excited and anxiously) for the day they receive their pay-checks for July. They are waiting for the first benefit of a spectacular pay-rise that the government announced last month for the public sector.
This understandable enthusiasm goes hand-in-hand with the anxiety of knowing how much of a pay-rise they will receive, implying an overall 66% increase of average monthly wages for public sector employees: from 643 pesos (24 USD) which had been maintained since 2017, to 1067 pesos (43 USD). A third of the country's total workforce belongs to this sector and 48% of employees work in the state sector.
Why this move? The government is trying to start the rearrangement process of a deformed wage distribution model, which academics and society have described as an "inverted pyramid". Employees with higher qualifications and a greater contribution to society, were the least paid in lots of cases.
This included teachers and university professors, doctors and health professionals, accountants, employees in public administration, the justice system, culture and the press, who will now receive the greatest pay-rises when they get their July paycheck through.
In one of the many speeches the Cuban president gave to explain this move, Miguel Diaz-Canel said "we will now have a minimum monthly wage of 400 pesos (16 USD) in the public sector, and a maximum of 3000 (120 USD), which will allow us to improve this pyramid which is inverted when it comes to wages."
The pay hike implies an annual outlay of 7.05 billion pesos, as well as another 700 million for an overall increase of pensions (much less in comparison) for over 1.2 million people who are protected by social security.
In order to uphold this investment, the minister of Finance and Prices, Meisi Bolanos, announced that funds that hadn't been made in certain State Budget programs would be used, without increasing the fiscal deficit or putting public services at risk. At the same time, she asked for every government body and organization to contribute towards saving and spending projected revenue efficiently. However, she hasn't given any further details.
The hasty mission to reprogram every paycheck in the public sector and at every government body has also been the cause for huge tension not only in accounting departments, because the Government insisted on this measure being implemented in August, after it made its surprise announcement on June 27th.
In the meantime, the decision has put Ministry of Labor and Social Security employees, as well as every other ministry involved in coming up with these pay-rises, under a great deal of pressure with the long list of employees in the country's diverse and multi-faceted public sector.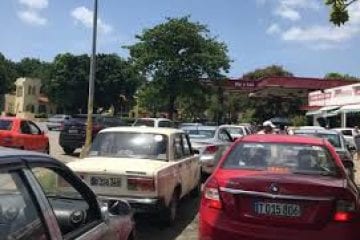 President Miguel Diaz-Canel and the highest economic bodies gave some examples of new wages, when the general measure was announced. The wages of university professors, doctors, journalists and justice system employees have even tripled. However, pay-rises for most positions have been redefined and announced for each sector, over this month of July.
The adjustment has also come in the middle of an especially critical moment for the national economy. The US government has repeated, time and time again, its explicit objective to further block the Cuban economy. The effects can be seen. The Cuban Ministry of Tourism has forecast a 10% drop in the number of foreign visitors to the island, a hard blow for an economy that heavily depends on its tourism industry. Washington is also on the heels of and sanctioning any oil ship that dares to carry black gold from Venezuela to Cuba. The domestic effects can be felt at empty gas stations, or at long lines for buses, and less electricity generation, which the government has precisely focused on the public economy, in order to protect the residential and business sector.
Such pressure is boiling in a pot of marked instability in food supplies and other essential items between late 2018 and the first half of 2019. Fears of a new Special Period breaking out have appeared on the street and social media.
This unstable economic landscape hasn't stopped the government from taking a step that will increase pressure on the retail sector in August. Foreseeing this, Diaz-Canel himself announced measures to prevent inflationary pressure, including surveillance warnings for private businesses.
The overall pay increase in the public sector accompanies other measures in the finance, business and trade sector, announced by the authorities at the same time, which might speed up in the short-term and make the economic reforms the Cuban government outlined as the "Actualization of Cuba's economic and social model", even more tense too.