Yusimi Rodriguez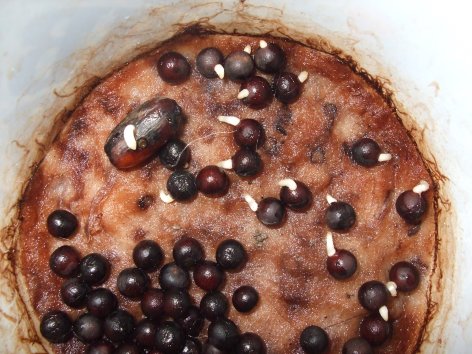 HAVANA TIMES, June 21 – Last Sunday I sacrificed my yoga class and other things I could have done that day to go work planting trees with my friend and colleague Erasmo.  This was not the first time I'd done this; from time to time I even ask him, "Compadre, tell me when you're going to plant or do something."
When I got home, sometime after eight in the evening, a friend who's a little older than me asked what we had planted.
"Trees," I replied.
"Yeah, but what kind?" he continued, and I began to list them: "Ceiba, Indian locust…"
My friend was shocked:  "So you're telling me you didn't plant anything to eat?  So what's in it for you if you're not going to get anything to eat or sell?  You're playing the fool."
He was right.  It's pretty stupid to waste a Sunday planting something you won't eat or sell; and on top of that, we weren't paid.
So I asked him, "What role have people in this country been playing for all the years they've been doing "volunteer" labor under the direction of the Committees for the Defense of the Revolution (CDRs)?
My friend found the question silly.  "That's something different.  They make you do volunteer work because that's the way things are set up.  You do it so you don't get singled out, so you don't have problems when it comes time for some background check," she told me.  That's the pay-off.  It doesn't matter whether what you're doing is useful or not.
Often this only involves cutting grass that's already been cut, or sweeping in front of your house or apartment building.  And of course this is voluntary – it's in front of your own house.  In any case, the important thing is that you leave your house on the designated day to do voluntary work and that people actually see you doing something.
However, the saddest thing is that after fifty years of living in a supposedly socialist society —where supposedly work and altruism are promoted for the well-being of this society— people still cannot see beyond their own immediate and tangible interests, be it in money or in kind.
What's certain is that we are not really accustomed to working for the common good (at least not on our own initiative), not only for this society, but for human beings as a whole.